 According to the new HuffPost/YouGov survey, only 25 percent of Americans said that torture of suspected terrorists who may know details about future attacks is never justified. Nineteen percent said it is always justified, 28 percent said it is sometimes justified, and 16 percent said it is rarely justified. The 41 percent of respondents who said torture is rarely or never justified are outnumbered by the 47 percent who said it is always or sometimes justified.
Thinking torture can be justified is not the same as thinking it is necessary. Most Americans (54 percent to 24 percent) also said it is possible to fight terrorism without using torture.
Older adults, men and self-identified Republicans were the most likely to say that torture is sometimes or always justified. Older adults and Republicans were also the most likely to say that it's not possible to fight terrorism without torture. But men were more likely than women to say that it is possible.
The survey's respondents were more uncertain about whether information gained through torturing suspected terrorists is generally reliable or unreliable. Slightly more said that the information was unreliable (36 percent) than reliable (29 percent), but almost as many (35 percent) said they were unsure.
The survey also found significant uncertainty over whether the U.S. had used torture to track down bin Laden, as the new movie "Zero Dark Thirty" portrays. Thirty-five percent said it was used, 30 percent said it was not, and 36 percent said they were unsure. Senators on the Intelligence and Armed Services committees told The Huffington Post that the movie's depiction of torture leading to bin Laden's capture is false, although others reported that it played at least a minor role.
Fifty percent of respondents said they had heard of "Zero Dark Thirty," but only 19 percent said they plan to see it. Another 16 percent said they had not heard of it but might see it.
The HuffPost/YouGov poll was conducted Dec. 12-13 among 1,000 U.S. adults. It has a margin of error of plus or minus 3.7 percentage points, though that inherent variation does not take into account other potential sources of error, including statistical bias in the sample. The poll used a sample selected from YouGov's opt-in online panel to match the demographics and other characteristics of the adult U.S. population. Factors considered include age, race, gender, education, employment, income, marital status, number of children, voter registration, time and location of Internet access, interest in politics, religion and church.
Before You Go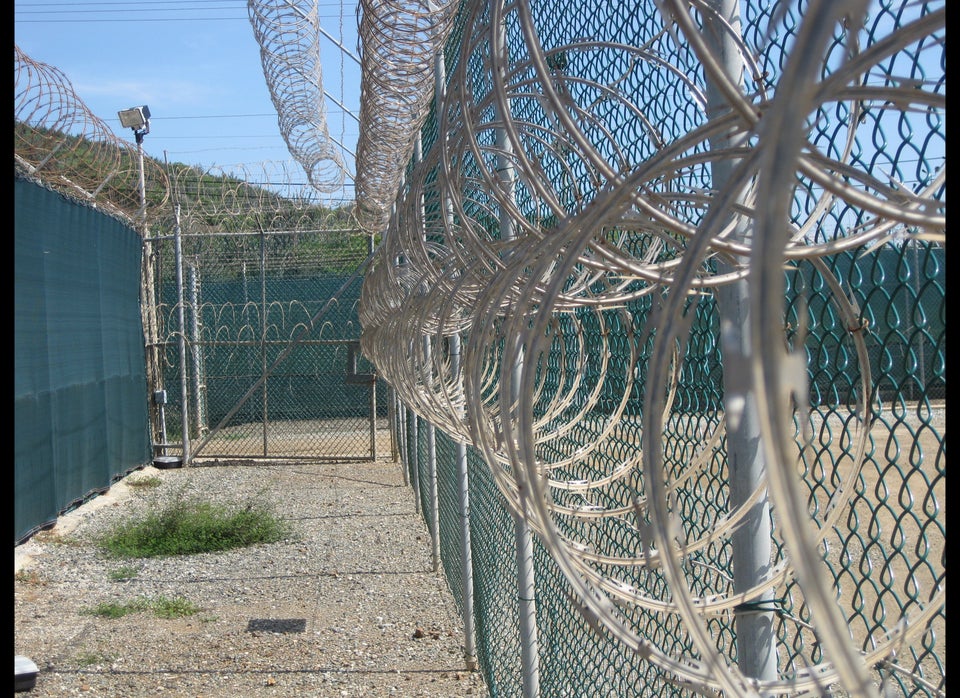 Inside Guantanamo Bay
Popular in the Community