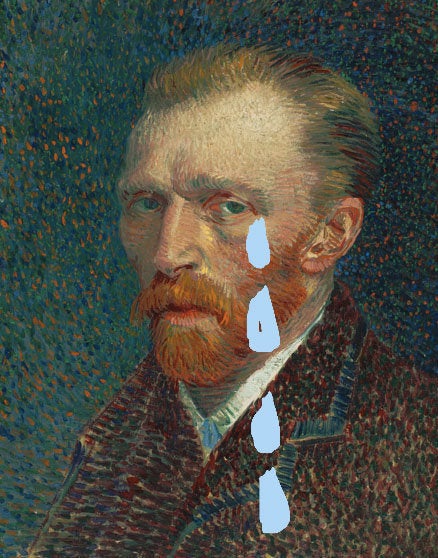 We're all familiar with the myth of the tortured artist.
Historically, this vision might take the form of a white dude dripping in booze, locked up in his studio, with only a paintbrush and a photo of his long lost lover to keep him company. The archetypal suffering artist, of course, is Vincent van Gogh, who battled mental illness from a young age and officially secured his spot as suffering artist par excellence when he, as the legend goes, chopped off his ear with a razor blade.
Recently, Kathryn Graddy, professor of economics at Brandeis University, completed a study suggesting that the myth of the tortured artist was little more than that: a myth.
In a study titled "Death, Bereavement, and Creativity," Graddy analyzed sales data and museum acquisition histories for 12,000 works from 48 artists, made between 1900 and 1920.
Specifically, she looked at how artworks made shortly after the death of a loved one fared in comparison to artworks made by the same artist in supposedly happier times. All of her subjects, as stated in the study, "experience loss through death of a close relative or friend at some point in their lives, geniuses and superstars included. This paper seeks to measure the effect of this loss on creative output."
Graddy found that artworks made during times of duress fared worse than works made in more stable periods -- meaning, they sold for significantly less at auction and were less likely to be included in the Metropolitan Museum of Art's collection.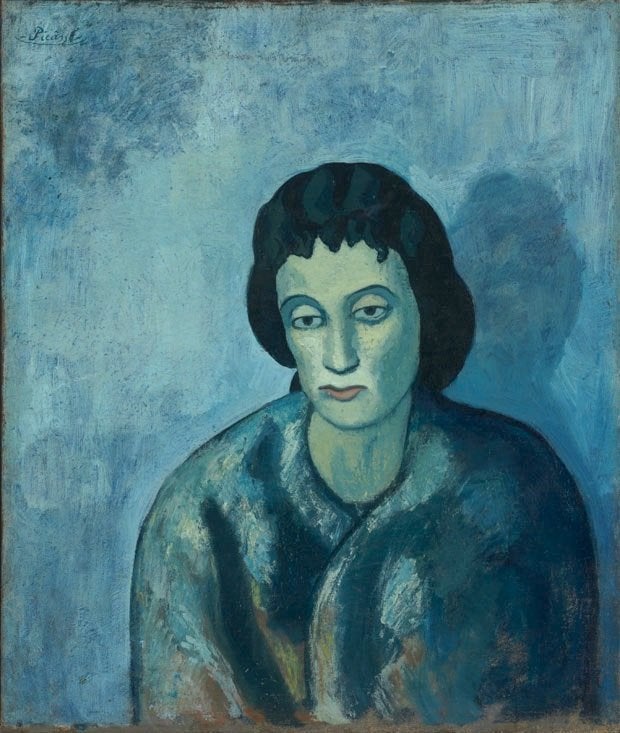 For example, Graddy cites the fact that Pablo Picasso's iconic Blue Period is often thought to have been a direct result of his friend Carlos Casagemas' suicide. But this fruitful period in Picasso's career still pales in comparison to his "Les Femmes d'Alger," painted over 50 years later, which sold for $100 million. (The Blue Period's "La Gommeuse" only mustered $67.5 million.)
The pattern stuck with the other 47 artists, including Edgar Degas, Edouard Manet, Claude Monet and Picasso to Willem de Kooning, Jackson Pollock, Rothko and Joan Miro: work made within one year of the death of a loved one sold for significantly less at auction. On average, 50 percent less.
OK. So the work on average is less expensive and less likely to get into The Met. But who says a work's monetary value dictates its creativity?
"This is not a sad result, this is a happy result," Graddy told The Independent. "It would be awful if you had to suffer bereavement or a death just to be creative and productive. I'm not sure that when people think about it more deeply that they will be surprised."
If Graddy's study were solely setting out to evaluate the relationship between artists and the monetary success of their work directly following the death of a friend or family member, fine. But to extrapolate from that very specific template and infer that artists create "worse art" during supposedly concrete times of suffering seems wrong. Perhaps an artist feels paralyzed during their first year of grieving, but who is to say that sadness would subsist the following year? Or Ever?
Furthermore, Graddy's overwhelmingly white male sample -- Agnes Martin and Alice Neel are the only women represented -- ignores countless other possible sources of suffering, including but not limited to poverty, physical disability, addiction, mental illness, marginalization and political oppression..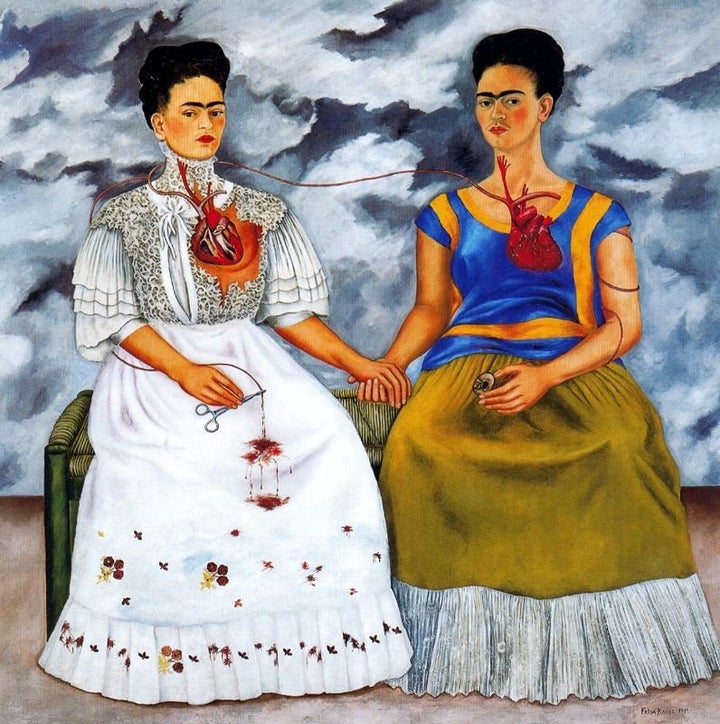 What about artists like Yayoi Kusama, who began painting as a child as a way to manage her visual hallucinations? "Painting saved my life," she wrote in The Telegraph. "When I wanted to commit suicide, my doctor encouraged me to paint more." Or Frida Kahlo, who turned to art after a bus accident left her with a broken spinal column, collarbone, ribs, pelvis, as well as 11 fractures in her right leg, a crushed and dislocated right foot, a dislocated shoulder, and a punctured uterus that would never bear children.
What about the entire field of outsider art, in which art becomes the vital lifeblood of individuals facing unimaginable barriers? Artists including Madge Gill, Michel Nedjar, August Walla, Bill Traylor, Aloise Corbaz, Susan Te Kahurangi King, Lonnie Holley, James Castle -- the list goes on and on -- battling extreme mental and physical obstacles often in near total isolation, who turn to art as a space of order and solace. For artists like these, the end goal of self expression is not a sweet spot in The Met or high auction prices. How could it be when most often they don't expect their work to be seen at all?
What Graddy's study gets wrong is that most artists working during times of strife aren't trying to break auction records or break into a major museum. They're just trying to get through the day. Assuming grieving only lasts a year -- which it doesn't -- there are still numerous other opportunities for adversity to manifest itself in an artist's life.
Bottom line: Suffering isn't there to bolster creativity, creativity is there to assuage suffering. It's not about the quality of art, but the quality of life.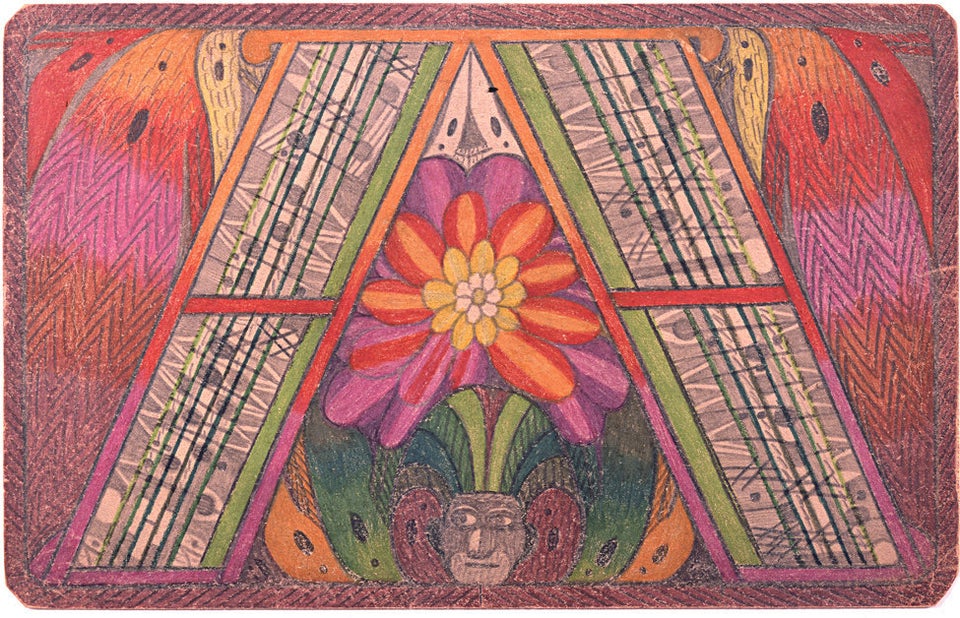 Outsider Art Fair Preview
Popular in the Community