Is ESPN perhaps ready to give it another shot?
On his show Tuesday, Daniel Tosh laid into ESPN for a new segment it's running which is oddly similar to Tosh.0's weekly "Web Redemption." The new ESPN segment, super mega awkwardly called "Awesome Video Segment," interviewed the singer who, earlier this year, tripped over a red carpet while singing the Canadian national anthem at a hockey game.
The ESPN host then asked the singer if he'd like to recreate the moment so that he could get it right this time. Hmm, interesting ...
Tosh retaliated by creating his own sports segment called "Sports Science.0" and many jokes were unleashed at ESPN's expense.
UPDATE: According to TMZ Sports, ESPN has responded to Tosh's claim by saying, "This was more of an instance of us using a common phrase than it was copying his wording." ESPN says they will have future installments of "Awesome Video Segment."
Related
Before You Go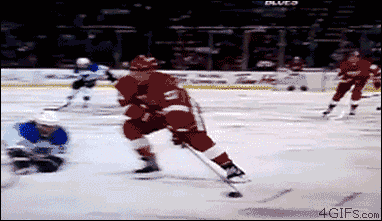 15 Hilarious Sports Fails
Popular in the Community