Toshiba has unveiled its answer to the iPad: a dual-screen, multitouch "ultra-mobile PC" called the Libretto W100 that's an unusual cross between a tablet and a netbook.
Toshiba says the Libretto "goes beyond slates, netbooks and smartphones to deliver something more."
It has dubbed the Libretto W100 a "concept PC," but intends to issue the device for a "limited run" later this summer, with a $1,099 pricetag.
The 1.8-pound Libretto W100's most distinctive feature is its dual 7-inch touchscreens, each with 1024 x 600-resolution. The PC, which runs Windows 7 Home Premium, is equipped with a 1.2 GHz Pentium U5400 processor, a USB port, microSD slot, Wi-Fi, a one-megapixel webcam, and 2 GB of DDR3 memory.
Read the full press release on the next page (via Engadget). See more tablet alternatives to the iPad here.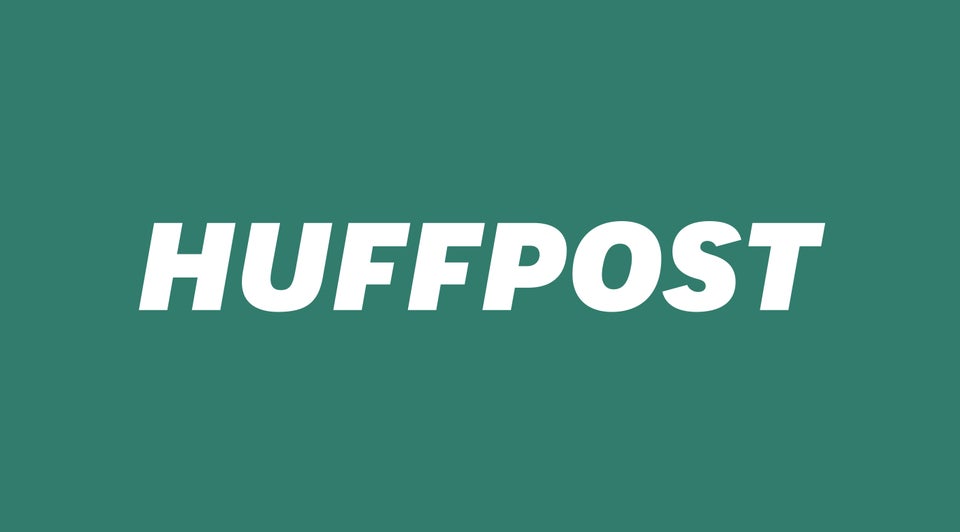 Toshiba Unveils New libretto Concept PC with Dual-Touch Screen Design

Revealed as Part of Toshiba's 25th Anniversary of Laptop Innovation Milestone, libretto W100 Demonstrates Next-Gen Ultra-Mobile PC Design With Full Windows 7 Functionality

IRVINE, Calif. - June 21, 2010 - Embodying a quarter-century of innovation, Toshiba's Digital Products Division (DPD), a division of Toshiba America Information Systems, Inc., today announced the libretto® W100, a next-gen ultra-mobile concept PC. This limited-edition 25th Anniversary device goes beyond slates, netbooks and smartphones to deliver something more: a full Windows® 7 experience that can be enjoyed across two multi-touch touch screens.

"The libretto W100 continues the libretto brand's heritage of defying convention by packaging a full Windows computing experience into highly compact ultra-mobile form factor," said Carl Pinto, vice president of product development, Toshiba America Information Systems, Inc., Digital Products Division. "This concept PC sets the pace for Toshiba's continued commitment to innovation, demonstrating what's possible in the next generation of ultra-mobile PCs."We will issue a limited run of the libretto W100," continued Pinto. "We design our products around the way people actually want to use them, so getting this concept PC out into the hands of early technology adopters will allow us to gather invaluable feedback that we can filter into future product developments."

Optimized for Versatility, Performance and ConvenienceThe libretto W100 is powered by Windows 7 Home Premium and comes equipped with an Intel® Pentium® processor1, 2GB of fast DDR3 memory2 and a 62GB solid state drive3 - plenty of horsepower for enjoying rich Internet and multimedia content. With the libretto W100, users can take advantage of all the Windows applications they commonly use, including productivity apps like Microsoft Office and video chat like Skype™. Built-in connectivity features, including 802.11b/g/n4 and Bluetooth®5 give users the flexibility to connect from any hotspot or pair the device with their favorite wireless accessories, such as a mouse, headphones and more.Innovative Design for Multi-tasking on the Go

With an ultra-portable weight of just 1.8 pounds6, the libretto W100 is designed to deliver a rich Internet experience, multimedia playback and the freedom to multi-task - just like a standard laptop - but with the advantage of two seven-inch diagonal touch screens7 to work, watch and play on. The multi-touch screens can work independently or together, giving users the flexibility to decide how they want to use them. Surf the Web on one screen while checking e-mail on the other, view two documents simultaneously or view a webpage across both screens. A built-in 3D accelerometer allows the libretto W100 to rotate into portrait or landscape modes, making the device look and feel more like a book, newspaper or magazine.Designed for portability, the libretto W100 features a compact and durable clamshell design with a brushed metallic finish. The traditional clamshell design allows the device to fold up for easier portability, while protecting the screens from breaks and scratches. Measuring a mere 4.84 inches by 7.95 inches when closed, the device fits easily into almost any bag or jacket pocket.

"Since producing the first Intel 286-based clamshell laptop 25 years ago, Toshiba has continued to take a leadership role in bringing new mobile computing technologies to market," said Tim Bajarin, president of Creative Strategies. "This new libretto is yet another showcase of the company's technological laptop prowess - they have their minds on the future and a unique, creative view on delivering innovations and form factors that provide a full computing experience in very small packages."

Simplified Navigation with Premium Toshiba AppsThe libretto W100 features six virtual keyboard modes plus a virtual touchpad. The keyboards feature haptic technology, providing sensory feedback when the keys are selected, making typing fast, accurate and easy. Keyboard modes include simple, full, numeric 10-key and split thumb mode keyboard styles, providing users with options to fit their own personal style or task.To make navigation as easy as possible, the libretto W100 includes several premium Toshiba apps that enhance the computing experience.

- Toshiba Bulletin Board gives users greater personalization of their desktops with fast access to daily activities, tasks and projects, plus the ability to drag and drop photos, videos, links, documents and application shortcuts into one place.- Toshiba ReelTime™ helps users easily find files based on when they were opened with a simple visual history. With the flick of a finger, quickly scroll through automatically generated previews of documents, photos, videos and more, filter by file type or use the calendar to go back weeks or months.- File Browser makes it easier to access file folders and applications.Quick access to the apps and keyboards are easily accessible via on-screen icons.Features available on the Toshiba libretto W100 include:- Dual 7.0-inch diagonal multi-touch displays7 (1024 x 600)- 6-mode virtual keyboard with haptic response- Windows® 7 Home Premium operating system- Intel® Pentium® U5400 processor1 (1.2GHz)- 2GB DDR3 memory2- 62GB Solid State Drive3- 1.0 megapixel HD Webcam with Toshiba Face Recognition- 802.11 b/g/n wireless4- Bluetooth 2.1+EDR5- MicroSD card slot- One USB 2.0 port- TOSHIBA Bulletin Board, ReelTime™ and PC Health Monitor software- 8-cell battery- 7.95" (W) x 4.84"(D) x 1.2"(H)- 1.8 lbs.6

AvailabilityA limited number of the libretto W100 concept PC will be available for purchase later this summer from select retailers and direct from Toshiba at toshibadirect.com.

Image Gallery: http://bit.ly/librettoW100

Connect with Toshiba on Twitter at twitter.com/ToshibaLaptops and on Facebook at www.facebook.com/ToshibaLaptopsUS.About Toshiba America Information Systems, Inc. (TAIS)Headquartered in Irvine, Calif., TAIS is comprised of four business units: Digital Products Division, Imaging Systems Division, Storage Device Division, and Telecommunication Systems Division. Together, these divisions provide mobile products and solutions, including industry leading portable computers; imaging products for the security, medical and manufacturing markets; storage products for automotive, computer and consumer electronics applications; and telephony equipment and associated applications.

TAIS provides sales, marketing and services for its wide range of information products in the United States and Latin America. TAIS is an independent operating company owned by Toshiba America, Inc., a subsidiary of Toshiba Corporation. Toshiba Corporation is a world leader and innovator in high technology, a diversified manufacturer and marketer of advanced electronic and electrical products. These products span from information & communications systems; digital consumer products; electronic devices and components; as well as power systems including nuclear energy; industrial and social infrastructure systems; and home appliances. Toshiba was founded in 1875, and today operates a global network of more than 740 companies, with 204,000 employees worldwide and annual sales surpassing $68 billion (6.3 Trillion Yen). For more information on Toshiba visit www.toshiba.com.
Related
Popular in the Community