A total solar eclipse will occur on Tuesday afternoon, when the moon passes briefly between the Earth and the Sun, obscuring the solar rays and creating a 95-mile-wide shadow over parts of the Southern Hemisphere.
Only people who are lucky enough to be in northern Australia or somehow find themselves in the Indian or Pacific Oceans along the path of the eclipse -- where it will actually be early Wednesday morning -- will be able to see the celestial event.
But don't worry if you're not there in the flesh -- broadcasts of the eclipse will be available on several live streams and The Huffington Post is live blogging the event, bringing updates from astronomers and other experts, some of whom are on the ground in Australia.
SCROLL DOWN FOR LIVE UPDATES
If you're lucky enough to witness the eclipse in person, be sure to avoid looking at the sun without the proper eye protection, as you could damage your eyes and vision.
Space.com reports that there won't be another total solar eclipse until 2015, so be sure to watch the event live here and follow the updates below. The live blog will start at 2:30 p.m. EST.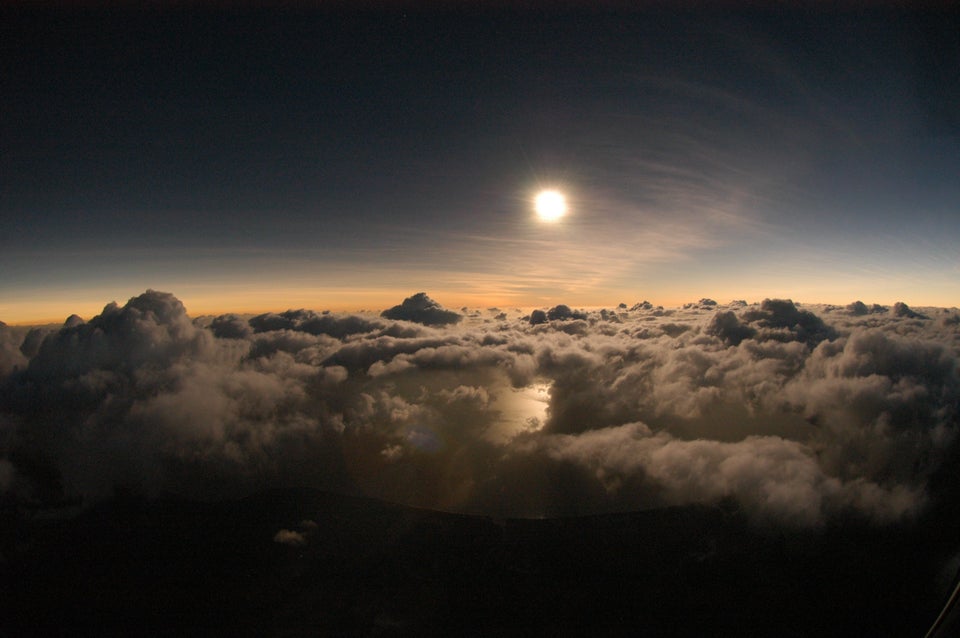 Total Solar Eclipse 2012
Popular in the Community