By Stefania Sainato for Bridal Guide
This past year, we profiled extraordinary couples who triumphed and overcame all odds to get married, as well as those who opened their hearts and helped those in need. Their kindness, resilience and unwavering courage serves as a reminder of what's truly important on the wedding day.
12. Sailor marries high school sweetheart in Reno Airport
After being stationed overseas in Syria, Navy sailor Dylan Ruffer couldn't stand to waste another moment being apart from Madison Meinhardt — they wanted to get married right away. When he landed at Reno-Tahoe International Airport on Nov. 19th, he was shocked to realize that his wish had been granted.
His fiancée planned a surprise wedding with the help of airport employees, who were so touched by the couple's story that they even decorated the reception area for them (which was held at the baggage claim), complete with catering, a cake and a DJ.
11. Marine's sky-high wedding "toast"
Matthew Krivohlavy, currently deployed overseas, couldn't attend his brother's wedding in Austin, Texas, so the Marine pilot did the next best thing — he taped a video "toast" from the cockpit of his Harrier jet.
Like any fabulous wedding toast, he mentioned how special both the groom and bride (Mandy Takacs) are to him, and he offered memorable wedding advice. At the end of the video, he does a 360-degree roll in the sky!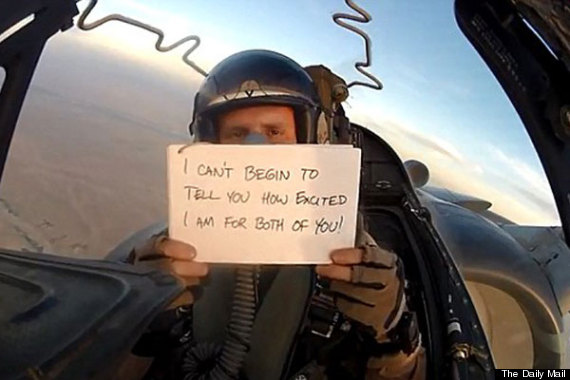 10. Dad overcomes stroke in time to walk his daughter down the aisle
Walter Schupp Jr. suffered a massive stroke this past May, just one month before his daughter Victoria Torres's wedding was scheduled to take place. She and her family members made the difficult choice to have him undergo a highly risky operation. Against all odds, he began to show signs of progress and he learned how to speak and walk again with the help of a walker.
"This was a miracle; he went from nearly dying to walking and talking a little bit in about a month! I got married on June 8th, and I couldn't have been happier to have my father present and able to walk me down the aisle," writes Torres.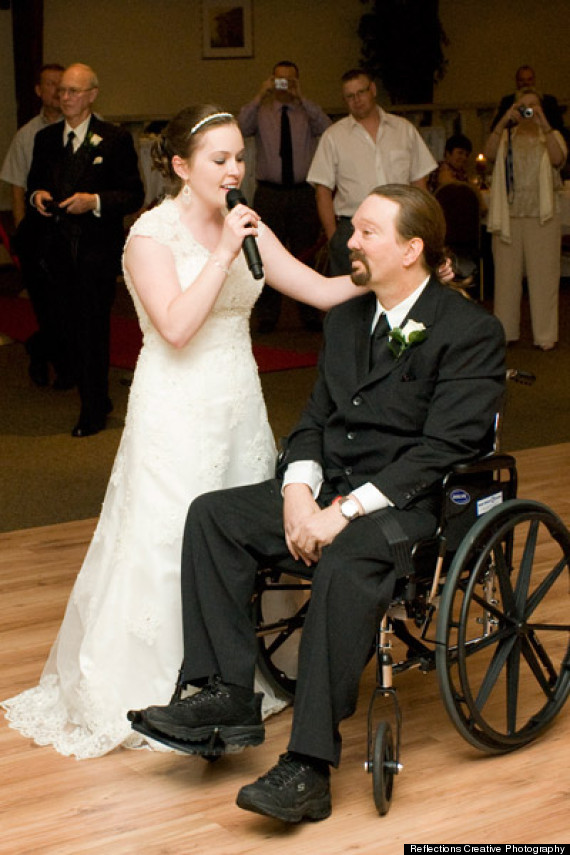 9. Paralyzed bride walks down the aisle
When Stevie Beale was just 17 years old, a car accident paralyzed her from the waist down. "[After the accident] I thought I was doomed to my parents' house, to never have a boyfriend or never get married," Beale told Today.com.
Seven years later, she fulfilled a promise that she made to herself after she was injured and she walked down the aisle towards her groom, Jared VanAusdale. He "cried like a baby in front of 300 people" when his wife achieved her goal after months of grueling physical therapy sessions.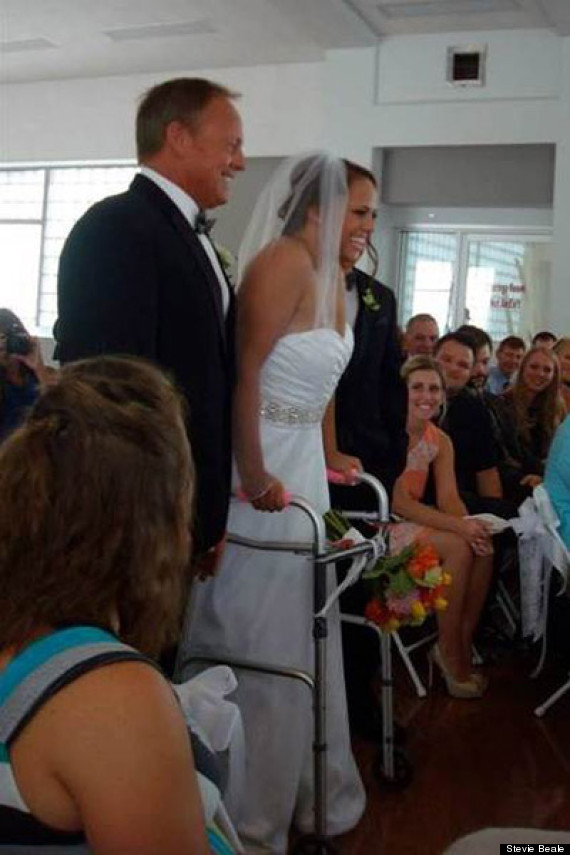 8. 92-year-old fulfills lifelong dream
Ruth Sullivan married her husband Norman in 1946, and she never had the chance to wear a grand wedding dress, like she had hoped. Sadly, he passed away in 2004, but throughout their 58-year marriage, Ruth always wondered "What If?"
Thanks to the help of Second Wind Dreams — a foundation whose goal is to change the perception of aging — and David's Bridal, she enjoyed a fun-filled day trying on beautiful wedding gowns with her loved ones in attendance.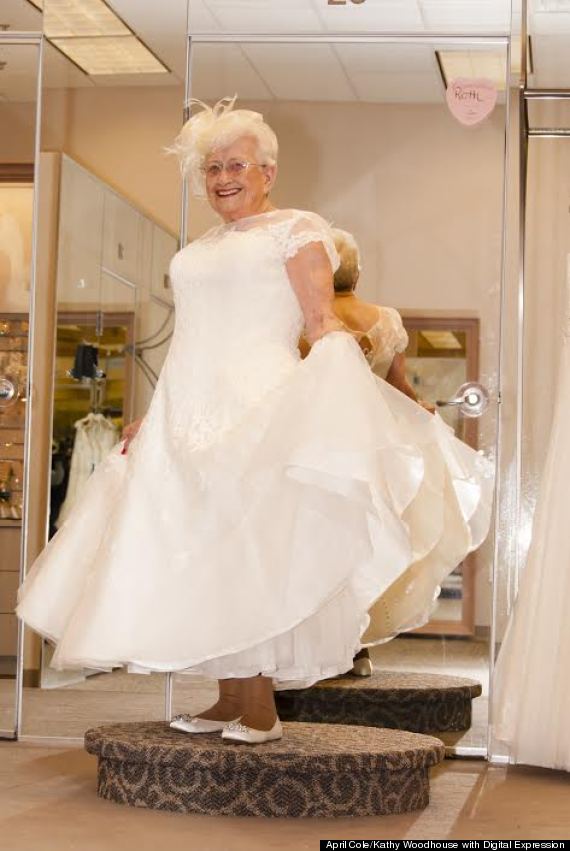 7. Canceled wedding turns into triumph for the homeless
When Tamara Fowler's wedding was canceled just 40 days before it was supposed to take place, she and her family didn't want the 200-guest reception they had already paid for go to waste, so they hosted an event for a homeless charity. The event was named the First Annual Fowler Family Celebration of Love, and the family hopes to host an even larger event next year.
"She [Tamara] was very delighted to see and know that others had an opportunity to enjoy something rather than just allow it to go to waste," says Tamara's mother.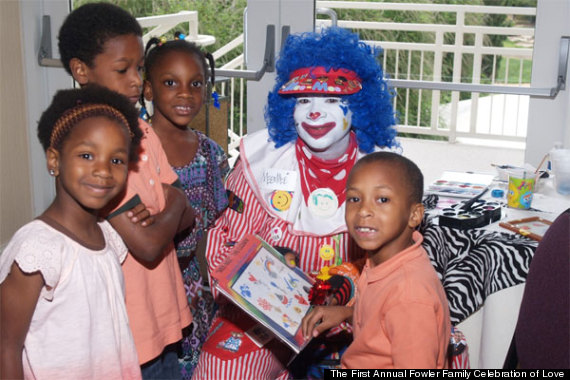 6. 911 dispatcher saves one couple's wedding day
Bride Amanda [she declined to publish her last name] had her wedding gown stolen on the morning of her nuptials in Washington, DC. She called 911 to report the theft, and Candice, the dispatcher who answered the call, couldn't help but sympathize, having gotten married herself just 18 months earlier.
"All I kept thinking was, 'I have a wedding dress. Maybe she could wear that," she told Good Morning America. She lent the bride her gown and miraculously, it fit and she was able to walk down the aisle as planned!!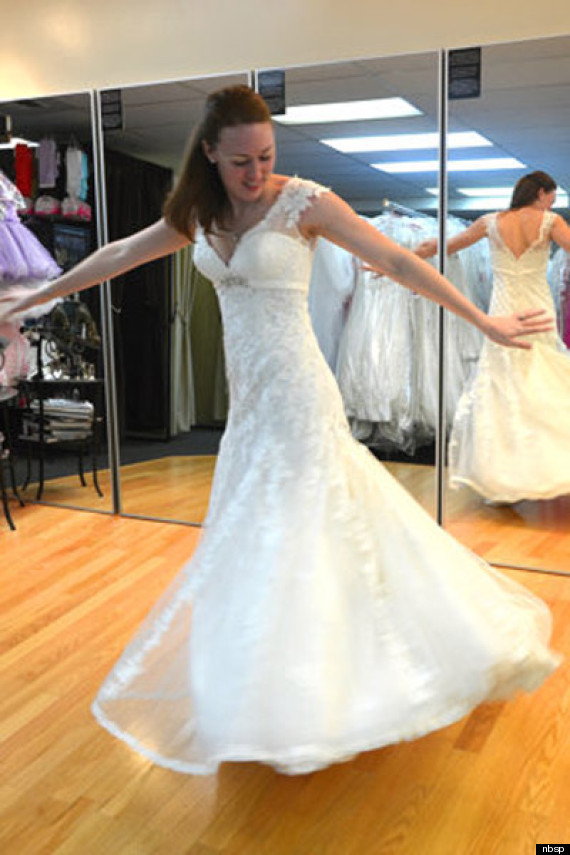 Photo Credit: Yahoo Shine
5. Triple wedding held in honor of dying mom
Cancer patient Becky Swales always hoped that all three of her daughters would get married. On Oct. 13th, her dream came true when she watched her girls — Sarah, Kaylee, and Jodie — say "I do" in unison. The sisters were already engaged before their mom's health deteriorated and they decided to wed all at once so that she would be able to experience this life-changing moment with them.
Just 12 hours later, she lost her four-year battle with the disease. Prior to her passing, Dad Otis told FOX5 that she was "the love of my life, so it's hard, but I'm proud of my daughters."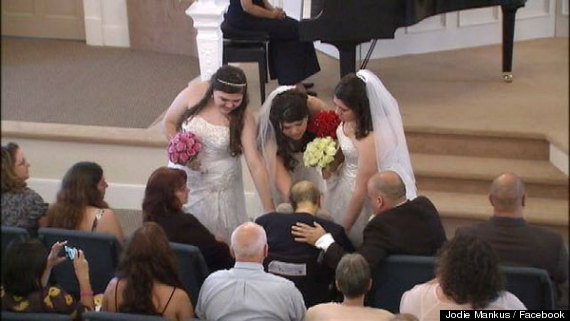 4. A heartwarming father/daughter dance
Rachel Wolf's father/daughter dance on July 20th was everything she hoped it would be — the only thing missing was a groom to watch on. Her dad, Dr. John Wolf, suffers from terminal pancreatic cancer.
Regretting that he would never get to take part in her big day — yet not wanting to pressure her current boyfriend to propose — she came up with the idea to host a special dance now that she can record and play at her future nuptials someday.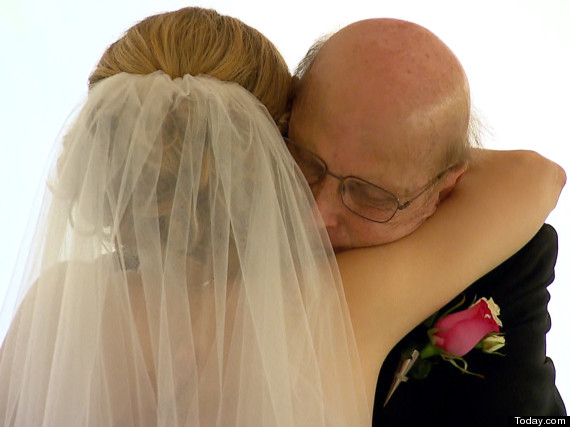 3. Bride with cancer receives fantasy wedding
After being diagnosed with stage IV lung cancer, Jen Bulik decided to marry her boyfriend, Jeff Lang, as soon as possible in a low-key ceremony. Pro wedding planner Erica Ota was so moved by their story that she decided to give them a wedding they could only dream about.
With only two weeks to plan, she secured more than $50,000 worth of donations from 65 vendors and the couple got married on July 27th surrounded by family members and friends. Sadly, Bulik lost her battle with cancer in October.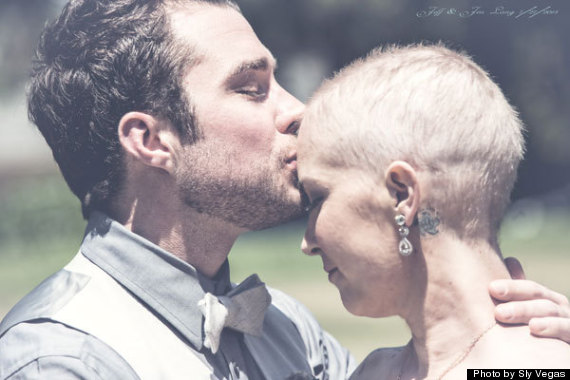 2. Dad recreates wedding photos with his daughter
Ben Nunery wanted to find a way to remember the happy times that he had shared with his late wife, Ali, who passed away in 2011 from a rare form of lung cancer. So he asked his sister-in-law, Melanie Pace, a professional photographer, to take some photos of him and his three-year-old daughter, Olivia.
Pace shot the couple's original wedding photos back in 2009 and she was able to recreate some of their favorite snapshots, substituting the bride for Olivia. "I hope that people can see it as evidence of a love that Ali and I shared that is still very deep, [and] that love carries on, and it doesn't die," Ben told Today.com.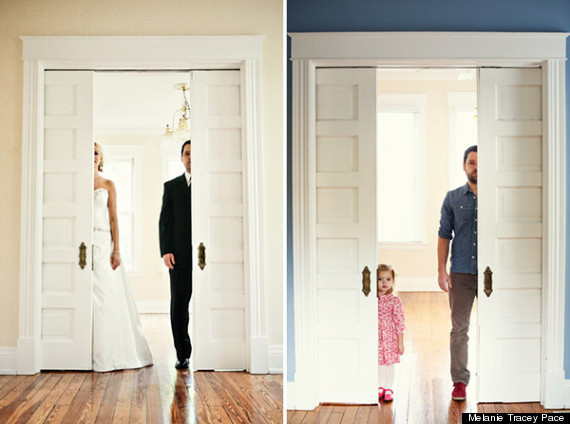 1. Boston Marathon bombing victim finds love where he least expects it
James Costello, a survivor of the Boston Marathon bombing who suffered burns to his arms and legs, could have never anticipated that the worst day of his life would lead to him discovering his soulmate. During his recovery, he fell in love with one of his nurses, Krista D'Agostino, and he proposed to her earlier this month during a European vacation held in honor of the survivors.
"I now realized why I was involved in the tragedy. It was to meet my best friend, and the love of my life," Costello wrote in a Facebook post.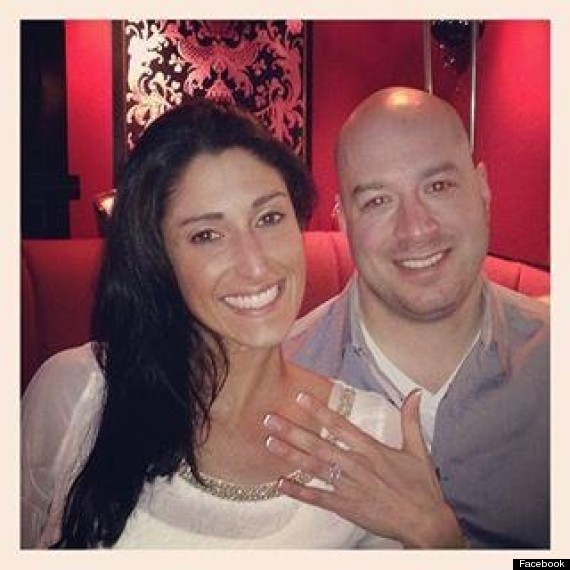 Tell us which story inspired you the most this past year!
Related