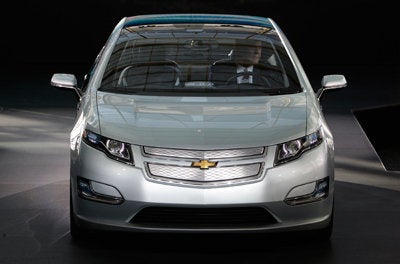 Though the photos had been leaked before, GM just officially sent out, far and wide, new images of the much-hyped Chevy Volt.
The electric car, on which much of GM's future is pinned, was originally shown off with an aggressive, race-car looking design that reminded me of our friend Hank Green's suggestion -- oops, I've checked it and must re-credit it to his wife -- over a year ago that electric cars would sell better with what she called "vroomers:" little noise machines in the back of the cars that made the sometimes stunningly quiet electric cars sound more like their combustion-engine counterparts.
In any case, the old Volt design was something like this (and changed a bit, as you can see in these photos, taken at separate events):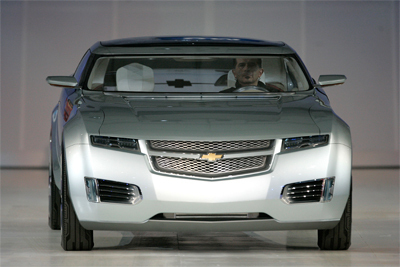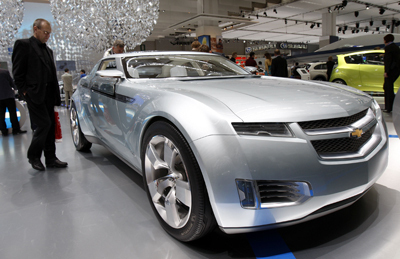 Ooh. Very slick, right? American. You could buy that thing in a mid-life crisis, if you had to.
The new design, unveiled this week, is rounder, as if to protect a five-year-old from hurting himself while playing with it. It probably helps with aerodynamics but the net result, I'm sure, will be lost when no new consumers buy it. Check it out: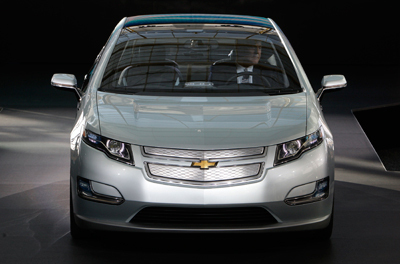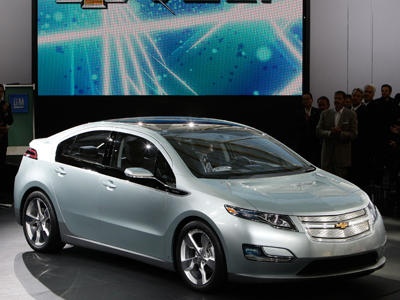 Not exactly innovative or sexy-looking. I think a car that's supposed to save a company and change America needs to either have three wheels and solar panels or look like it's going to eat all of your problems alive, then take you out for drinks in a dangerous part of town.
Now look back at that old Volt design. See the guy sitting in there? With the earrings and the soul patch?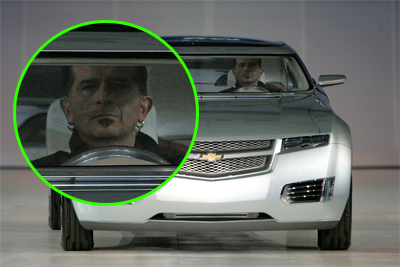 You think that guy is going to drive this new design? Sorry, GM. You just lost Chris Cornell, the rest of Soundgarden, and a lot of America.
Here is the aerodynamic explanation for the design provided by GM which, to be fair, shows a pretty cool process involving wind testing and huge clay models:
Related
Popular in the Community