As the co-creator and co-host of Boundless, a television show that takes my pal Turbo and I around the globe competing in some of the world's toughest endurance challenges, part of my job is finding brutal races. With my director's tongue-in-cheek request being "I want you guys to enter races where you almost die, but still make it to the finish line," not just any race will do. If you Google "world's toughest/hardest races," you will find numerous articles describing a number of savage events.
As someone who has raced many of the races that make these lists, I feel that I have a better perspective than most of the armchair adventure journalists that usually write them. Here is a top-10 list of the world's toughest endurance races based on my experience, or direct feedback from top competitors (in the events I have not done). My only caveat is that I will base my list on the following criteria:
1.Accessibility - racing on the South Pole, or in extremely remote regions is very prohibitive and as such, has been excluded from the list since they are not feasible for the majority of ultra endurance athletes. In addition, races that involve highly technical or expensive gear (i.e. sailing, trans-ocean row boats, sled-dogs, etc. have been excluded).
2.Cost - races with an individual entry fee over $5,000 USD per person have been excluded from this list for the same reasons. Most racers don't have deep pockets or cash sponsors, so very expensive races just aren't realistic.
3.Amateur Status - I'm only including races that allow amateurs to compete, and as such, grueling events like the Tour de France won't gain mention.
4.Realism - Races such as Enduro Man, the Self-Trancendancy run, or the Great Divide bike race are some of the most difficult endurance challenges on the planet, but they are also highly unrealistic for the majority of the planet's endurance athletes, and as such, will be lumped as difficult challenges and thus excluded from this list.
5.Solo vs. Team - While there are a number of very challenging team events, I have restricted this list to solo events.
So, after considering the numerous factors that make an endurance race tough (distance, weather, terrain, etc.), and based on my personal suffering and the suffering of others, here is my top 10 list of the world's toughest endurance races.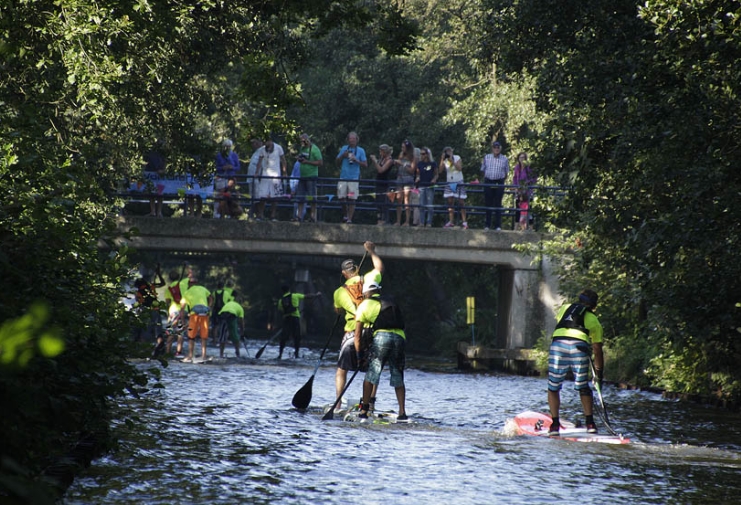 Photo courtesy of SUP 11-City Tour 2013/Mayola.
10. 11-Cities SUP Tour (Stand up paddle surfing; Holland):
The world's toughest, and currently longest SUP race happens annually in the Friesland canals of northern Holland. Run over five days, many of the worlds best marathon paddlers and enthusiastic amateurs will cover 220 km on their boards. With most days covering over 40 km on canals of all shapes and sizes, this race is as hard on the mind as it is the body. Maintaining focus as you paddle through scenic, yet endless agricultural areas is a challenge, as the water is usually calm and it's easy to be lulled into a sense of complacency. Surprisingly, this race is all about a good start. Expect the first 30 minutes of each day to be in the red zone, as you work hard to latch onto a strong group of paddlers in order to save energy through the day by drafting. This area is also home to wet and windy conditions, which are the norm during this race, so expect to be wet.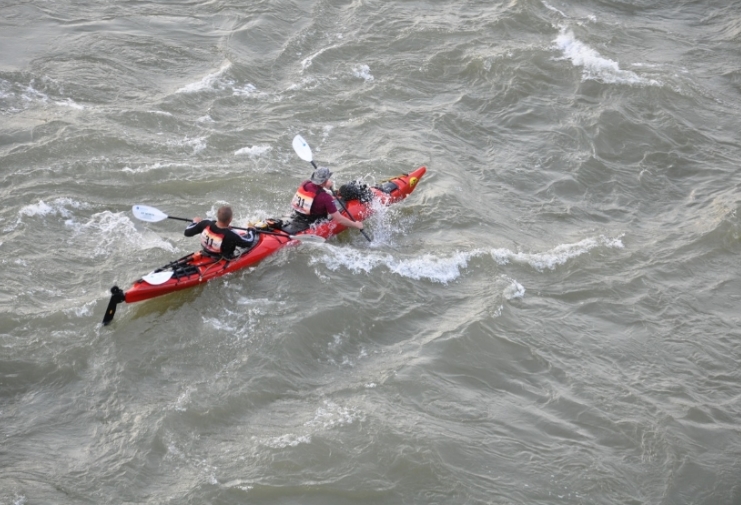 Photos courtesy of Jeff Brady, Yukon River Quest.
9. Yukon River Quest (Paddle; Canada):
The Yukon River makes the list with the famous River Quest -- the longest non-stop canoe/kayak race in the world flowing 444 miles from Whitehorse to Dawson City. Running in late June, when there is nearly 24-hours of daylight, paddlers challenge this fast flowing river as they navigate rapids, obstacles and paddle with minimal rest (only two rest stops) and even less sleep.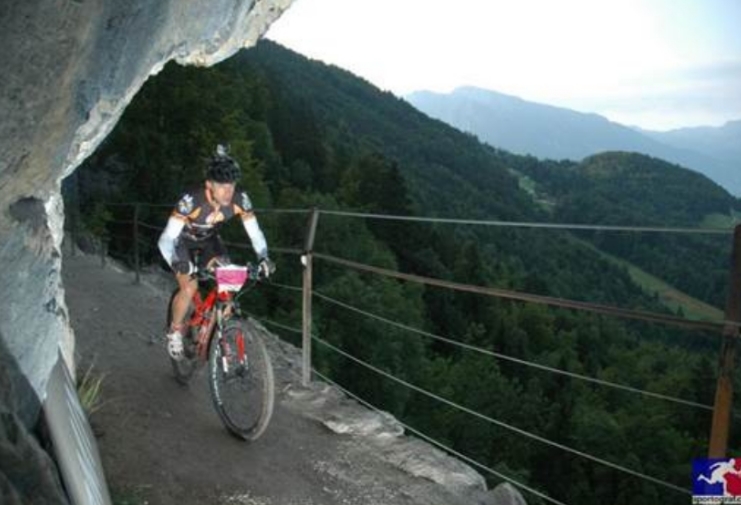 8. Salzkammergut Trophy (Mountain bike; Austria):
Marathon mountain bike racing is extremely popular in Europe, and this is the crown jewel of difficulty. You have 16 hours to complete a 210 km mountain bike course through the alps with 7,000 m of elevation gain. It's a well-organized, and well-supported race whose never-ending climbs will test even the best, and bring many others to their knees long before the finish line. If you're not ready to join the 500-600 fellow riders for this epic race through Austria, you can register for one of the shorter options held the same day. An incredibly grueling ride, the final downhill finish was one of the greatest feelings in the world!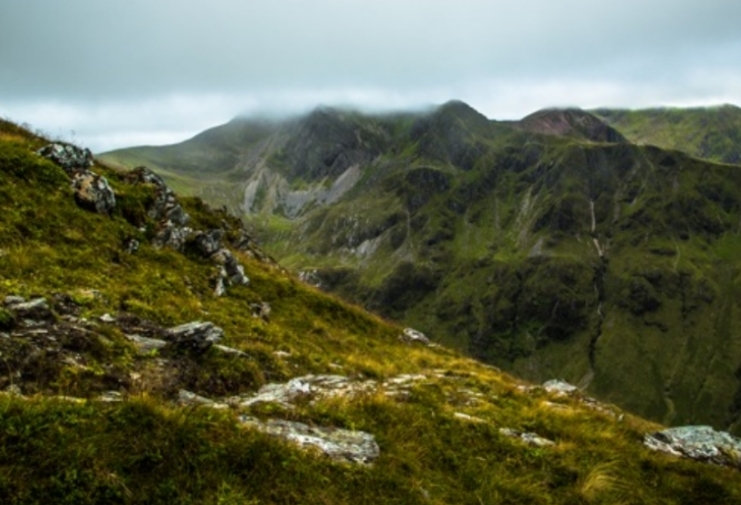 Photo courtesy of Brian Allen Stewart.
7. Charlie Ramsay Round (Ultra-run; Scotland):
Although not a race, this running challenge is a 60 mile fell running time trial on all the 3,000+ ft peaks encircling Ben Nevis, the highest peak on the British Isles. At the time of this writing, only 74 runners have officially completed the round in under 24 hours, which is the true challenge of it. The round was created in 1978 when a young man named Charlie Ramsay decided to run all 23 Munros around Ben Nevis in under 24 hours. He succeeded by a mere two minutes and in doing so, laid down a daunting challenge that has stymied many ambitious runners. If the 12.5 km of elevation gain don't get you, the notoriously bad weather of the Scottish Highlands will bring you to your knees -- as it did to me recently. If you're lucky, maybe Charlie will greet you atop one of the munros.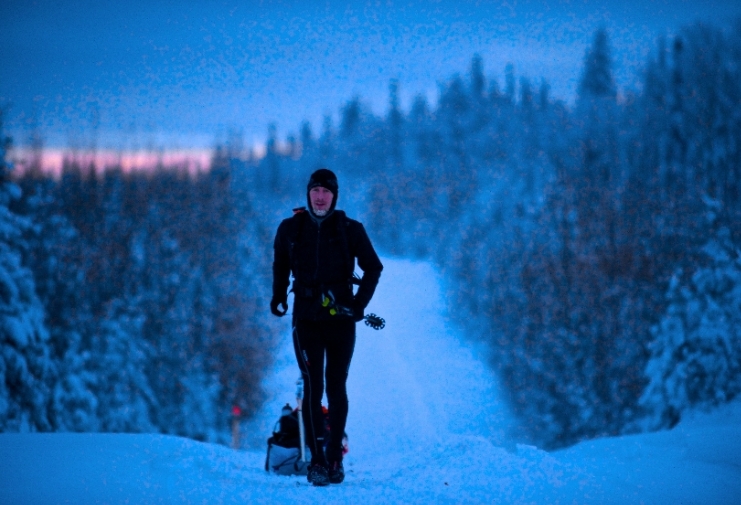 Photo courtesy of Montane - Martin Hartley.
6. Yukon Arctic Ultra (Multisport options; Canada):
In ultra-endurance racing, the weather can make or break you. Running through the dead of winter in northern Canada, this race follows the Yukon Quest Trail, which is also the route of the world's toughest sled dog race. Racing non-stop, and entirely self-supported for days, athletes will battle extreme conditions, and can expect to add frostbite and hypothermia to mere exhaustion. Racers have the option of covering 100, 300 or 430 (every other year) miles on foot, bike or skis, and can expect long stretches of solo travel over rough, unmaintained trail, while towing your survival gear on a sled.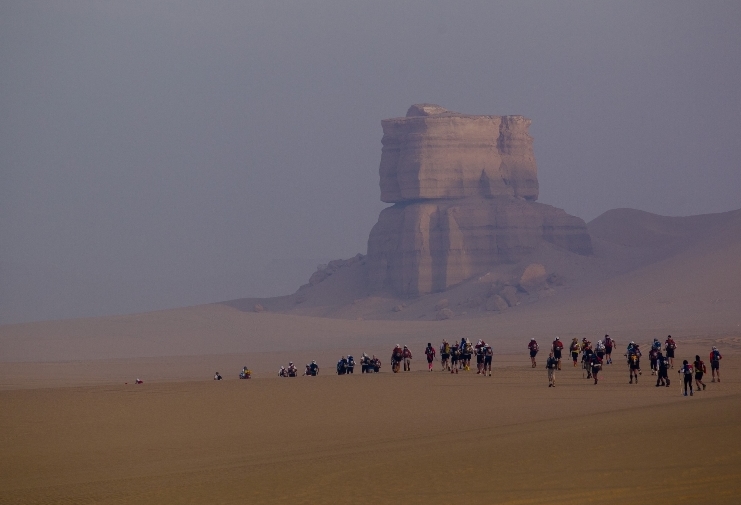 Photo courtesy of 4-Deserts.
5. 4-Desert (Ultra-run; Sahara, Gobi, Atacama): I've lumped a number of self-supported desert-based stage-running races here due to similarity. These races are hot. Damn hot. Dressing well can mitigate cold weather races, but the heat of desert races crush you because you can't do any better than naked, and if you're running in temperatures over 40 C, there is no place to hide. You will learn what true suffering is as your body heats to the point where you can no longer convince yourself to run, settling only for a slow shuffle as you wait for a breeze to materialize. The only shade you'll find are at the aid stations, and the finish line. Finally, you will have to live with the dread of the long stage -- which is usually held later in the week, once you're sufficiently softened from the heat.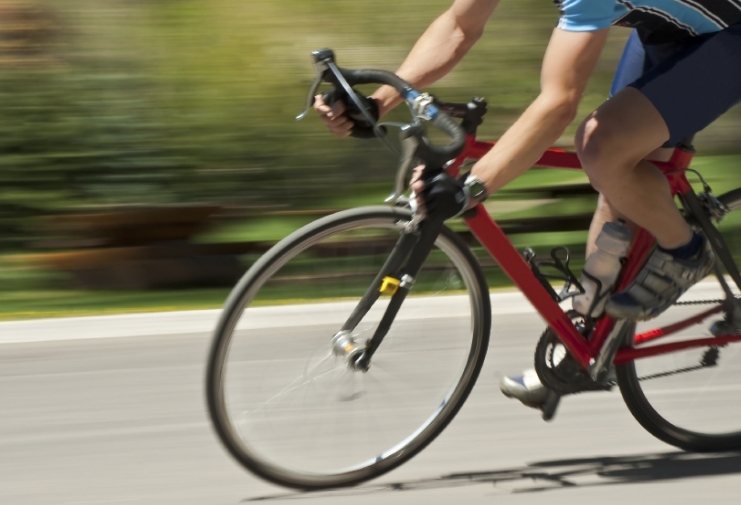 4. Race Across America (Road bike; USA): The 3,000 mile Race Across America is a long running trans-continental cycling challenge that takes athletes from Oceanside, California to Annapolis, Maryland. With long distance road races gaining popularity, this non-stop epic takes the cake. Soloists have to contend with mountains, wind swept plains, dogs, vehicles and everything in between. Traveling with a support team, they must endure bad drivers, saddle sores, bad weather, physical and mental exhaustion and bike problems. Stories of athletes taking hard falls because they fell asleep on the bike due to exhaustion are as disturbingly common as stories about brutal saddle sores. If you think that this sounds like a great way to see the country, just remember that you're going to be riding through the night, so you'd better buy a good set of lights.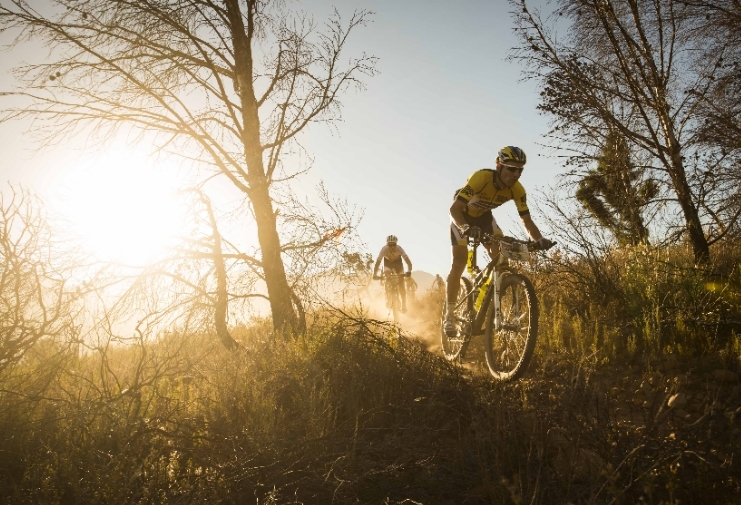 Photo courtesy of Absa Cape Epic and Gary Perkin.
3. Cape Epic (Mountain bike; South Africa):
There is a reason that most of the competitors in this race leave their bikes packed in their boxes for weeks after they finish. It is grueling. The eight-day Cape Epic is known as the Tour de France of mountain biking and covers around 700 km of South Africa. Regarded as a classic mountain bike marathon stage race, this is fueled by both elite and amateur competitors looking for an epic challenge and often fills up quickly.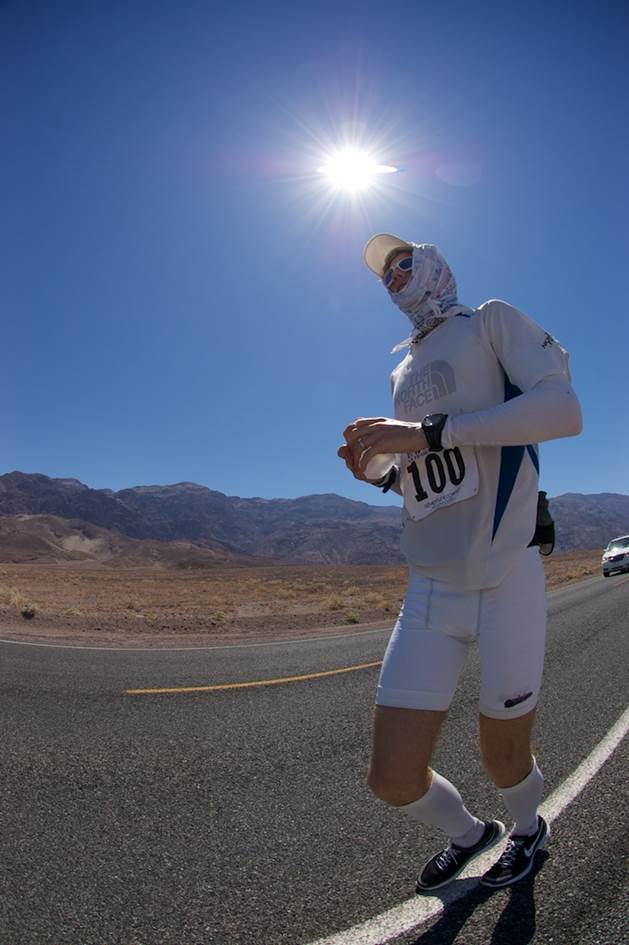 Photo courtesy of Ron James, Badwater.
2. Badwater (Ultra-run; USA/Brazil):
If you've ever wondered what it's like for a lobster being cooked for dinner, you should do this race. This non-stop 135-mile running challenge take athletes through some of the hottest places on the planet, during the hottest and most humid times of the year, and with temperatures over 120 F regularly, only the very well-trained will have a shot at finishing. Badwater races through Death Valley and up Mt. Whitney, complete with stories of epic failure, with racers dropping from dehydration, delirium, full-body cramping and worse. Finishing this challenges is herculean, and doing well puts you in a different league of humanity. Anytime your race plan involves running on the white line of the highway to keep the soles of your shoes from melting, you know you're in for a suffer-fest.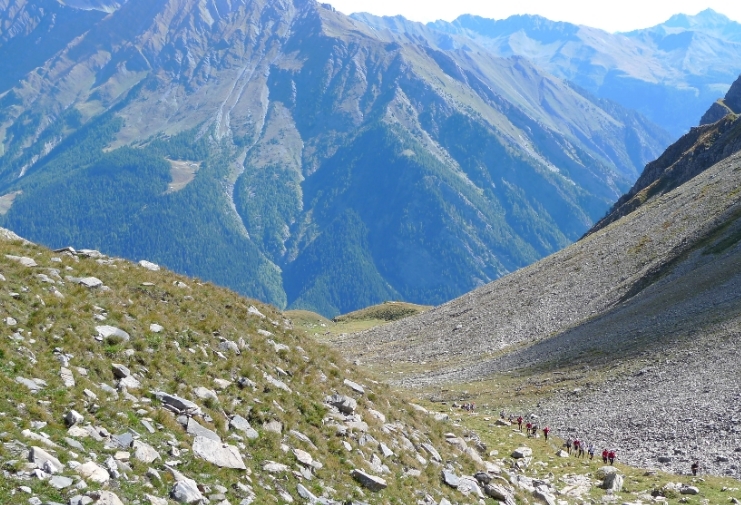 Photo courtesy of Nicki Rehn.
1. Tor des Geants (Ultra-run; Italy):
This non-stop, week-long ultra running race through Italy's Aosta Valley takes the cake for the toughest race in my books. Think of this race as running on a saw blade, with constant ups and downs and hardly any flats. For those at the front of the field, sleep deprivation, technical terrain, steep climbs and brutal downhills destroy knees, ankles and quads. For those who simply want to participate, it can be a much more civilized experience, provided they can make the cut-offs. Expect fantastically appointed life bases and refuges for sleeping, great food (pasta, cheese, wine, and beer) to refuel on, this race rewards those looking for a scenic, yet demanding race. I wonder what the back half of the racecourse looks like...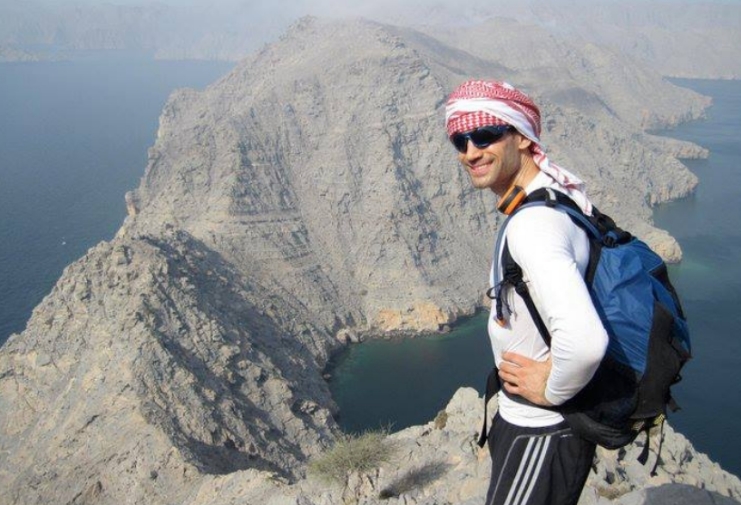 About Simon Donato: Kensington Tours' Explorer In Residence and star of the hit new show Boundless on the Esquire Network, Simon Donato is known across the world for being an ultra-marathon runner and adrenaline adventurer. From a 155 mile race through highlands and volcanoes of Iceland, and five day foot race in the Sahara Desert, to rafting through the Peruvian Amazon, Simon has done it all. Some of his other notable adventures include: the documentary film Go Death Racer where Simon and 3 other runners take on the Death Race, an ultra-marathon event high up in the Rockies and the Musandam Oman Expedition, where he hiked on foot through the daunting northern tip of Oman. Simon is a proud Fellow of the Explorers Club and Fellow of Royal Geographical Society.
Support HuffPost
A No-B.S. Guide To Life
Related
Popular in the Community