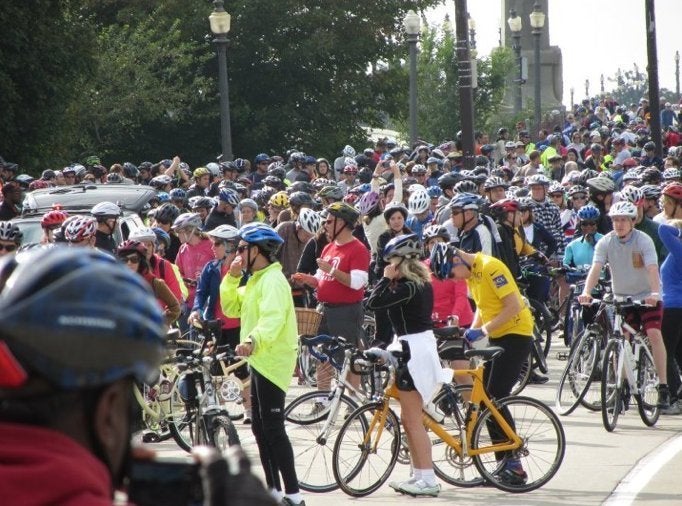 Approximately 30 miles of Detroit's streets will be off limits to automobiles Saturday. Have anti-car zealots risen up and seized control of the city's thoroughfares? Nope, the roads are just blocked off for the Tour de Troit, an annual bike ride that takes cyclists of all kinds on a leisurely journey through the city's historic areas and scenic vistas. The event is put together each year to heighten awareness about non-motorized transportation and raise funds for bike paths and greenways in the city.
(See a slideshow of things to know if you're riding the Tour de Troit below)
The event started off 11 years ago with only 24 riders, but it drew more than 4,000 participants last year. Organizers believe it could top 5,000 people Saturday.
The 2012 course is a roughly horseshoe-shaped route that will allow riders to catch a glimpse of Southwest Detroit and other parts of the city including Detroit's Midtown and New Center neighborhoods.
"This year we're actually going through West Vernor heading out over the Mexicantown business district, going through historic Fort Wayne," said Vittoria Katanski, co director of the ride. "We're actually having a rest stop at the old boat club on Belle Isle. It's one of the oldest rowing clubs in America."
Tour de Troit's main 30-mile ride begins at at 9 a.m. and starts and ends in Roosevelt Park in front of the Michigan Central Train Station in Detroit's Corktown neighborhood. A longer 62-mile "Metric Century" ride begins at 8 a.m., but tickets for that option are already sold out. A few slots for the main ride are still available, but interested riders should early as remaining spaces are limited.
The ride will feature a SAG (Support and Gear) crew to help cyclists with issues like flat tires. Helmets are mandatory. There will be an after-ride party from 11 a.m. to 2 p.m. For more information check out our slideshow below, or visit www.tour-de-troit.org.


Related
Before You Go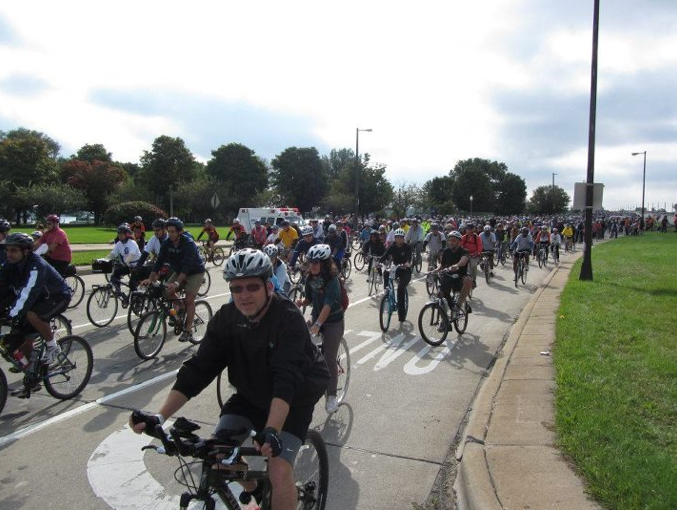 Tour de Troit 2012
Popular in the Community