'Back in the day!', as locals say, Harlem was a red-hot destination. Anyone who was anybody, from Mrs. Astor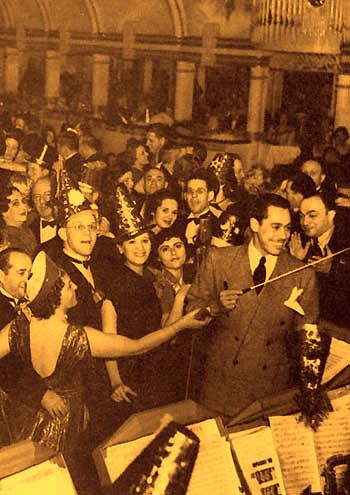 to actress Lana Turner, hurried uptown, as though their life depended on it, to hear Cab Calloway and other music-masters..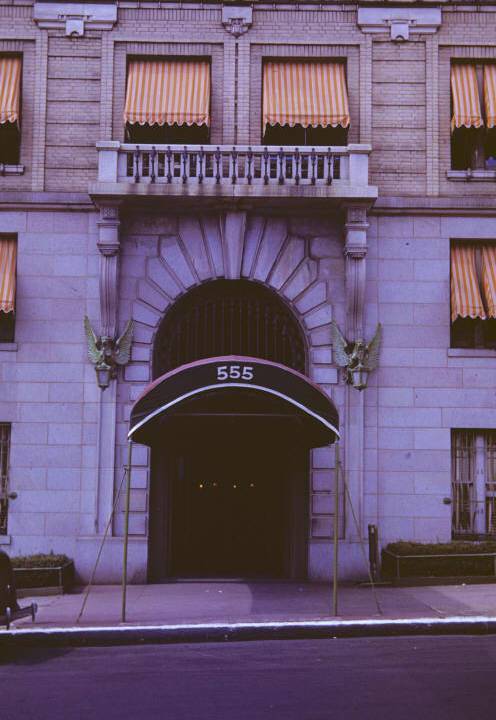 "The home of the triple nickle", aka the Rodger Morris Apartments, 555 Edgecombe Avenue, Count Basie and Paul Robeson lived here, 1940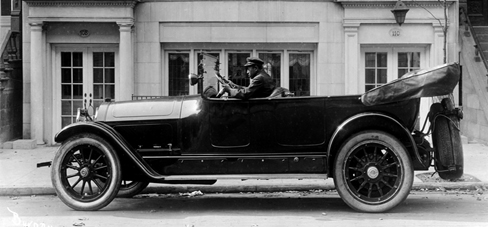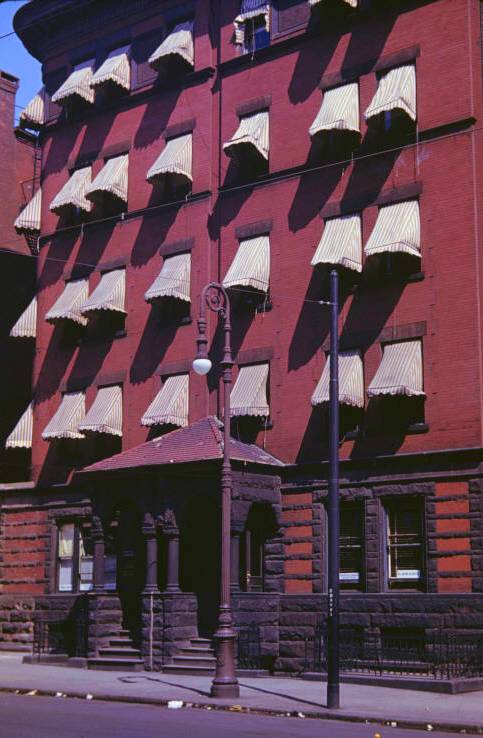 Number 187 West 135th Street, built in 1887, home to James Weldon Johnson, 1940
In search of illicit fun, slamming southern food and swinging music, they were seldom disappointed. With syncopated rhythms Duke Ellington soothed and 'slayed um', at the fabulous Cotton Club. Harlem chorus girls
like the young Lena Horne
were "tall tan and terrific!" And waiters delivering drinks while spinning the loaded trays danced the Charleston and never missed the beat or spilled a drop!
Are you wistful for that old-time Harlem?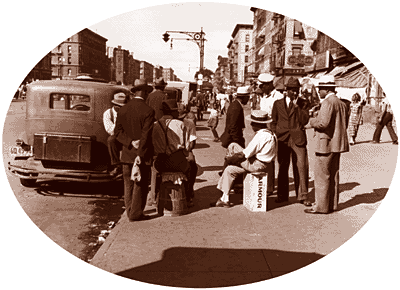 So what, if you've only got a weekend, that doesn't matter. Where will you go and what will you see does though. So take my advice and hurry to sample the famous showmanship of the African American Cultural Capital.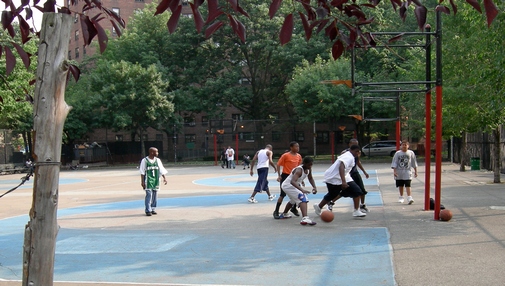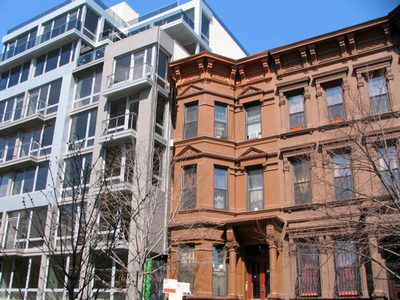 Massive re-zoning and $2,000,000 condominiums are destined to make the fabled realm that dance impresario Lincoln Kirstein aptly described as "another arrondismont of Paris", more like Paris, without the French.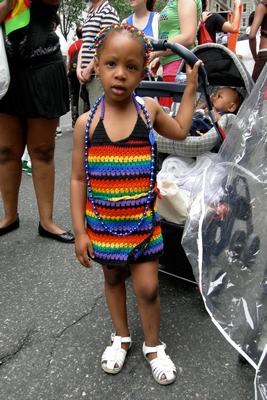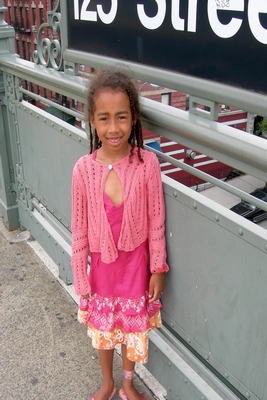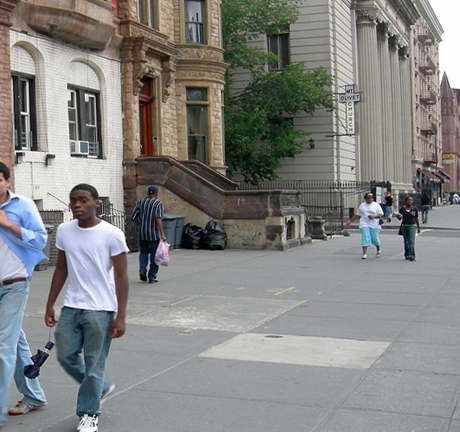 On Lenox Avenue, aka Malcolm X Boulevard
Beginning at the beginning, investigate first! Go to one of the excellent travel websites, such as: www.harlemonestpop.com, to learn what your options are and to find out about special or seasonal events. Harlem's myriad spots to stay, shop, eat, see or be seen, are usually a bargain, compared to comparable alternatives below 110th Street. For instance, instead of some overpriced impersonal chain hotel at $300, and up, nightly, why not experience New York based at a charming brownstone B&B?
From the heart of central Harlem, Valerie Jo Bradley,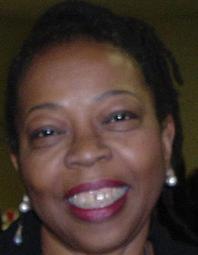 a partner in Harlem Lost and Found Tours, operates Harlem 144 Guest House in her smartly up-dated fin de siècle home. Her two-bedroom suite, which accommodates three visitors, is only $175 per night. Whether you are traveling solo or a couple, another single room is just $100 each night! Discounted rates are offered for short-term stays of more than three days and a garden-floor suite with a private entrance is ideal for extended trips to Manhattan. Ms. Bradley thoughtfully provides amenities like air conditioning, digital cable TV, with CD and DVD players; a wireless internet connection, hairdryers, a washer and dryer, an iron and ironing board, a microwave oven, toaster and coffee maker, to contribute to an illusion that one has never left home.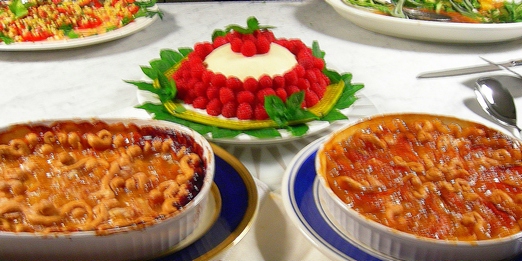 Supper arranged by Ms. Bradley in her old fashioned Harlem home for a tour group
Conveniently close to the A-Train, Kathryen Williams hosts guests in a restored 1890's Victorian townhouse that she calls, "A Bronze Treasure in Harlem ". Eclectically decorated with art and antiques accumulated over a lifetime, the name of this B&B might throw you off at first, because of its distinctive ornate orange facade. But, whether you're sipping wine in Ms.Williams' lush garden, or snug under a down comforter in your sunny room, her generous rates are certain to convince you that this special, homey place is a treasure indeed. Ordinarily $150 per night, for just $300 she offers a weekend package, with no additional charge for double occupancy! Depending on your temperament you'll either be eager to tell all your friends about your stay or keep it a precious secret.
For dinner that first night your host will happily suggest some place nearby. Among the best is the stunningly contemporary River Room, inside of Riverbank State Park, where 145th Street meets the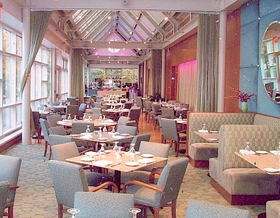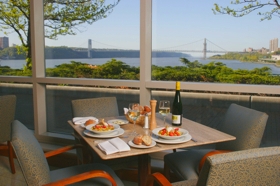 Hudson River. Spectacular, is the only way to describe the River Room's view of the graceful George Washington Bridge with sparkling lights more brilliant than any diamond necklace, to go with delectable fried oysters that are hard to beat. Jerk lamb chops, featured at Latin-fusion Café Largo are nothing short of 'finger-licking good'. Each place requires an outlay of about $80 for dinner and drinks for two.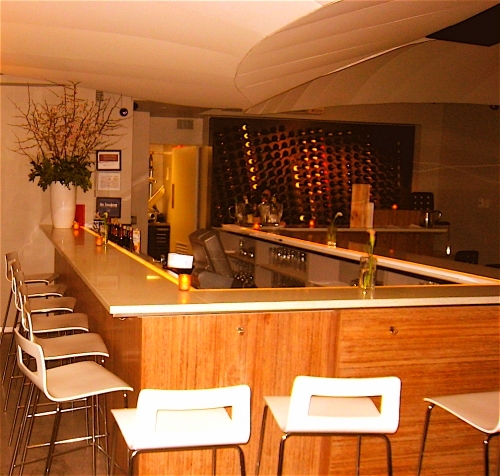 If you'd like a romantic drink following dinner, chic Nectar Wine Bar on Frederick Douglass Boulevard at 121st Street is the proper place to go.
So you're energized by food and drink and, as Martha Stewart agreed when she last visited, this is, "a good thing". That's because, next up, to cap off the night, is a two-hour jazz jam session at the St. Nick's Pub. For over 80 years knowledgeable jazz enthusiasts have been flocking to this spot in a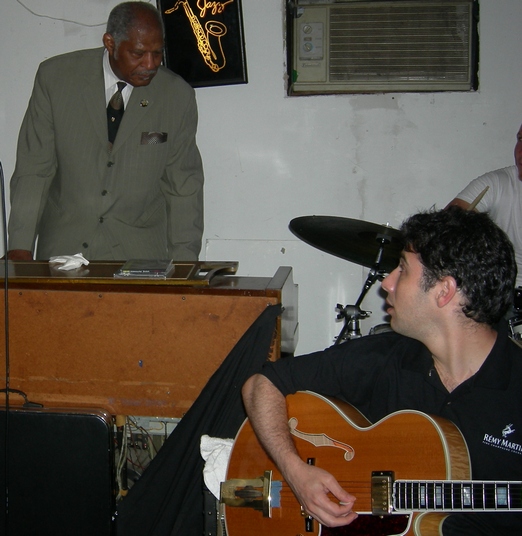 brownstone cellar. Proving that some things only
improve with age, in an ordinary setting, the vibrant mix of colorful regulars and European and Asian tourists provides an edge of hipness-enhancing music that easily transports one. And thanks to smoking laws, it's no longer necessary to risk you life to enjoy this convivial scene straight out of Harlem's heyday.
It's Saturday. You've had your coffee, juice and muffins in the nostalgic warmth of Kathryen Williams' kitchen. What's next? The best way to prove to people that you've actually been to the all-new Harlem is to bring back gifts, right? Well apart from any edifying cultural enlightenment, this is yet another reason to visit Harlem museums. The most fun is that living, hard-working cultural icon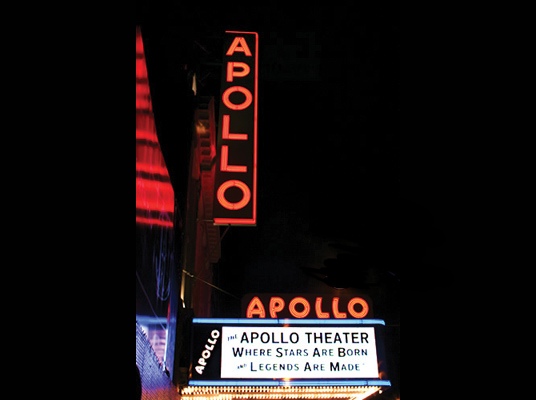 called the Apollo Theatre which is celebrating its 75th anniversary this year! Tours here relating the rise to fame of everyone from Michael Jackson to Puffy Combs are as entertaining as they are informative. But, after you've touched the stump that was once the tree of hope on Seventh Avenue, that performers rubbed for luck, and following up a chance to step on the same stage as R&B giants from the golden age, be sure to snap up some Apollo Theatre T-shirts. Better still to best taste the Apollo's bona fide flavor, why not plan this trip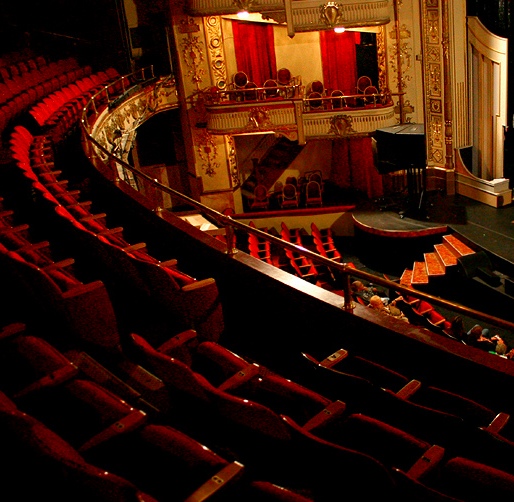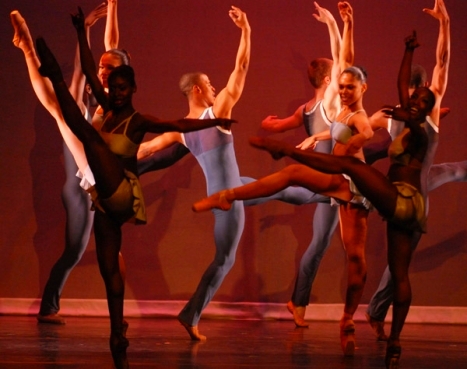 around a live performance? Again, you can easily check their schedule or order tickets, in advance on line.
Similarly,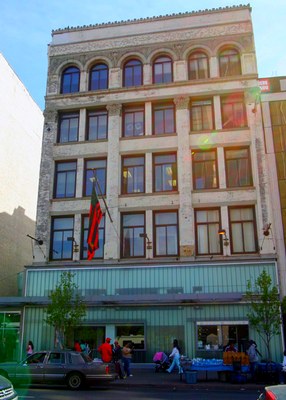 a visit to the Studio Museum across 125th Street, that's dedicated to the work of black artists, is informative at any time. But a museum event or opening is a spectacle you'll never forget. These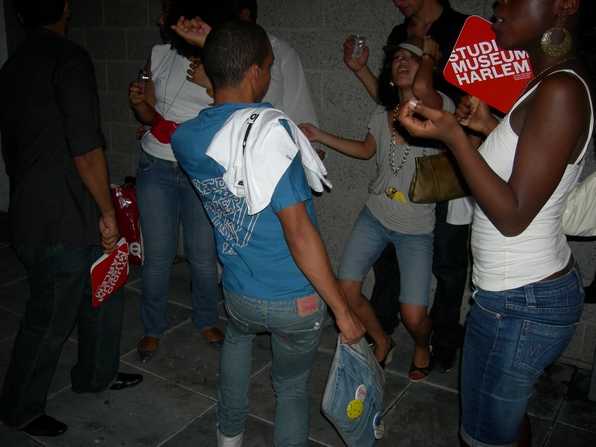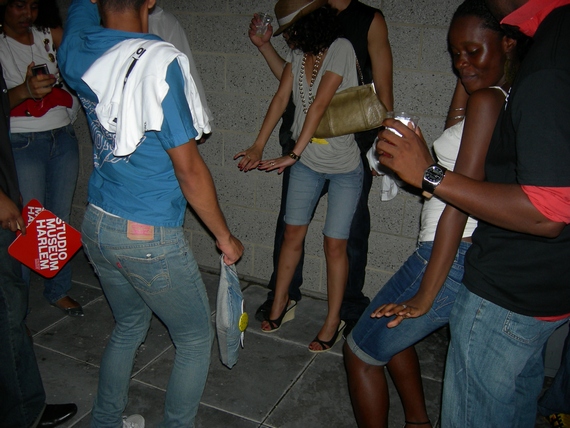 festive occasions are a magnet for young and youthful artistic types from all over the New York region. The star is diminutive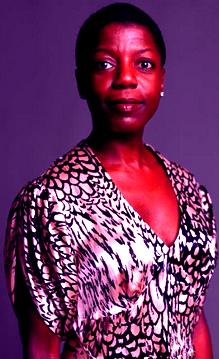 Thelma Golden, the museum's elegant and acclaimed haute-couture-clad director. A dramatically modern space created in an historic late 19th-century commercial building, the Studio has a shop filled with handsomely designed books, art, jewelry and T-shirts meant to appeal to an array of tastes and every budget.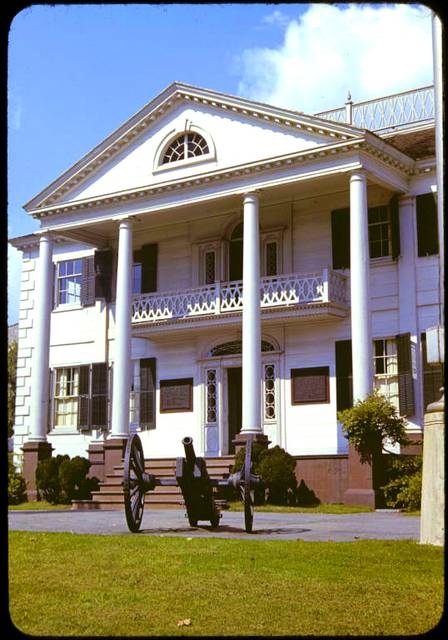 Manhattan's oldest surviving house, the only one left from before 1776, is the little known Morris-Jumel mansion at 163rd Street, now a museum. One of the first in the country built with a classical columned porch, imitating an ancient Roman temple, it was finished in 1765. Positioned atop one the island's highest points, the grand house served as headquarters for both American and British forces during the Revolutionary War. Yes, George Washington did sleep here and so did Aaron Burr and his party-girl second wife,
fabulously rich Madam Jumel.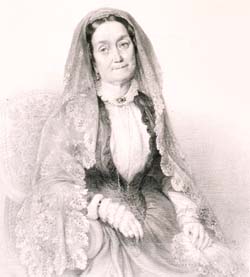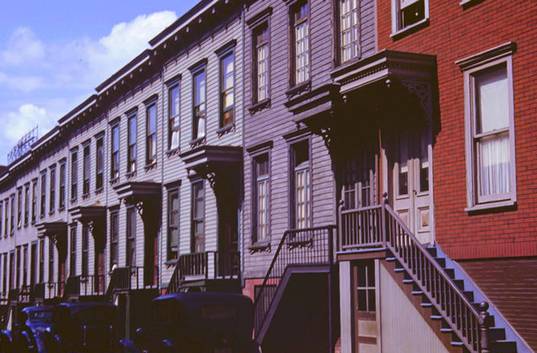 'Cottages' built by Madame Jumel's heirs along her mansion's driveway in the 1880s

Books about her journey from poverty and prostitution, to wealth, fame and friendship with Napoleon are available in the gift shop, along with T-shirts that depict her former home.
Only a few blocks over, on Broadway, is Audubon Terrace. It's a complex of museums surrounding a courtyard decorated with wonderful sculpture by Anna H. V. Huntington. In a way this ensemble is dedicated to railroad magnate Archer Milton Huntington's love: for art, for learning, and for his wife. A sickly kid whose birth, out of wedlock, was disguised, the privately-tutored rich boy dreamed of building museums like the ones he saw abroad. His first marriage, 100 years ago, to an ambitious socialite, was a disaster. When he met the young sculptress, he was divorced, overweight and very ill. Reluctant at first, Anna Vaughn only agreed to marry Huntington if he lost weight and got well.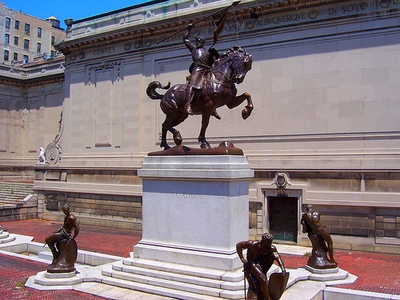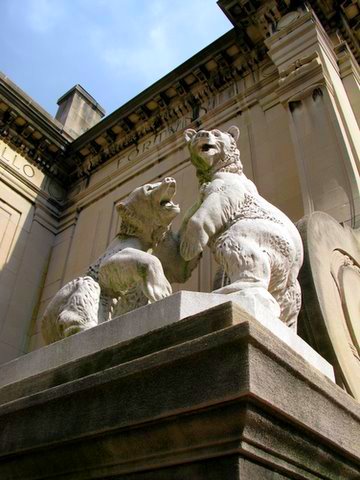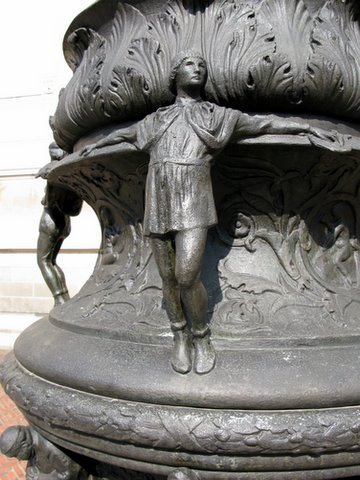 Most of the bronze and marble animals and figures here are her work. As much as it's possible, surely, this remarkable pair lived happily ever after.
Like Huntington's sculpture outside, the Hispanic Society, at the center of Audubon Terrace, celebrates Spain and its romantic heritage. After feasting on Goya portraits, intricate lace and lustrous majolica, be sure to check out the National Academy of Arts and Letters. Housed in a building that resembles a Renaissance palace, it boasts works by exceptional early 20th century American masters like painter Childe Hassam.
Fittingly, the neighborhood surrounding the Hispanic Society has one of the largest Spanish-speaking populations in the world. Heaping portions of delicious roast pork, stewed chicken and cheese-slathered nachos can be obtained from a score of area eateries, reflecting residents of Cuban, Dominican and Mexican backgrounds. For relaxed chic and full-bodied flavors, complete with occasional Flamenco dancing exhibits, is Floridita Tapis bar, at 125th Street and Broadway, is another tasty choice for authentic Latino cosine. Or for something more reminiscent of down home, no place is better than Famous Fish. Don't be a snob, put off by this take-out joint's unassuming surroundings. It may just be a hole-in-the-wall, on St. Nicholas Avenue, near 145th Street, but Martha didn't mind when we sent her here. You'd miss the most flakey, moist, hot and crispy fried fish and shrimp you've ever tasted and that would be a shame.
For fried chicken almost as good as 'yo mamma's' according to the Zagat's Restaurant Guide, there's no place like Miss Mamie's on Cathedral Parkway near Columbus Avenue.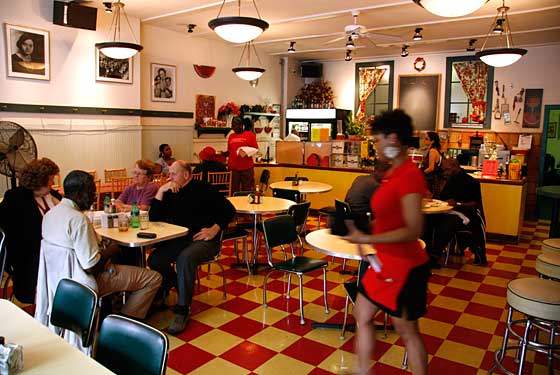 This quaint eatery might be short on glamour; but it's long where it counts, on incredible flavor!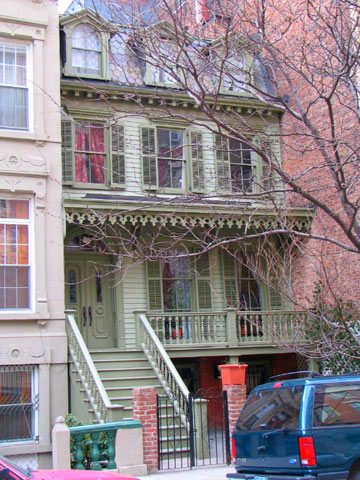 Built ca. 1861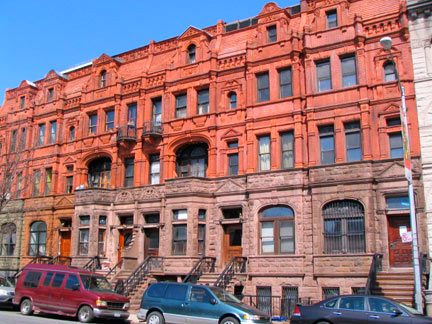 Numbers 133-143 West 122nd Street, designed by Francis Hatch Kimball and completed in 1887, interior detail shown below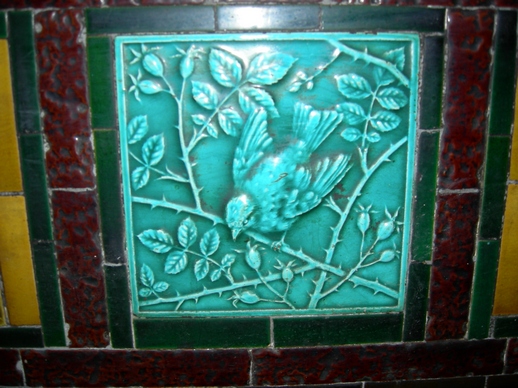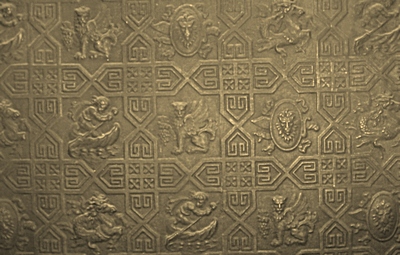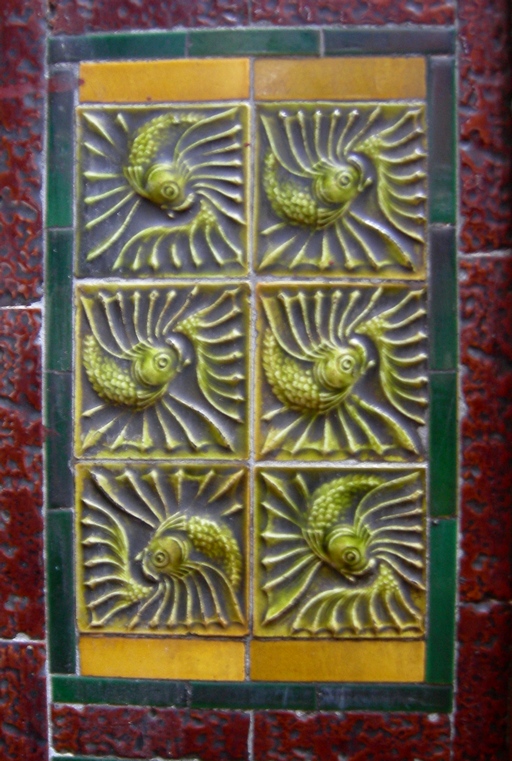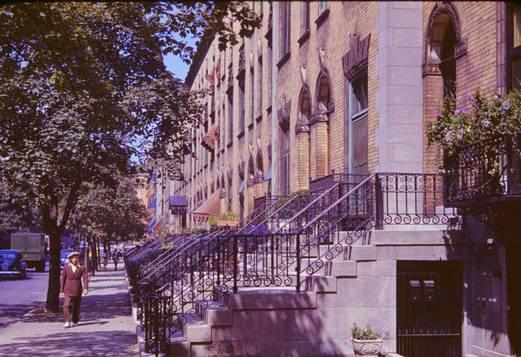 'Strivers Row', aka West 138 Street, showing houses designed by Bruce Price and completed in 1892, 1940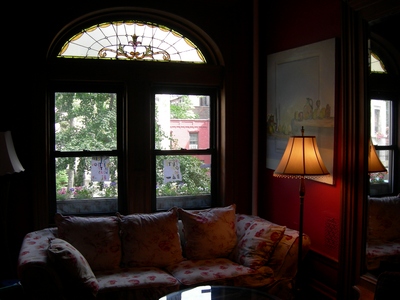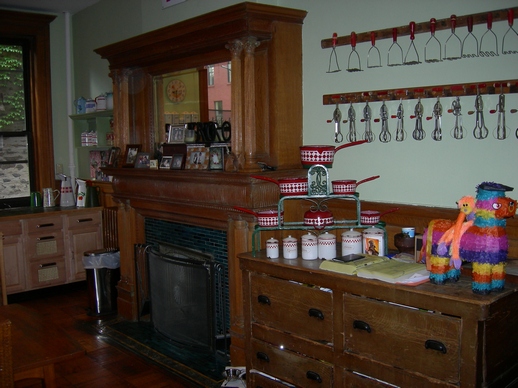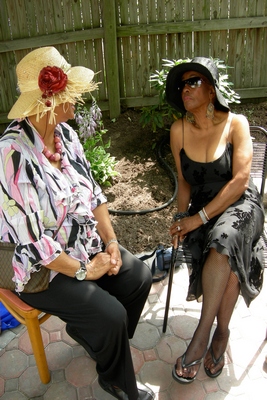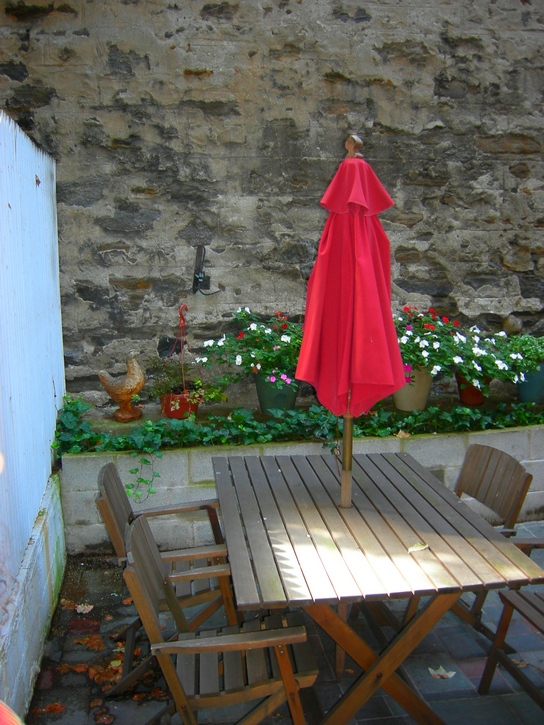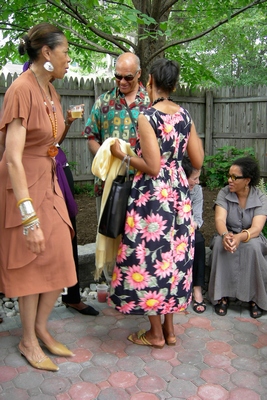 The innovative Maysles Cinema,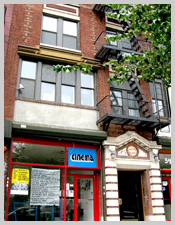 with a suggested donation of $10, offers reliably interesting dates for those on a strict budget. Otherwise, whether it's the renowned

Alvin Ailey dance company
or the Classical Theatre of Harlem (which famously re-interprets Shakespeare and other venerable bards), save Saturday night for an outing to City College. Here at both Aaron Davis Hall and the more intimate converted

Croton Aqueduct Gate House
, from the 1880's, are excellent venues for entertainment you're unlikely to encounter elsewhere. Before or after, Londell's, Revival and Melba's, offer great food and entertainment along the length of Frederick Douglas Boulevard, with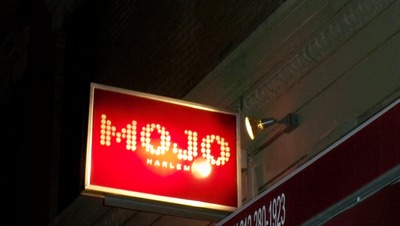 Mojo providing the area's most sophisticated décor, on top of its exceptional menu.
Dinosaur Bar-B-Que,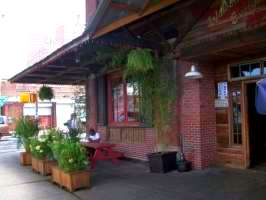 near the city's best grocery store, Harlem's Fairway, is a popular hangout for college crowds. It adjoins the viaduct that bridges the Manhattanville Valley. Massively constructed from latticed steel, the arcaded structure is a marvel of technology, circa 1904. As any five-year-old can tell you, it most looks like the inside of the whale that swallowed Pinocchio, looming above 12th Avenue, fast becoming Harlem's riverfront restaurant row.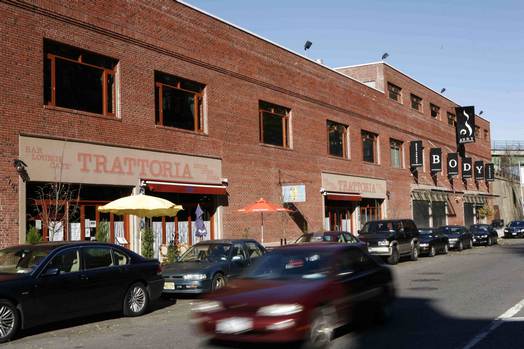 Covo, a new tratoria, has wood-oven pizza and a hipster's lounge that overlooks the robust architectural framework of rustic Riverside Park. At the opposite end of the colligate scale, only a few doors away, is Harlem's answer to a happening high-priced $100-per-person dining experience, the Hudson River Café, where you may dine upstairs or down, inside or out. But if you prefer to go where natives go, try Native, on Lenox Avenue at 118th Street.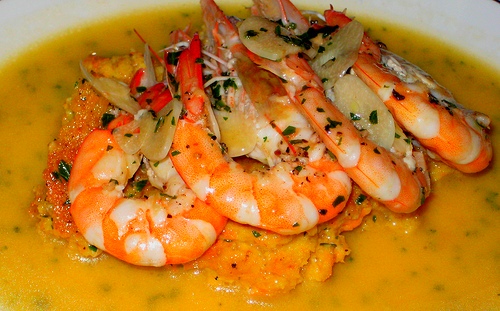 Succulent shrimp and grits are as sure to please you as much as they entice busy homeowners from the block.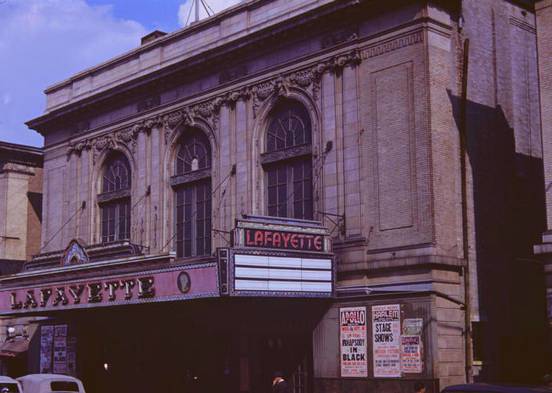 The Lafayette Theatre , 1940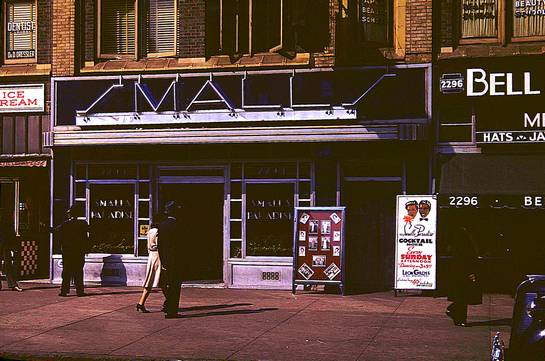 Smalls Paradise Nightclub, 1940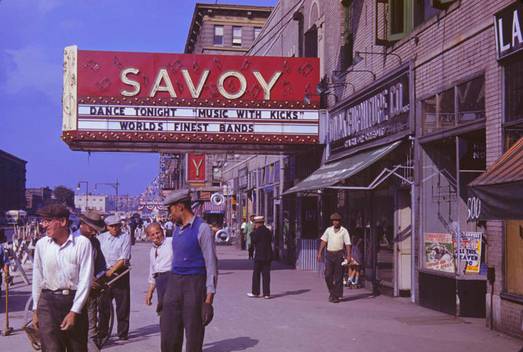 The Savoy Ballroom, aka "The home of the happy feet!", 1940: Three of Harlem's destroyed monuments to African American cultural achievement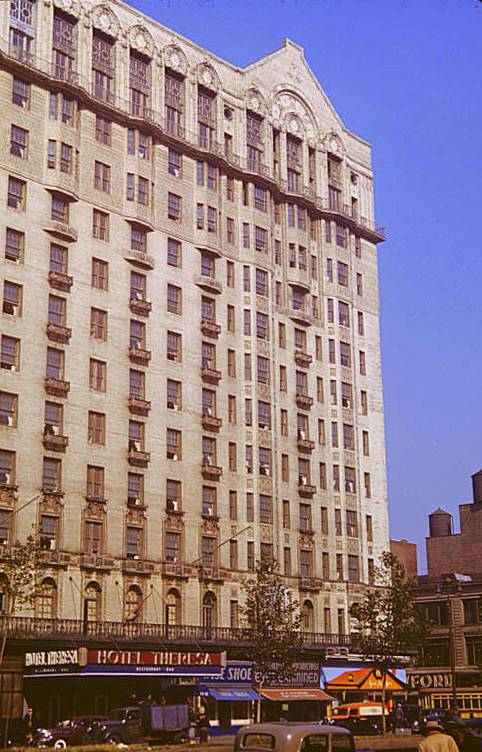 Completed in 1913, the Hotel Theresa didn't accept black guests until after 1937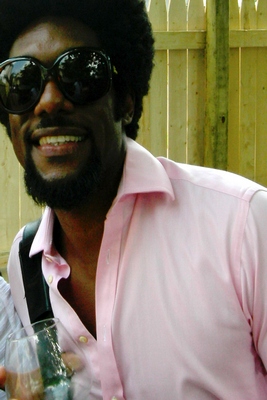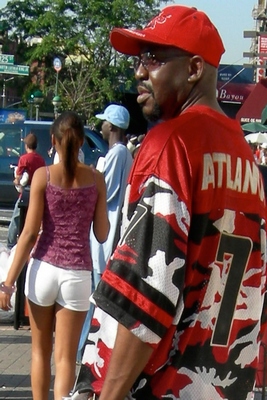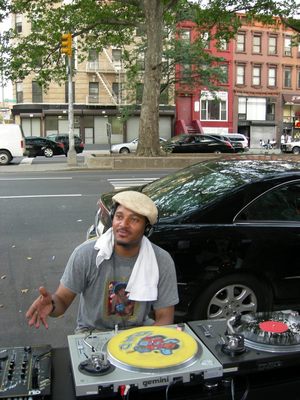 Come Sunday, it doesn't matter how late you partied the night before. Listening to jazz at the Lenox Lounge or Showman's till the early morning, is no excuse. Nor is swing-dancing with old timers at the new Cotton Club. No matter what happened before, at ten a.m., dressed in your best, you must go to church.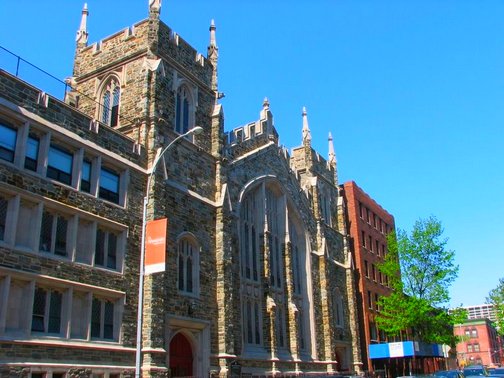 Harlem's most renowned house of worship, the Abyssinian Baptist Church boasts a 101-year-old congregation. The present church edifice was finished in 1923
As varied and fanciful as the hats church ladies parade proceeding and following the long contemplative services,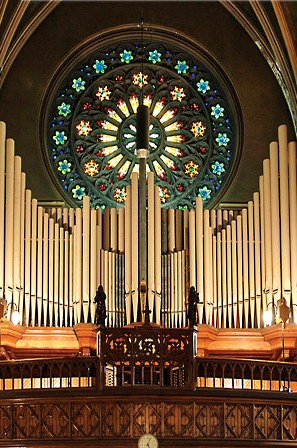 suffuse with rainbow-tinted light from magnificent stained-glass windows, Harlem's houses of worship make the wait until lunch worthwhile.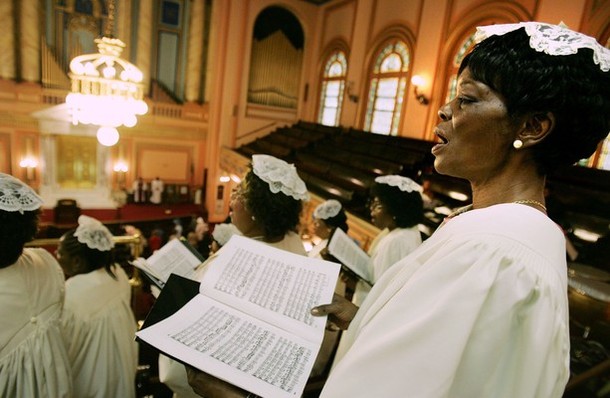 Built as a synagogue in 1907, imposing neo-classical Temple Israel has served as the Mount Olivet Baptist Church since 1925



Built in stages, between 1885-1895, Harlem's Dutch Reformed Church congregation was established not long after the Dutch Colony started in 1636. Missing the top of its dramatic steeple since the 1960s, the building was restored by the Ephesus Seventh Day Adventist Church which has worshiped here since 1930 and acquired the property in 1939.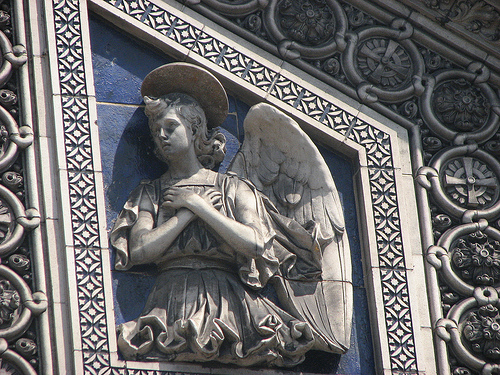 Unless you endure it regularly, you've no idea how ravenous it makes one listening to so many uplifting words and such spirited hymn singing.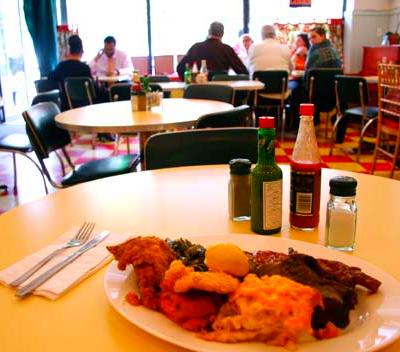 Miss Maude's Spoobread Too
or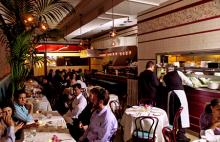 Chez Lucienne, both on Lenox Avenue, are nothing short of a blessing fulfilled, after all that. Decorated to recall your grandmother's kitchen, Miss Maude's puts almost as much love and care into southern comfort-food specialties, as she did. Harlem's newest French bistro is equally unpretentious, offering classic but restructured brunch specialties like eggs Benedict.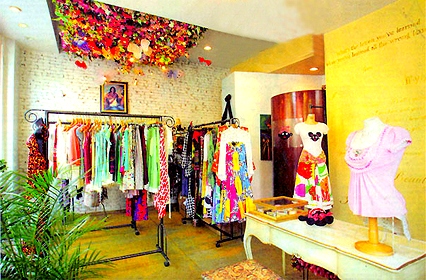 Montgomery, on Adam Clayton Powell, Jr., and 135th Street , is one of Harlem's most stylish new boutiques
Don't despair if you missed seeing Sister Martha's new purple hat with a matched scarf , shoes, umbrella and bag. Moreover, be glad that you skipped a second slice of coconut cake. Cause, honey, this is the new improved Harlem, so there's still more to come. At tea-time, you'll be off for sweet potato pie and a cappuccino at Settepani. To paraphrase Langston Hughes, "There's so much to see, [and to eat and enjoy in today's] Harlem!" Ready for your own adventure uptown? Just contact Valerie Jo Bradley at :Harlem Lost and Found Tours at aol
Related