Tourism and Water: Protecting our Common Future is the theme for this year's World Tourism Day.
U.N. Secretary General Ban Ki Moon called attention to the day with these remarks: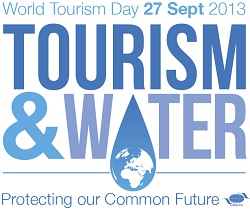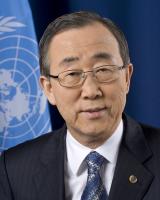 "With unsustainable consumption and climate change threatening global water resources, this year's World Tourism Day highlights the responsibility of the tourism industry to safeguard and intelligently manage water.  In this International Year of Water Cooperation, I urge tourism establishments to cut consumption and improve waste management and I call on individuals to play their part by making environmentally conscious choices when they travel.  By making water saving a priority we can all help to build the future we want."
Tourism is a large consumer of water and if not done sustainably can be devastating to local communities. Cancun, Mexico, is a good case study in this kind of devastation where the local community no longer has an adequate water supply while the nearby tourism resorts are watering lawns, golf courses, and meeting every tourist need.
On the other hand tourism can be a model for sustainable water management that helps :
improve the experience of the tourist
cost savings
protection of ecosystems and biodiversity
disaster reduction
reducing pollution in the waterways
Improving the tourist experience can happen in several ways. For example, having an adequate water supply during times of drought can make all the difference in the world with regard to enjoyable tourist experiences. In addition, water is needed by the tourism industry to support a number of activities at resorts, like swimming pools, fishing, hiking, kayaking, canoeing, and sailing. Finally, water brings aesthetics to the tourist experience which is part of the reason tourists choose a resort or destination in the first place.
Water conservation can also result in significant cost savings for the tourism industry. Cost savings can be realized in the form of reduced overall water purchase costs, water treatment costs, water storage costs, landscaping costs, and water and sewer costs. The Tradewinds Island Resorts in St. Pete Beach, Florida, for example, report that they have reduced their water costs. Much of this was accomplished through linen reuse and using reclaimed water for irrigation.
Water conservation also protects ecosystems and biodiversity by providing minimum stream flows necessary for fish and wildlife, wetlands necessary for migratory birds, preservation of plant species, and protection of wildlife habitat. The Walt Disney Company in partnership with the Nature Conservancy created the Disney Wilderness Preserve where they have preserved about 11,500 acres of critical wetlands at the headwaters of the everglades. The preserve provides habitat for 1000 species of plants and animals including some threatened and endangered species. The Disney Wilderness Preserve has become a model for restoring wetlands,as well as, a model for how tourism can contribute to wetland preservation.
Tourism can also benefit with disaster reduction through water conservation. With proper landscaping, storm surge and flooding can be reduced by as much as 50%. Water conservation can also mitigate drought impacts and reduce the strength of hurricanes and tropical storms through wetland protection.
Every tourism resort or destination has a desire to keep its environment pristine and beautiful. Water conservation can reduce pollution in the waterways through landscaping, and water collection systems, that can reduce runoff. Reduced flow in water sewer drainage means less litter, fertilizers, and debris from storms.
There are several steps that the tourism industry can take regarding water. Some of the strategies to get started include:
Set goals for water reduction.
Measure results and showcase to guests.
Measure water use per occupied bed to set benchmarks.
Collect water from roofs for cleaning & landscaping.
Install low flow showerheads and taps.
Acquire water efficient washing machines & dishwashers.
Service water pipes, valves, pump seals, hoses, boilers, and appliances to prevent problems before they occur.
Install data loggers on meters for constant monitoring.
Use storm or grey water for irrigation and landscaping.
Install low flow or composting toilets.
Develop a plan to increase use of recycled or reclaimed water
Tourism can also provide educational messaging to tourists to encourage water conservation such as the message below provided by the Caims Regional Council.
The Walt Disney Company provides an excellent case study of additional examples the tourism industry can learn about water conservation and management.
Walt Disney Company water conservation includes:
Investment in new technologies that improve conservation.
Water management as part of all future planning.
Water conservation in place since 1990 has helped the Walt Disney World Resort maintain its beautiful landscape while minimizing impacts to local water supplies. Water conservation efforts have enabled aquifer net withdrawals to remain at levels similar to those of more than 20 years ago, even though the resort has grown by two theme parks, two water parks, and 20 hotels since then.
Six million gallons of reclaimed water are used daily for landscaping and cooling tower operations.
Recycling of almost all fountains, streams, pools, and ponds.
Water conservation initiatives that have kept net aquifer levels at the same level for 22 years despite the tremendous growth of properties, including hotels, hospitals, shopping areas, and parks.
Approximately 30% of the resorts overall needs and 80% of its irrigation needs are met with reclaimed water.
Walt Disney also uses its media and edutainment expertise to promote water conservation to young people as evidenced in this message below.
Colleges and universities can also play a role in encouraging water conservation and tourism.
"In future the growing tourism industry will experience difficulties in efficiently managing scarcer and less reliable water resources while serving more guests - they have to do more with less. The Patel College of Global Sustainability is exploring innovative solutions re-imagining the way water is used (and reused) in order to improve water use efficiency. The tourism industry should consider recent technology advances for the provision of water and sanitation that are extremely effective and efficient, while being simple, low-cost and having limited energy dependence."
The Patel College team is working to assist cities in developing countries in Africa, the Caribbean, and around the world to do just that.
Conserving water in the tourism industry is everyones business, the resort, the employees, the guests, and the larger community. In this case, everyone's business is also good business and protects the valuable assets of nature which is the foundation of much of the tourism in the world.
Happy World Tourism Day! Together we can protect our common future.
Video Above: Patel College of Global Sustainability Students celebrating World Tourism Day with auditor training for the Florida Green Lodging program.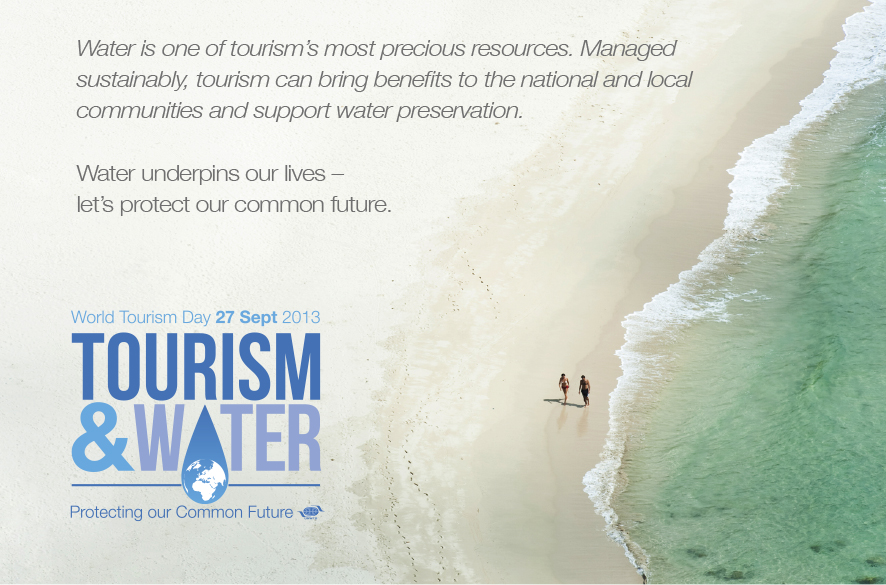 REAL LIFE. REAL NEWS. REAL VOICES.
Help us tell more of the stories that matter from voices that too often remain unheard.