Two tourists from California are accused of carving their initials into Rome's Colosseum on Saturday and posing for a selfie.
The unidentified women, aged 21 and 25, were arrested after the alleged vandalism, The Guardian reports. They reportedly snuck away from their tour group and scratched their initials, J and N, into the amphitheater with a coin.
"There's a difference in perception. Museums are treated like churches, sacred places where there are things of great value. Whereas the Colosseum is an incomplete building which has already been robbed," a spokesman for the Special Superintendency for the Archaeological Heritage of Rome told The Guardian.
The suspects may go in front of an Italian judge to face penalties. Buzzfeed reports that they apologized, saying, "We regret it, but we did not imagine it was something so serious."
Italian media tweeted photos of the vandalism, which appears to show the letters J and N carved into the brick of the ancient World Heritage site.
Related
Before You Go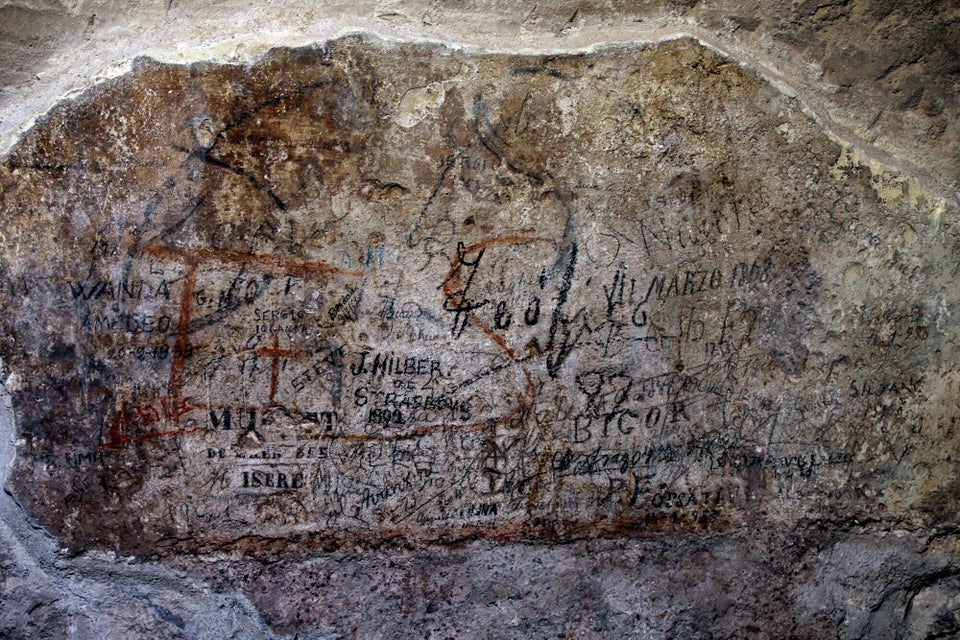 Ancient Art At The Colosseum
Popular in the Community