Long walks on the beach are a given for any tropical vacation, but rarely do they result in anything more than a glorious sunset.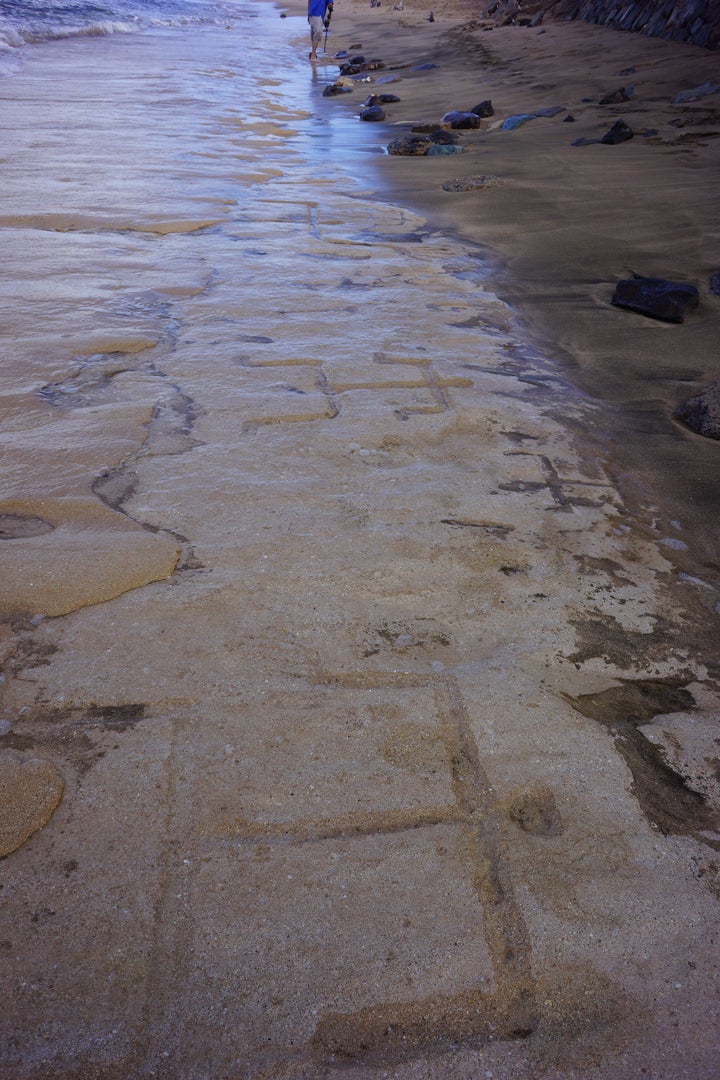 Lonnie Watson and Mark Louviere of Fort Worth, Texas spotted the artifacts when the sands shifted with the ocean waves, revealing a total of 17 figures, thought to be carved into the sandstone by ancient Hawaiians.
"For some reason there was a beam of light…just a beam," Watson said in a Department of Land and Natural Resources (DLNR) press release. "It landed right on one of them and for some reason I just turned my head. I said, look, it was just a stroke of luck."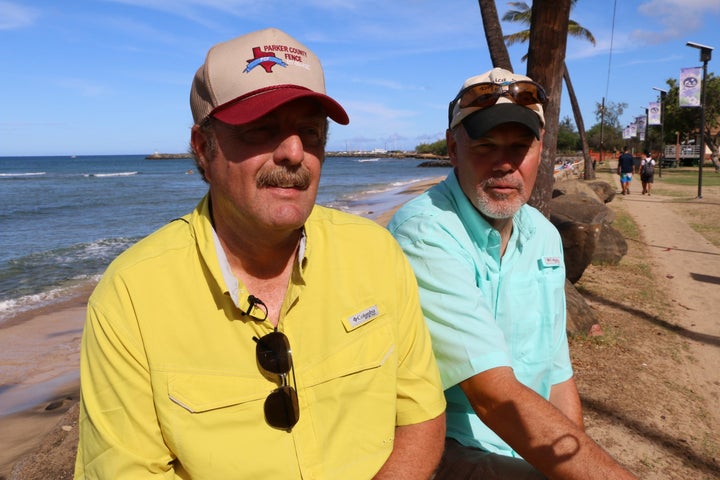 Though this is likely not the first time the petroglyphs have been seen by modern-day humans, it does mark the first time they have been made known to DLNR officials. Now, the agency's State Historic Preservation Division is working with the U.S. Army to document and preserve the artifacts.
Ancient petroglyphs have been found throughout the Hawaiian islands, but experts say these ones are particularly unique.
"We find a lot of petroglyphs that are a foot or so tall, but [one of these] measures 4-5 feet from head to toe. It's pretty impressive," said Army archaeologist Alton Exzabe in a release.
He also says the location of the newly uncovered petroglyphs makes them a rare find.
"The Army in Hawaiʻi manages several thousand archaeological sites, but this is the first one with petroglyphs directly on the shoreline," he said.
Glen Kila, a Waianae resident who is a descendent of the families who first settled on the Waianae Coast, says these petroglyphs are an important part of native Hawaiian heritage, serving as recorded history.
"They record our genealogy and religion," he said in press release, adding that the petroglyphs "can only be interpreted by the lineal descendants who are familiar with [the area's] history and culture."
Since the petroglyphs are so culturally and historically significant, the DLNR emphasized that visitors should feel free to look at, but not touch the fragile figures.
See more photos of the fascinating carvings in the slideshow below: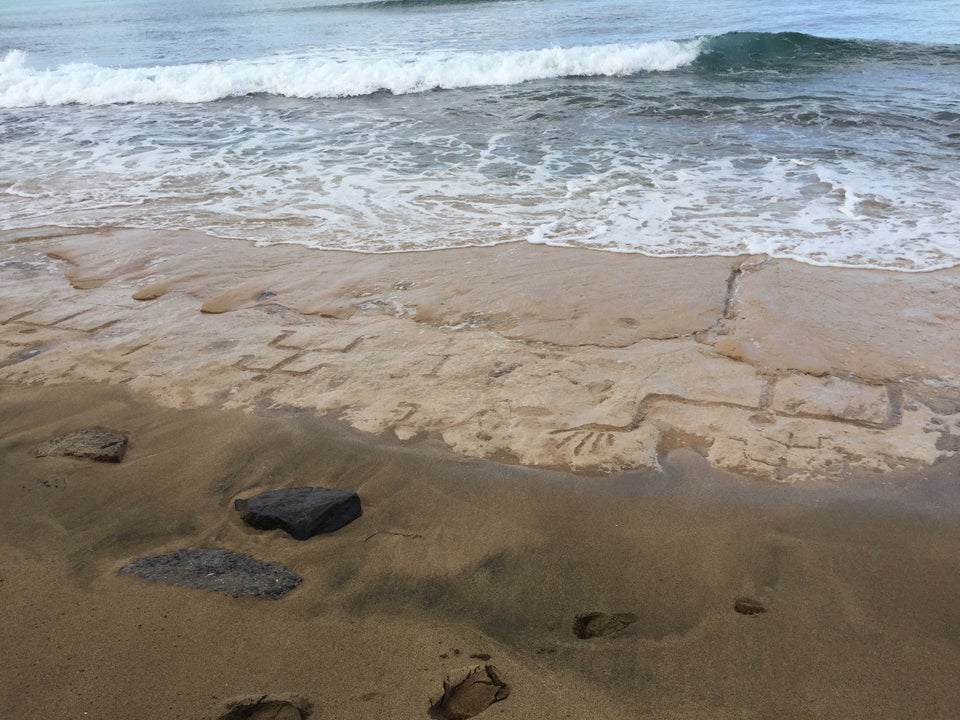 Lucky Tourists Stumble Upon 400-Year-Old Petroglyphs On Hawaii Beach