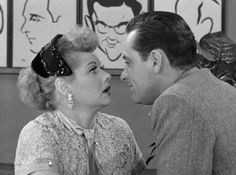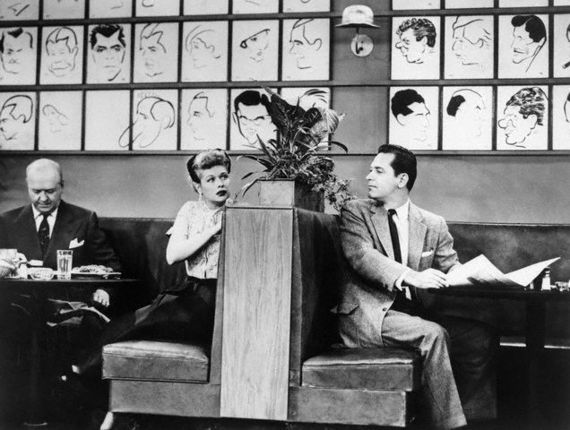 It was the setting of that most-loved "I Love Lucy" scene of Lucy's stalking and gawking Bill Holden. Hundreds of stars were caricatured on the walls of the Hollywood Brown Derby, and dozens filled its tables each noon and evening in anticipation of great food and meaningful film roles. And then one day, just like the booming film and TV production which filled the sound stages of the nearby studios, it was gone. An 11 story luxury apartment complex, 1600 VINE, sits there now, taking its name from the address it shares with the iconic movie-land gathering spot. In homage to Golden Age Hollywood's favorite see-and-be-seen eatery, 1600 VINE has for the last four years been the sponsor and served as the setting of a bi-annual honors program in which top stars, powerful movie-town unions and organizations and the Los Angeles City Council join in an effort to get Hollywood to come home to Hollywood. The Made In Hollywood Honors are extended each award season to the Oscar and Emmy-nominated productions that were made in Hollywood and its traditional California location.

Is MIHH a good luck charm? Possibly. In its first two years of presentation, "The Artist" and "Argo" were in their respective years very sadly the only nominated live action features filmed in Hollywood. Each of those MIHH recipients went on to win the Oscar. In the two presentations of MIHH tributes to animated features, the Oscar winners, "Frozen" and "Big Hero Six," had earned the Made In Hollywood Honor.

Recently, two of Hollywood's most talented and honored leading ladies, Mary McDonnell and Jane Seymour, visited the ground that Lucy and Holden had made hallowed. They passed out Made-In-Hollywood Honors to the producers of 22 locally filmed shows nominated for 2015. Ms. McDonnell, who co-hosted the event with City Councilman Mitch O'Farrell, is currently part of one of the most successful locally made franchises in Hollywood television history. She began playing Captain Sharon Raydor on the TNT hit, "The Closer" which ran for 7 Seasons. Now, with the spinoff "Major Crimes" headed into its 5th Season, she spoke of the grace of being able to be both a full-time working actress and a full-time mom. "Working with people you know, love and respect, creates a different level of human experience. Working in your hometown allows deeper relationships, more care and concern about the environment in which you work, and a greater level of trust, which leads to a feeling of peace. It's a wonderful thing to watch your coworkers and their family's grow and change. It's a miracle to be able to be there for your own family."
Emmy and Golden Globe winning actress/producer Seymour commented, "This recognition program is trying to bring film-making back to the town where it was born, And what more perfect place to go about that? All of Hollywood spread out before us from an historic site's highrise garden terrace with all of the history and significance of this place very much a part of these occasions of honoring local film-making. I remember the Brown Derby tables graced with legends. Even the stars went there to star-watch." The actress whose own hit television series, "Dr. Quinn, Medicine Woman," shot in Hollywood (the part called the Paramount Ranch in Malibu) for seven years added. "Not a single crew member left the show over that time, and we have continued to be a family. Handing out these honors here, you have the feeling that the spirit of those famous Brown Derby habitués are there with us, rooting for Hollywood production to come back to Hollywood."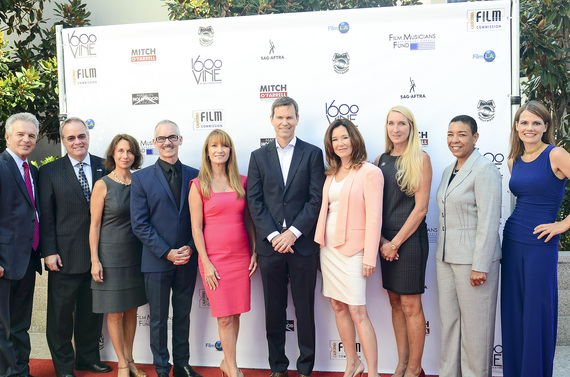 McDonnell. Seymour, O'Farrell, with presenters Tony Denison and Suzanne Cryer, and event sponsors
O'Farrell, a knowledgeable historian of Hollywood film-making, is vigorously continuing the honors program created by former Council member Tom LaBonge with whom O'Farrell enthusiastically joined in expanding its purpose and impact. He expressed gratitude for the sponsorship participation of a number of the film industry's most significant bodies representing key talent and crafts groups. "Los Angeles and California are home to the entertainment industry," the Councilmember said. "The weather is great, the infrastructure is in place, and there is no reason why greater numbers of productions shouldn't return to LA with the tax credits approved by the state, as well as the incentives we are working on the local level." The powerful entities he welcomed as MIHH sponsors are SAG-AFTRA, FilmL.A., the California Film Commission, Teamsters Local 399 and the Film Musicians Secondary Markets Fund.

"1600 VINE is committed to supporting the renaissance of production in Hollywood," commented Bob Klein whose Klein-Financial is partnered in the building. "Lucy and Bill Holden in that scene gave us the quintessential expression of America's love affair with the great stars of that era." Seymour's MIHH involvement already resulted in the switch of one motion picture's filming from New York to Hollywood, she told the attendees. "Malcolm McDowell and I were, for financial realities, scheduled to shoot our film 'Bereave' on a Park Avenue location in New York. 1600 VINE wouldn't hear of it, and they made us a no-profit deal which allowed us to make almost the entire film right here in this building. It gave us a chance to cast some of the great acting talents here, and to sleep in our own beds." A distribution deal for the film has now been closed.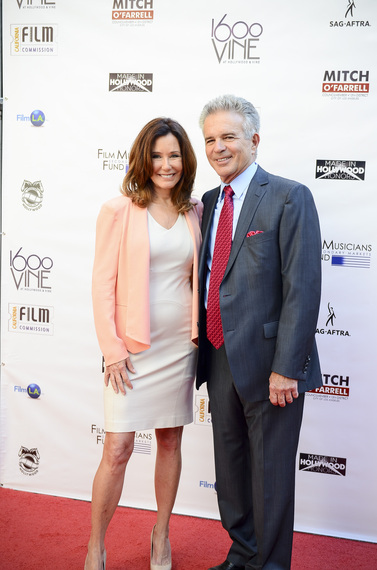 Co-Host Mary McDonnell with her "Major Crimes" co-star, Tony Denison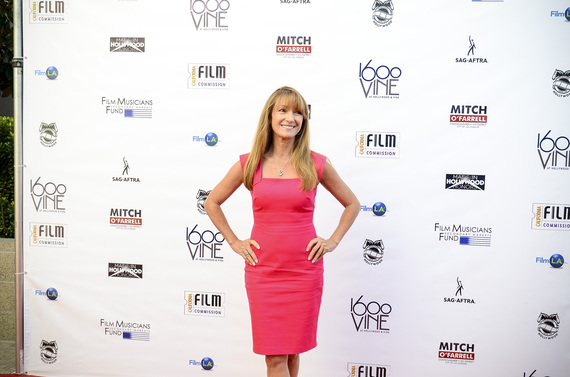 Jane Seymour who filmed her entire movie, "Bereave" at 1600 VINE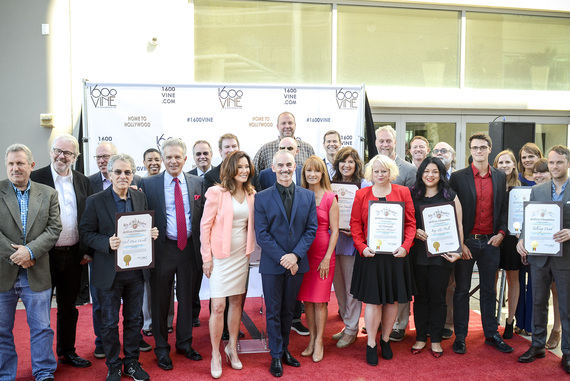 McDonnell, O'Farrell, Seymour with Made in Hollywood Honors recipients
REAL LIFE. REAL NEWS. REAL VOICES.
Help us tell more of the stories that matter from voices that too often remain unheard.