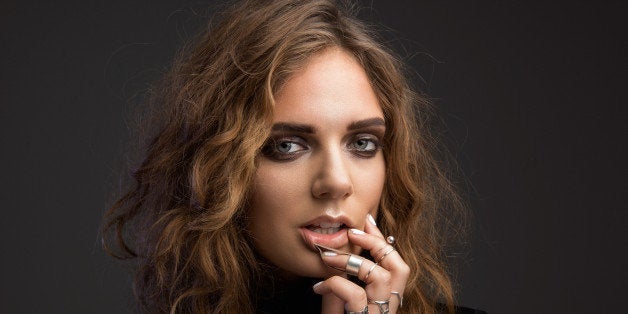 It's safe to say artists try to write the catchiest lyrics possible. They want their hooks filled with pretty, metaphorical and, purposely or not, sometimes meaningless lines that could eventually become a future tattoo or Twitter bio. And then there are artists like Tove Nilsson, better known as Tove Lo, who shears away all varnishes, resulting in lyrics like this: "If you love me right, we fuck for life, on and on and on."
"Even though I know there is some value to keeping it hidden -- there's an art to that too – I'm just really into the raw bluntness of telling it how it is," Nilsson told HuffPost Entertainment. "I think that pop music in general sometimes like to keep things a bit more hidden, and, you know, you censor and you polish to make it fit more people or to not be too vulgar or make sure of 'Can this really play on the radio?' And I like not doing that."
Nilsson's major label debut, "Queen of the Clouds," is the latest to prove that Sweden is a pop hot-bed. Just in the past few years, an astounding number of Swedish female artists have topped charts and blogs in the United States: Icona Pop, Lykke Li, Little Dragon, First Aid Kit, NoNoNo, Say Lou Lou and Elliphant, to name a few. "I've been trying to figure it out myself," Nilsson responded with a laugh when asked about the country's musical success. "I think it's the combination of liking something that's simple and clear, minimalistic, and our limit in the English language have helped."
While there are plenty of theories and too many answers for that, "Queen of the Clouds" makes it abundantly clear that Tove Lo stands beside Banks as one of the two best new faces in pop. It's dark, it's multidimensional, it's fun and it's honest. Growing up, Nilsson immersed herself in the grunge movement, taking lessons from groups like Nirvana and Silverchair, channeling the rawness that helped set those acts apart into her own work. "Your weak sides, your flaws, your bad sides, I think they should be part of it too," Nilsson said.
The album is structured into three parts: The Sex, The Love and The Pain. While Nilsson would prefer for listeners to digest it all in one sitting, she does have a weekend listening plan: The Sex should be played on Friday night during the pre-party. The Love should be played on Saturday morning (read: the time you wake up) when you and your friends are talking about the drama, intrigue or fun from the previous evening. The Pain takes Sunday afternoon, when you are ruined by the weekend and feeling down and existential.
Labeling herself as "dirty pop," Nilsson's songwriting is exceptional. On top of the continually addictive "Habits (Stay High)" and "Not On Drugs," both reappearing from her "Truth Serum" EP, "Timebomb" is as explosive as its title suggests, "Thousand Miles" is utterly emptying and the phrasing in "Got Love" is mesmerizing. But the album's golden thread is its unabashed sexuality.
"Everything that has to do with sex is somehow ... it's the best thing in the world and it's still the one thing people don't want you to talk about," Nilsson said. "Someone said to me, 'Why do you have to promote sex and drugs and violence?' I don't promote drugs, I don't promote violence, I definitely will promote sex because everyone is happier if they have sex."
Nilsson explains how songs like Lykke Li's "Get Some" helped fuel her sex-positive attitude, wielding the line "I'm your prostitute, you gon' get some." It's about women being sexual "without being the victim," where it's okay for them to be in charge. While some will accuse Nilsson on instilling "crude" ideas into the minds of young women, she knows that they are already there and that attempting to suffocate them isn't an acceptable reaction.
"Whatever we feel like we want to say we should just be able to say it," Nilsson said. "It shouldn't be keeping this wholesome kind of ... like, the terms she's a 'good girl' or she's a 'bad girl,' why does a good girl mean that you're a prude? Why does that make you better than a girl who's a sexual free spirit? I think that's being a 'good girl.' Have sex with whoever you want."

Before The Beat Drops is an artist introduction series dedicated to bringing you the rising acts before they make their break. Our unlimited access to music of all kinds is both amazing and overwhelming. Keeping your playlists fresh, we'll be doing the leg work to help you discover your next favorite artist.
Before You Go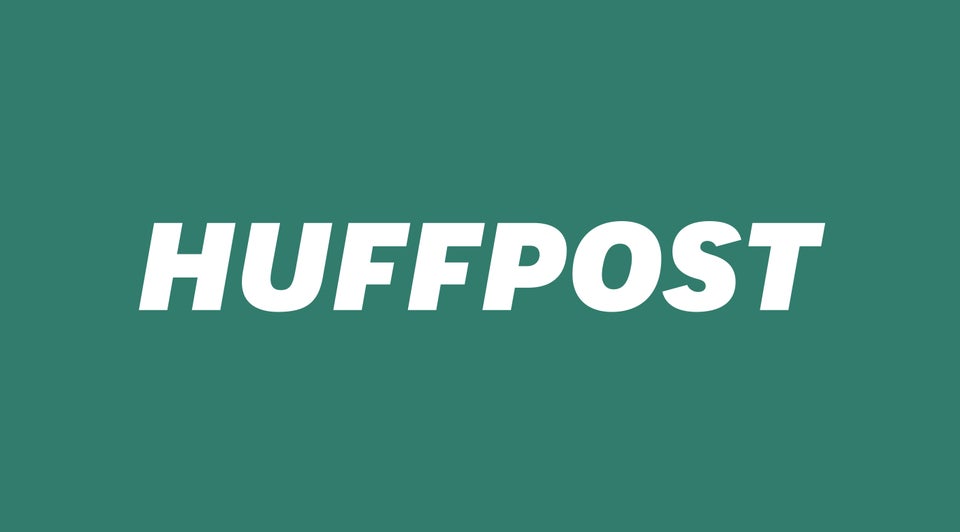 Artists To Know In 2014
Popular in the Community