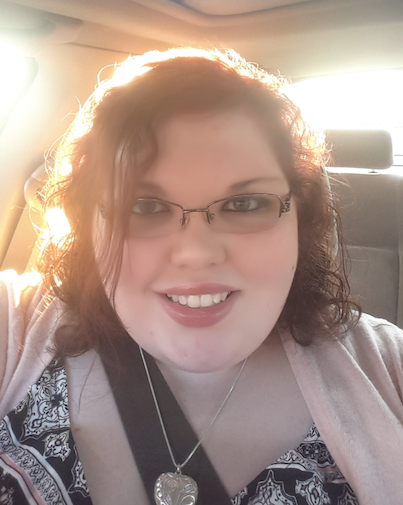 WASHINGTON -- When 25-year-old Cassandra McWade got in a car accident on a highway in Asheville, North Carolina, on Monday, Ken Shupe drove his tow truck to the scene. But when he saw that McWade, who has disabilities, had Bernie Sanders signs on her Toyota Camry, he decided he wouldn't help.
"He said, 'I can't tow you ... you're a Bernie supporter,'" McWade recalled. "I was like, 'Wait, are you serious? You're kidding me.'"
Ken Shupe, a 51-year-old from Travelers Rest, South Carolina, was very serious. "I'm a conservative Christian, I've just drawn a line in the sand," he said. "I'm not going to associate or conduct business with them." (The incident was first reported by FOX Carolina 21.)
McWade was heading home to Travelers Rest on I-26 when a tractor trailer hit the front of her car, she said. Afterward, her car wouldn't start, and a first responder moved it to the side of the interstate. The driver's door was approximately two feet from the highway line, she recalled.
McWade said she collects disability payments and has psoriatic arthritis, impaired mobility, early stage Crohn's disease, severe fibromyalgia and chronic fatigue syndrome. (She sent HuffPost a picture of the disability tag, as well as a photo of her many medications.)
"I was in a little bit of a shock, and definitely a little scared," she said.
Shupe showed up, saw the Sanders signs, and drove back to South Carolina without sticking around. McWade was "sitting there in a very safe area ... with her air conditioning on and her car locked, she was perfectly fine," he said. He didn't know she had disabilities, he said, but noted, "there's a huge difference between being disabled and drawing disability."
He said if he had known about her disabilities, he still would not have towed her car, but he would have waited with her for another service to arrive.
McWade said her handicap placard was clearly hanging from her rearview mirror, and she spent another two hours on the side of the road before help arrived. She said she is unable to walk to the nearest exit or lift her own hood because of back issues. "I was dependent on anybody who was willing to help me, completely dependent," she said.
She said she has volunteered for the Sanders campaign, and supports the Democratic presidential contender because he's "not in it for the money, that is probably my favorite thing," she said.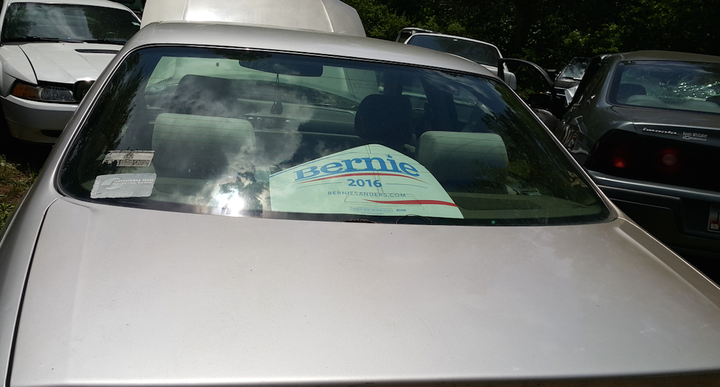 McWade's mother, with whom she lives, was very unhappy with the situation, and posted a complaint on Facebook. "I'm guessing he's a Trump supporter," she wrote.
Shupe said he initially supported Republican presidential contenders Ben Carson and Mike Huckabee. But now that Donald Trump is the presumptive Republican presidential nominee, Shupe is going to support him "110 percent," he said.
"If you would come to South Carolina and go to Waffle House with me, you would see very quickly I'm the farthest thing from a bigot or a racist," he said earlier in the interview.
Shupe's longtime friend, Steve Johnson, 44, added that Shupe will bend over backward to help people and has "thousands and thousands of friends." If Shupe knew McWade was disabled, he would not have left her alone on the side of the road, Johnson said.
"When he wakes up in the morning, he's the same person every day, and that faith, and his political views have been the same since he was a teenager," he said.
Shupe said he's never done something like this before. But if someone had stickers supporting Democratic front-runner Hillary Clinton on their car, he probably wouldn't tow them either. "I have the same principles there," he said.
After the incident hit local news, Shupe said he received a lot of restricted calls from Sanders fans. "It's all good, you know, that's why Baskin-Robbins has 31 flavors of ice cream," he said. "People have different tastes."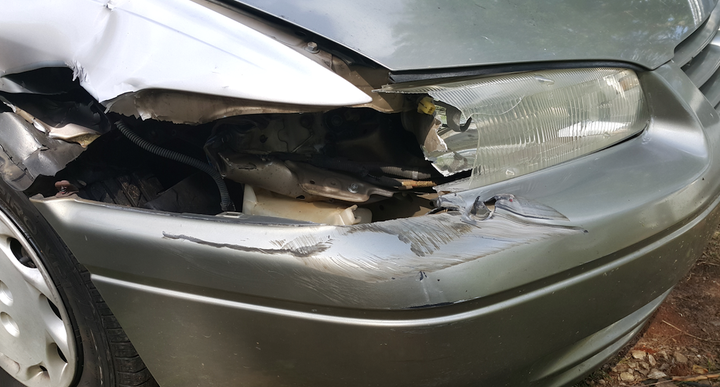 Popular in the Community