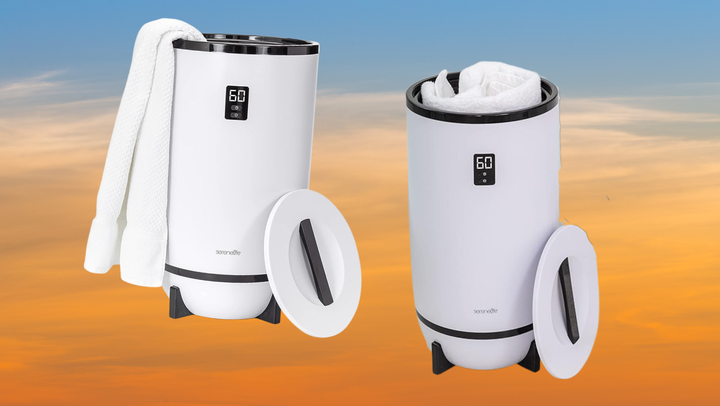 HuffPost and its publishing partners may receive a commission from some purchases made via links on this page. Every item is independently curated by the HuffPost Shopping team. Prices and availability are subject to change.
It's getting colder many places, which means daily life may get a little harder in terms of getting out of bed in the morning, changing out of warm pajamas into day clothes, and convincing yourself to leave the heat of your shower and return to the chilly air.
Enter the reviewer-beloved SereneLife towel warmer, currently on sale for up to 33% off for a limited time, the lowest listed price of the year for the models with black and cherry accents. This gadget will make life a little easier and much more pleasurable. Called a game-changing "affordable luxury" by reviewers, it'll make your towels deliciously warm so you can wrap yourself in a cozy sheath after your shower or bath. Reviewers also swear by it for warming up blankets for themselves, their kids, and their parents or parent-in-laws. Many also ingeniously use it to warm up their clothes, so their layers will also be heated after they dry off with a cozy warm towel.
This towel warmer is also incredibly intuitive and user-accessible, offering a built-in timer with options for 15, 30, 45, or 60 minutes of heating time, and an automatic shut-off feature. It's designed to be compact and lightweight, so it'll fit easily in small spaces and won't be too heavy for you to move around if needed.
There's something to be said for simple, affordable luxuries, especially in times of stress or when you need some extra TLC. This investment is one of those things, and will keep giving long after your purchase.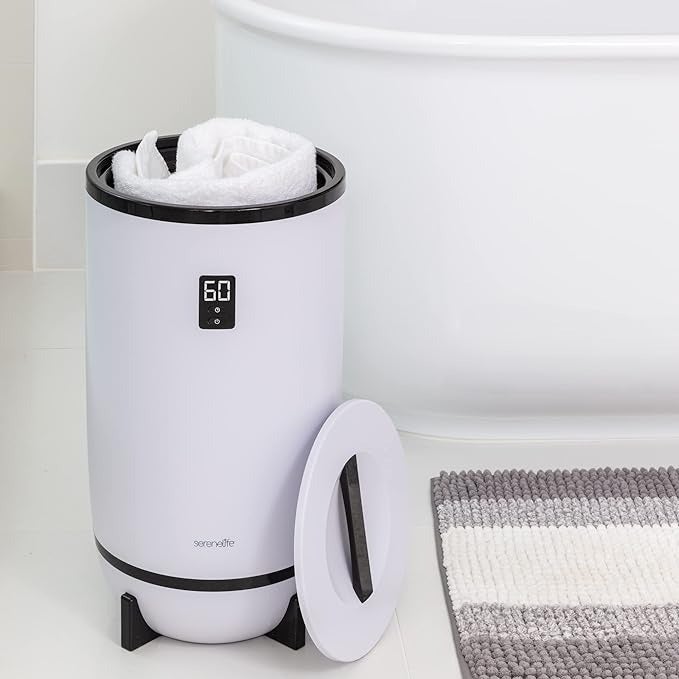 Promising Amazon reviews:
"This towel warmer makes my bathroom feel so luxurious. I feel like I am visiting a five star spa when I use it. If you hate getting out of the shower or the bath and instantly freezing then this towel warmer is perfect for you. The towels are heated quickly and you will instantly be warmer with use. It's so relaxing and it not just for towels, I will use this for my pajamas and blankets before going to bed and also my robe. It is easily large enough to fit my long, oversized robe. It can fit multiple bath towels at once. Two oversized bath towels, usually 40" by 70" in size, can fit with room to spare. The towels are warmed thoroughly, no cold spots, just complete warmth. The outside is safe to touch, so if you have kids or pets you don't have to worry. However, when you open the lid the side of the warmer will be hot. The hot surface light displayed reminds you not to touch. Another useful safer feature for me is automatic shutoff. Often when in a rush I forget to turn off things so this is one less thing that I have to worry about turning off- it will shut down itself after an hour. It's very stylish and attractive, I don't mind leaving it out in my bathroom, but if you wish to store it when not in use it is super lightweight and can be transported easily. It also wipes cleans. I enjoy pampering myself with this and getting that spa feeling right in the privacy of my home." — Heavy Duty

"I adore cozy blankets and towels. My most favorite thing to do after washing towels and blankets is to pull them straight from the dryer, smell and then wrap myself in them. This towel warmer allows the same experience but is conveniently located right next to my bathtub! I can't even begin to express how much I loveeeee having that warm towel after coming straight out of the shower and bath. You can also put your PJ's and sleepwear in the warmer and even blankets (as long as it's not too huge). I hate being cold so this towel warmer is an absolute godsend! So what I do is, while getting ready to take a shower, I turn on the warmer and place my towel or clothing inside. By the time I'm done everything is nice and warm and being covered in heat at the end of the shower is the most amazing thing everrrrr! Loveee this! Buy it, you won't regret it!" — FoXyAF

"UPDATE: Ordered a second one this month. 9/2023. The other one is still going strong. My mother in law has been quite ill and I'm using the second one to warm twin size cotton blankets for her. I don't trust heated blankets so much, and I can just use large towels or these cotton blankets to give her some warmth. I can put the towels and blankets in the washer and dryer with no issues like a heated blanket. This one has a pink accent and it is not ugly or imposing. Heating blankets is just a different way to use these. I'm very thankful I discovered these last year.

July 2022: This is my new favorite thing. With chronic pain, getting out of the warm shower affects my balance and I get a cold, painful chill. I never thought a towel warmer would make me so much more comfortable. I can put a huge bath towel, smaller towel for my hair and a large hand towel in there with lots of room to spare. I only used the scent disc once with some lavender oil but other people might use it more. It's easy to operate and does not take up much space. Some of the styles of these are quite ugly but this one is unimposing. My teens use it too and even warmed up the towels for the dog after her bath. This bit of self care is soooo worth it." — Tree Warden
Before You Go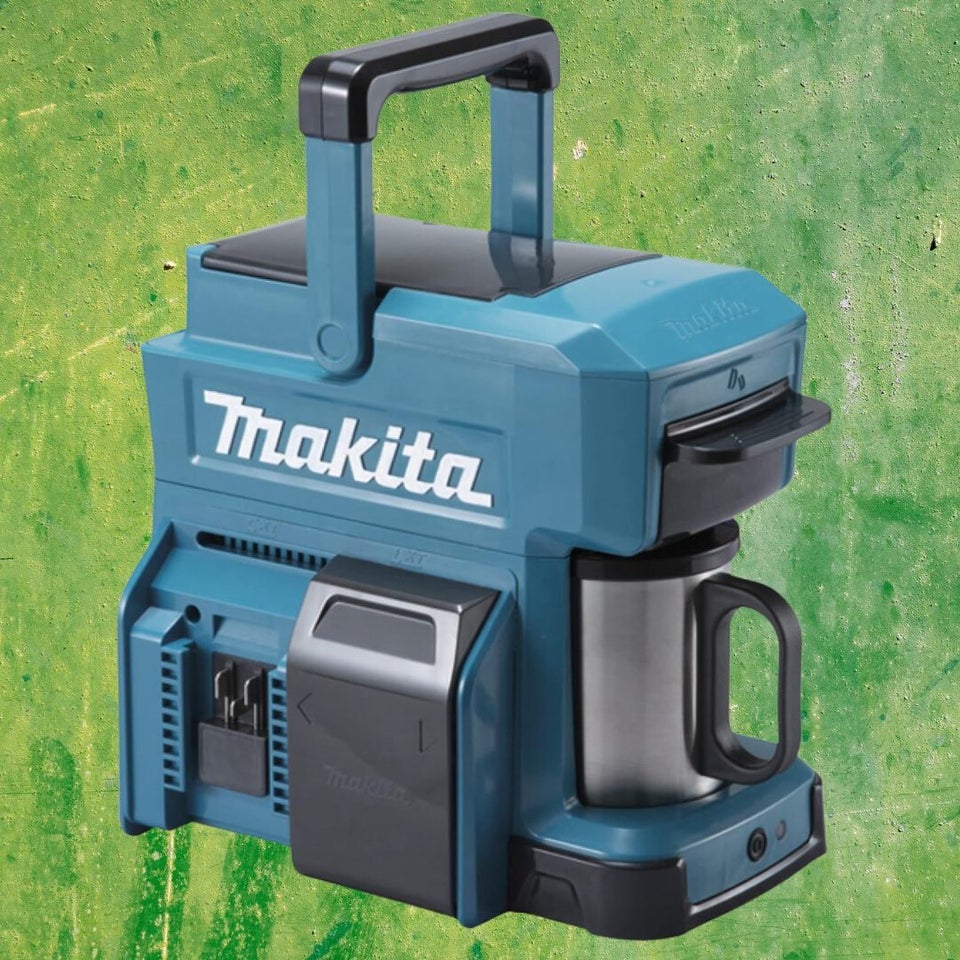 The Gifts That Men Told Us They Actually Want For The Holidays