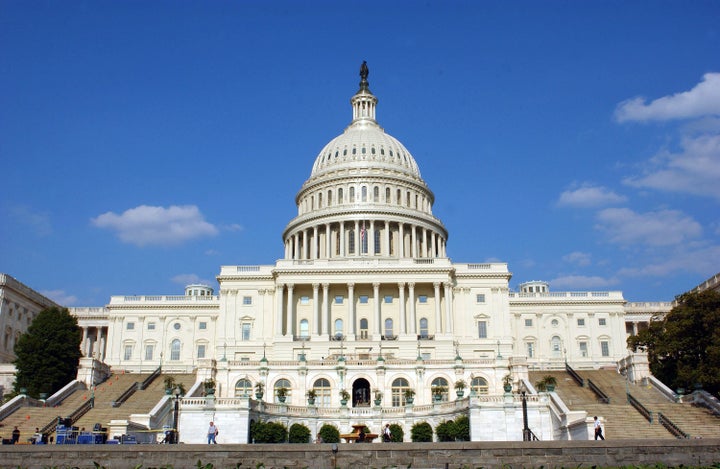 Eighteen months ago, the tiny Alaskan city of Galena faced its demise. The municipal government couldn't make payroll. And rising energy prices and deteriorating facilities -- not to mention winter temperatures dipping below -50 degrees -- threatened its 470 residents.
Then, an unlikely hero emerged: a lobbyist.
Galena, situated in the state's all-but-unpopulated west central region, secured millions of dollars in federal and state funds to save the city from financial ruin and imminent state government stewardship. Kent Dawson, a lobbyist in Alaska, and John Roots, a lobbyist based in Washington, D.C., who previously worked for the late Sen. Ted Stevens (R-Alaska), were integral in securing this money.
"Without the lobbying, the city would have been unincorporated," City Manager Tom Corrigan told OpenSecrets Blog. "Without [Dawson] coming up with solutions, we would have been belly up quite honestly."
The Galena government spent $60,000 on federal lobbying efforts in 2010, representing $127.66 per capita -- the highest rate of any state, county or municipal government in the United States, according to a Center for Responsive Politics analysis of federal lobbying and U.S. Census data. In 2009, Galena spent $40,000. The city's annual budget is about $5 million, according to a municipal document from 2007.
For doling out about one percent of its budget on lobbying, Galena reaped around $1.5 million in capital projects grants "which are being used to repair antiquated utilities when the Air Force abandoned Galena and left us high and dry," Corrigan said.
This means that for every dollar spent on federal lobbying efforts in 2010, Galena scored $25 in return.
In contrast, the Los Angeles city government likewise spent $60,000 on federal lobbying in 2010, which represents 1.5 cents for each of its nearly 3.8 million residents. The city's annual budget, meanwhile, is about $6.7 billion according to its most recent budget report.
In 2010, state, territory, county, parish, borough, city, town and village governments spent more than $77.4 million lobbying the federal government, down from a record high of $83 million in 2009, according to the Center's research.
Much of the lobbying in 2009 focused on the Obama administration's $787 billion stimulus package. Stimulus-related lobbying declined throughout 2010, while issues as diverse as the cities themselves, ranging from appropriation bills to tobacco regulations, were also at the heart of these lobbying efforts.
Local governments spent $27.7 million on lobbying in 1998, a total that has almost tripled over the last 12 years to 2010's $77.4 million total.
Such spending during 2010 averaged to be about $84,000 per government entity, among the 917 non-federal governments that spent any amount of money on lobbying in 2010.
Many lobbyists employed by local and state governments have taken a spin through the revolving door between public service and the private sector, in which government officials become become lobbyists or vice versa.
According to the Center's research, 656 lobbyists employed in 2010 by these local governments have passed through the revolving door, which equates to nearly 62 percent of all lobbyists employed by these local governments.
In 2010, that included 38 former members of Congress, the Center's research indicates.
For example, ex-Rep. Karen Thurman (D-Fla.) lobbied for Miami-Dade County, Fla., and ex-Rep. J.C. Watts (R-Okla.) lobbied on behalf of Fort Smith, Ark. Meanwhile, former Sen. Alfonse D'Amato (R-N.Y.) lobbied for Madison County, N.Y.
But some fiscal watchdogs frown on governments spending local tax dollars to lobby Washington for federal tax dollars.
"One of the biggest secrets is that the biggest beggars are the representatives of local governments," Leslie Paige, vice president of communications for Citizens Against Government Waste, told OpenSecrets Blog. "When people think of pork-barrel spending and earmarks, people think of high-class lobbyists ... but the truth is, it's local governments who lobby for earmarks and government money."
OpenSecrets Blog has previously analyzed the aggressive lobbying efforts of local governments from Puerto Rico to Phoenix, Ariz., and from Pennsylvania to Plaquemines Parish, La.
But does the amount of money spent on lobbying correlate with population?
The answer is a resounding "no."
A 'NECESSARY EVIL' OR WISE INVESTMENT?
Sparsely populated areas of the country are spending the most per capita on lobbying, according to Center research. As such, many of the top per capita spenders on federal lobbying are located in Alaska.
All of the local leaders with whom OpenSecrets Blog spoke described their lobbying expenditures as necessary.
"Hiring lobbyists is a necessary evil," said Joe Bereskin, mayor of Akutan, Alaska.
Akutan -- situated in the distant Aleutian Islands -- spent $100,000 on lobbying in 2010, up from $40,000 in 2005. That 2010 total averages to $97.37 per person, spread among the city's 1,027 residents.
Already during the first three months of this year, it's spent $20,000, according to lobbying disclosure forms filed with Congress.
For some lobbyists representing Alaskan municipalities, there are even honors and awards. One of Galena's lobbyists, for instance, was presented with a plaque from the city for his efforts in securing millions of dollars in government money.
The plaque is now proudly displayed in the office kitchen of Kent Dawson, the state-level lobbyist who helped secure millions for Galena.
"There's not one councilman or woman who would not give kudos [to Dawson]," said Corrigan, the city's manager.
"It was very satisfying," Dawson told OpenSecrets Blog. "They had severe financial difficulty, and I had to come up with a way to resolve it, and the legislature approved it. A lot of these small towns are in large legislative districts, and it's difficult for them to compete, and that's why they hired me."
Henry Mack, mayor of King Cove, Alaska, also praised the little city's lobbying efforts.
He, furthermore, dismissed the notion that federal lobbying is a necessary evil. Rather, he said, it's just necessary.
"We wouldn't have the infrastructure or the quality of life if we weren't there seeking help from our government, and our lobbyists help us do that," Mack said to OpenSecrets Blog.
King Cove, with a population of 938 and located in the Aleutian Islands, spent $60,000 on lobbying in 2010 -- the equivalent of $63.97 per resident.
Lobbyists are "very important," Mack said. "We would never have [harbors, roads or airports] if we weren't able to lobby our congressmen in Washington, D.C., and Juneau."
Sixty or seventy thousand dollars spent that brings a return of $20 million is quite substantial, he added.
As for the price a small-town government must pay for lobbyists' services?
"It's a very, very small price for what we get in return," Corrigan said. "It's a way of obtaining desired results."
The following chart indicates how much money, per capita, taxpayers in select Alaska jurisdictions paid to lobby the federal government:
Carl Shepro, a University of Alaska Anchorage political science professor, attributed the prolific amount spent on federal lobbying to the Alaska state government's inadequacy in providing resources for isolated communities.
"It makes sense that they are approaching the federal government," he told OpenSecrets Blog.
Shepro agreed that many small Alaskan municipalities are all but forced to lobby the federal government for money.
Lobbying the state has been "singularly unsuccessful" because of political and ideological opposition in the Alaska legislature to aiding small communities, he said.
"You hear a lot of comments in the legislature ... that people in those communities should just pack up and leave and move to Anchorage," Shepro said.
The Alaska governor's office and state legislature did not return numerous calls and messages seeking comment.
King Cove and Galena, Alaska, may have successfully curried favor with the federal government. But other local governments haven't always been pleased with the return on their lobbying investments.
The Plaquemines Parish Sheriff's Department in southeastern Louisiana spent $352,000 on federal lobbying in 2010 -- equal to $15.28 for each of its 23,042 residents.
One of its employed lobbyists was ex-Rep. Robert Livingston (R-La.), who served in Congress for 10 terms before retiring in 1999.
In recent years, the small parish, as counties are called in Louisiana, has suffered through two major disasters: Hurricane Katrina, which battered its land, and the Deepwater Horizon oil spill, which fouled its coastal waters.
But federal lobbying has not been very helpful in addressing Plaquemines' needs, Plaquemines Parish Council Member Percy Griffin told OpenSecrets Blog.
"I'm not saying lobbyists are not doing a good job. They are not doing an effective job," he said."Maybe we need to sit down and share some thoughts. At this point, I don't see any strong results."
He said they will likely have to increase their lobbying efforts in the future because the "federal government sometimes [is] dragging its legs"
Madison County in upstate New York had the state's second-highest per capita lobbying expenditures in 2010, behind only the small Catskill Mountains village of Kiryas Joel's $8.72 per capita lobbying.
Madison County spent $280,000 in lobbying in 2010, an average of $3.81 from each of its 73,442 residents. One of their lobbyists was former three-term Sen. D'Amato (R-N.Y.).
County Chairman John Becker attributed the lobbying expenditures to necessity.
"We had to do this. We've been forced to lobby. We don't like doing it. It's a shame we have to do business this way," he said.
According to Becker, the Oneida Indian Nation spent more than $1 million in lobbying, though according to Center research their expenses totaled $490,000 in 2010, still a significant sum of money.
Because of their vast expenditures, the county was forced lobby back, Becker said.
"The Oneida Indian Nation has claimed 380,000 acres of our county, and they are seeking ejectment [sic] of people living on this land," Becker explained. "We have to defend ourselves."
The issues on which the Oneida Indian Nation has reported lobbying include "federal issues regarding acquisition of tribal trust land," according to Center research. An Oneida Indian Nation Representative could not be reached for comment.
"We are under siege," Becker added. "They're in Washington every day lobbying through the back door. It's concerning. We shouldn't have to spend any money."
In an ideal world, Becker said, "we could get into offices of decision-makers and they listen to both sides of story and not who uses the most money."
LIVE BY THE PORK, OR 'DIE BY THE PORK'
Taxpayers ultimately foot the cost when local governments lobby the federal government.
"They've created a very large community of lobbyists," Leslie Paige of Citizens Against Government Waste told OpenSecrets Blog. "These local governments go by the motto 'live by the pork, die by the pork.'"
Mattie Corrao, government affairs manager at Americans for Tax Reform, told OpenSecrets Blog the tens of millions of dollars spent on lobbying by these government entities is "a commentary on the envy on the local lawmakers who believe they are not getting their fair share."
Carrao characterized the nation's governments-lobbying-governments trend as "worrisome."
"It means the taxpayer is going to be hit twice," she said. "That's extraordinarily problematic."
Having taxpayer money fund these lobbying efforts is an unpopular route among some residents.
Vincent Wilhelm of Jacksonville, Fla., decided to take action in order to address his concerns.
"We're pretty unhappy about it," Wilhelm, who is president of the Concerned Taxpayers of Duval County, told OpenSecrets Blog. "[The local government is] using taxpayer money to lobby against the interest of taxpayers."
Wilhelm characterized such spending as "disconcerting," primarily because taxpayers do not have a choice as to where their money is being spent.
"Individuals should have a choice to what spend their money on, or at least what lobby to spend on," he said.
Jacksonville and Jacksonville Beach, Fla., (both in Duval County) spent a combined $290,000 in lobbying in 2010, up from $260,000 in 2005. This represents about 26 cents per resident in 2010.
Despite some opposition, it is unlikely that local government lobbying is unlikely to go extinct anytime soon.
That holds particularly true in Alaska, where the payoff from many cities' lobbying efforts continue to easily outpace the initial cost.
"We have a responsibility to every taxpayer every citizen," Corrigan, the city manager of Galena, Alaska, told OpenSecrets Blog. "We're amazed that people would ever question such a very small amount for these results."
Center for Responsive Politics researchers Matthias Jaime and Sarah Bryner contributed to this report.
Calling all HuffPost superfans!
Sign up for membership to become a founding member and help shape HuffPost's next chapter