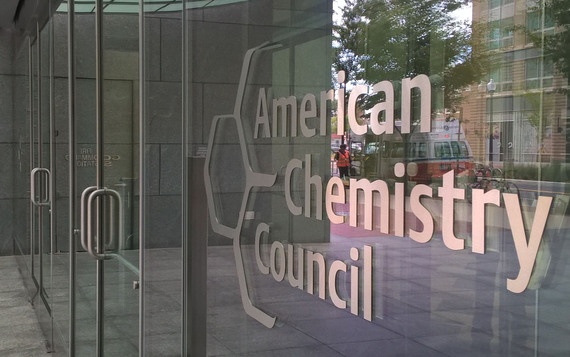 Lumber Liquidators, North America's largest hardwood flooring retailer, took a major hit earlier this year when CBS's 60 Minutes reported that the company was selling Chinese-made laminate flooring containing dangerous amounts of the carcinogen formaldehyde.
A day after the broadcast, the company punched back, insisting that its laminate flooring is "completely safe to use as intended" and that the news program's tests were flawed. "We stand by every plank of wood and laminate we sell all around the country," the company declared.
Despite those assurances, Lumber Liquidators pulled the suspect flooring off the market and provided thousands of customers with home air-quality test kits. But even that wasn't enough to stanch the bleeding. Sales plummeted, its stock tanked, several top company officials resigned, and irate homeowners filed at least 135 lawsuits. Meanwhile, the Consumer Product Safety Commission is investigating the case and the Justice Department is expected to file criminal charges.
Largely lost in the coverage of Lumber Liquidators' debacle, however, is a bigger issue: Why are there no federal restrictions on formaldehyde emissions in the home considering it was first recognized as a health threat some 30 years ago?
According to a recent Union of Concerned Scientists (UCS) report, "Bad Chemistry," it's the same reason why the endocrine disruptor bisphenol A (BPA) is still in food containers, toxic flame retardants are still in furniture, and tens of thousands of untested, unregulated chemicals are currently in commercial use: the undue influence of the U.S. chemical industry and its premier trade association, the American Chemistry Council (ACC).
Founded more than 140 years ago as the Manufacturing Chemists' Association, the ACC is now an operation with a $100 million annual budget representing the interests of 155 corporate members, including chemical companies Dow, DuPont and Olin; pharmaceutical firms Bayer, Eli Lilly and Merck; and petrochemical conglomerates BP, ExxonMobil and Shell. Over the years, the organization has successfully delayed, weakened and blocked science-based health, environmental and workplace protections at the state, national and even international levels.
For example, the ACC has lobbied against establishing federal rules on silica dust exposure and disclosing the chemicals used in hydraulic fracturing. It has been instrumental in limiting community access to information about local chemical plants. And it is spearheading an industry campaign to undermine the first-ever federal standards for formaldehyde emissions from furniture, flooring and other common items found in U.S. homes.
"Companies shouldn't be allowed to get away with hiding behind their trade associations to influence the political process without accountability," says Gretchen Goldman, a UCS analyst and lead author of "Bad Chemistry." "This is the same playbook the tobacco industry and oil companies have used to undermine science. People and communities suffer when chemical companies can buy industry-friendly policies."
The Long Road to Federal Protection
Scientists have long been aware of the short-term health effects of formaldehyde, which include nausea, headaches, and irritation of the skin, eyes, nose and throat. It can also exacerbate asthma, especially in children. These kinds of exposure often occur in the home, mainly from the glue in composite wood (which includes particle board, plywood and laminated veneer), cigarette smoke, and unvented kerosene heaters and gas or wood-burning stoves.
Prolonged exposure in the workplace is even more problematic. In 1980, laboratory studies found formaldehyde can cause nasal cancer in rats. Since then, epidemiological studies of U.S. workers routinely exposed to the chemical found they are at greater risk of contracting leukemia, particularly myeloid leukemia, and nasopharyngeal cancer. In 2011, the Department of Health and Human Services' National Toxicology Program listed the chemical as a known human carcinogen, and just this year it was linked to amyotrophic lateral sclerosis, or Lou Gehrig's disease.
Formaldehyde was one of more than 62,000 chemicals already in commercial use at the time Congress passed the Toxic Substances Control Act in 1976 and therefore "grandfathered" from the law's provisions -- meaning the chemical could continue to be used without testing to demonstrate its safety. That doesn't mean it can't be regulated, however, and federal emissions standards for workplace exposure have been on the books for some time. In 1987, the Occupational Safety and Health Administration slashed the federal limit for an eight-hour workday formaldehyde exposure by two-thirds, from 3 parts per million (ppm) to 1 ppm. In 1992, the agency reduced it another 25 percent, to 0.75 ppm.
By contrast, despite mounting scientific evidence of the risks posed by formaldehyde, regulation of home exposure has been stalled for years.
California first declared formaldehyde a toxic air contaminant back in 1992, but the issue didn't get much traction until 2005, when the cheaply constructed emergency trailers housing thousands of Hurricane Katrina refugees were found to have unsafe levels of the chemical, resulting in respiratory problems, burning eyes and other ailments. Front-page stories about these "toxic trailers" prompted public health advocates to ask the Environmental Protection Agency (EPA) to establish limits on formaldehyde in building materials and furniture used in homes.
California responded first, placing limits on emissions from composite wood products that went into effect at the beginning of 2009. A year later, Congress passed legislation based on California's standard. Five years have passed since then, however, and the EPA has yet to issue a federal standard.
What's holding it up? The ACC and a handful of other trade groups and companies are furiously lobbying their friends in Congress to weaken the standard.
According to "Bad Chemistry," the ACC is central to the industry's effort to undermine the formaldehyde standard, leading a loose coalition that includes furniture makers, the Chinese government, and lawmakers from states with significant furniture manufacturing.
The ACC website emphasizes the chemical's "invaluable role" and overstates the effectiveness of voluntary standards. The trade group also distorts the scientific evidence about formaldehyde by falsely claiming that indoor exposure is too low to be harmful and questioning the science linking the chemical to asthma and cancer.
But the ACC has been doing a lot more than just posting disinformation on the Internet. Along with Koch Industries -- owner of Georgia-Pacific, one of the largest U.S. formaldehyde and plywood manufacturers -- it has been currying favor on Capitol Hill with large sums of lobbying and campaign cash.
From 2010 through 2014, the ACC spent more than $51 million to lobby members of Congress and the Obama administration. Over that same period, it contributed $1.46 million to federal campaigns. And during the 2014 election cycle alone, it spent $1.8 million on more than 6,000 political ads.
Two beneficiaries of the formaldehyde lobby's largesse are Sens. James Inhofe of Oklahoma and David Vitter of Louisiana, who both have played a key role in slowing the EPA's efforts. As far back as 2004, for example, Inhofe pushed the agency to delay an assessment of formaldehyde's health risks. When the agency finally released its findings in 2009, Vitter further delayed action by holding up the appointment of an EPA research and development director and demanding that then-EPA Administrator Lisa Jackson agree to have the National Academy of Sciences review the agency's assessment. Vitter's efforts to hold up progress have resulted in two academy reports, both of which confirmed what was already known: Formaldehyde is a human carcinogen.
Putting Public Safety First
The saga of the formaldehyde standard is not over, and there likely will be more industry-sponsored efforts to weaken it further. But, as noted above, formaldehyde is just one of more than 62,000 chemicals whose use is grandfathered by the Toxic Substances Control Act (TSCA), and more than a few have been linked to serious health problems. So the overarching question is whether Congress will update the law in a way that will enable the EPA to protect the public from harmful chemicals.
Congress has been deliberating how to reform TSCA since 2008, and there are bills currently in play in both the House and Senate. Whether either bill ultimately strengthens TSCA remains to be seen. The fact that the ACC's annual lobbying budget has jumped 300 percent over the last six years suggests that the trade group sees TSCA as a critical issue and is applying its money and muscle to influence lawmakers.

Outside of the ACC and its allies, most would agree we need chemical policies that protect public health and safety, not industry profits. But how do we get there? An important first step is to hold chemical companies and the ACC accountable for their efforts to influence decision-makers and undermine science. The public has a right to know about potentially harmful chemicals in products as well as who is influencing its elected officials and regulators.
"We have to base public health policy on the best available science and not the priorities of chemical manufacturers," Goldman says. "And that means getting safer chemical alternatives into our products. Our elected officials need to step up and put their constituents first -- not their campaign contributors."
Elliott Negin is a senior writer at the Union of Concerned Scientists. This article originally ran in the fall issue of Catalyst, UCS's quarterly magazine. Photograph of American Chemistry Council headquarters by UCS media intern DeAntre Bryant.
Related
Popular in the Community