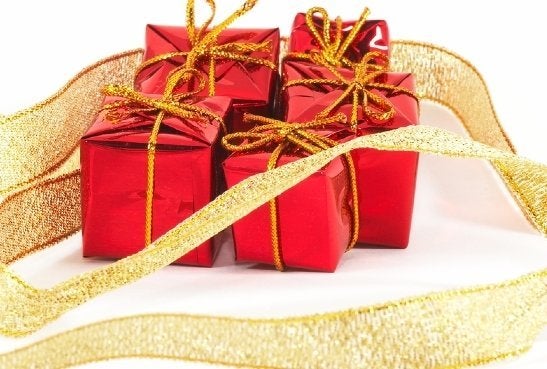 Michigan-based Ecology Center published a startling report last week indicating that one in three toys is toxic. Yes, that's right--there is bound to be at least one toy in your secret holiday stash that is toxic. And believe it or not, 20% of the toys purchased for the study contained lead and 3.5% actually exceeded the federal recall limit of 600 parts-per-million of lead...even after the big scare last year.
The Toy Industry Association believes that the report is misleading, and said in its statement, "The truth is toys are a highly regulated industry that has been subject to even more intense scrutiny--from industry, retailers, government and consumer organizations--in the past 18 months. TIA members are always working hard to ensure that toys sold in the U.S. meet or exceed all safety standards--so consumers can be confident in the safety of toys."
Does this make you feel any better? Well it shouldn't. Just because an industry is regulated does not mean that consumers should feel confident, and, unfortunately, we have learned this many times over. Case in point: the recent discovery of Melamine in U.S.-distributed baby formula. The fact that the study found a U.S. manufactured toy with 190,943 ppm of lead--300 times more than the recall limit--should scare us all. And thanks to repeated budget cuts we cannot rely on protection from the Consumers Products Safety Commission; the total staff has been cut in half since the early 1970s. Even scarier is that a U.S. Senate hearing in 2007 revealed that the CSPC had precisely one person to analyze lead in toys. One person to cover all those toys! Heck, even Santa has an army of elves.
So why should we be concerned about exposing our children to lead? Because lead cripples the normal development of the brain and nervous system. Even low levels of lead can decrease IQ, cause reading and learning disabilities, reduce attention span, and result in behavioral problems. These risks totally outweigh 15 minutes of fun for my kids.
So when you are out shopping for toys this holiday season, be sure to purchase from trusted manufacturers that go above and beyond regulations. There are many producers of green and safe toys today...check out some of my favorites in my book, Green Goes With Everything or go to HealthyToys.org. Believe me, it's worth it.

REAL LIFE. REAL NEWS. REAL VOICES.
Help us tell more of the stories that matter from voices that too often remain unheard.