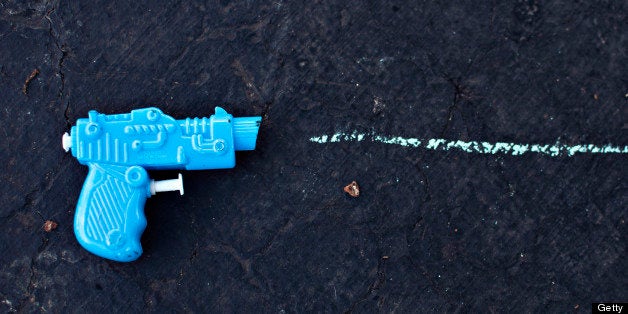 The number one lesson when it comes to gun safety is that a gun is not a toy.
However, there are some cases where guns are, in fact, toys, and one California elementary school is doing its best to keep those toy guns out of the hands of kids.
On Saturday, Strobridge Elementary School in Hayward is holding a toy gun exchange program where students can trade in their toy guns in for books and the chance to win a new bicycle.
"Playing with toys guns, saying 'I'm going to shoot you,' desensitizes them, so as they get older, it's easier for them to use a real gun," Strobridge Principal Charles Hill told the San Jose Mercury News.
"Some of the guns I've confiscated, if they're stuck down in a waistband, the average person would think it's a real gun," he continued. "I could easily see one of our sixth-graders wanting to fake out someone at a 7-Eleven by walking in there [with a toy gun]. They would think it's funny, but it could turn into tragedy."
This effort is modeled off of gun buyback programs where actual firearms can be traded in for cash, which have become increasingly common in the wake of last year's tragic Sandy Hook shooting. Late last year, the cities of San Francisco and Oakland teamed up to for a gun buyback program that netted hundreds of weapons.
While a missile launcher was turned in during a Seattle gun buyback program in January, the only missiles that are likely going to be involved in this weekend's efforts will be made by Nerf.
Before You Go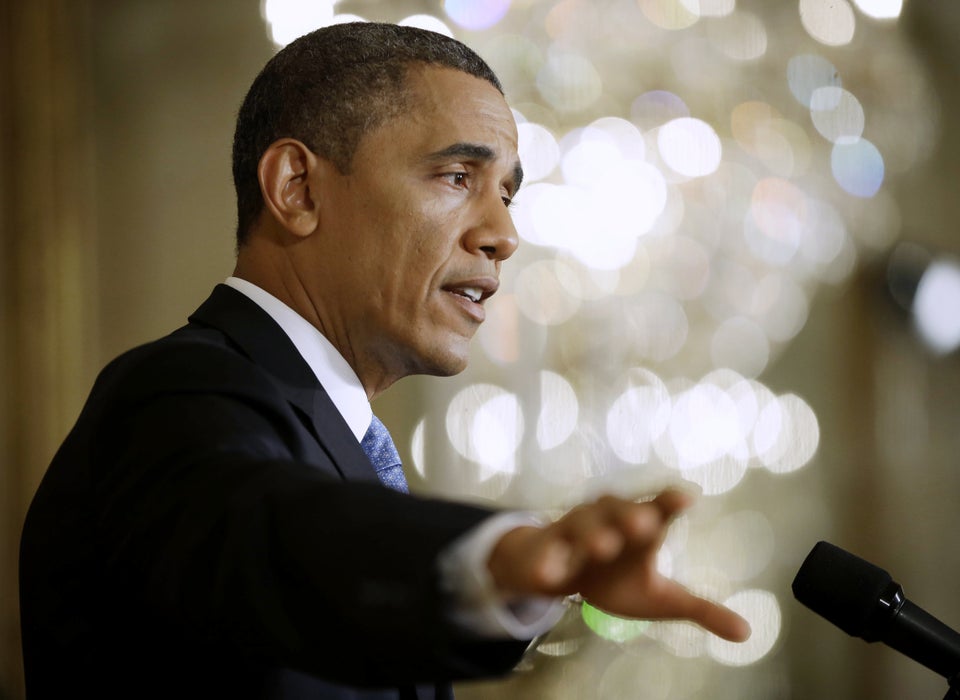 Obama's Executive Actions On Gun Violence
Popular in the Community