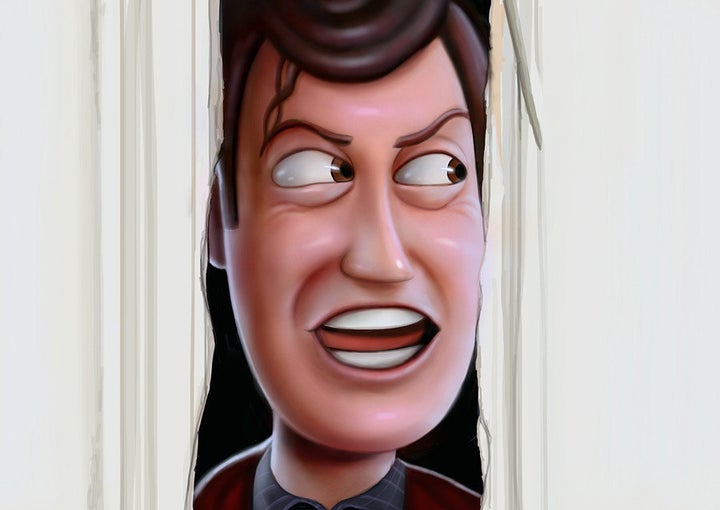 It is incredibly creepy when childhood artifacts are put into a darker, more adult context. We can't imagine anything scarier than Stanley Kubrick's "The Shining," with ol' Jack's downward spiral into madness, tsunamis of blood and those annoying twins -- it doesn't get more adult than that. So you can imagine our uneasy delight when we came across the work of Kyle Lambert.
Being a huge fan of animation and cinema, Lambert started following "Toy Story 3" Director Lee Unkrich on Twitter. The UK-based concept artist soon discovered Unkrich's love of all things Kubrick and especially "The Shining," which inspired Unkrich to become a filmmaker.
Soon, the gears in Lambert's head began turning with an idea so depraved that you will never be able to watch "Toy Story" or "The Shining" the same way ever again. Ladies and gentlemen, we present "Toy Shining."
The passion project took two months of Lambert's spare time to complete, but "Toy Shining" will have you laughing, crying and shaking in your sheriff boots. As luck would have it, Lambert was actually invited to Pixar Studios towards the end of the project, making it the perfect opportunity to present Unkrich with a poster version of the storyboard for "Toy Shining." At least there's one happy ending somewhere in this story.
What do you think readers? Deranged or hilarious?
Click through "Toy Shining" below and let us know what you think in the comments!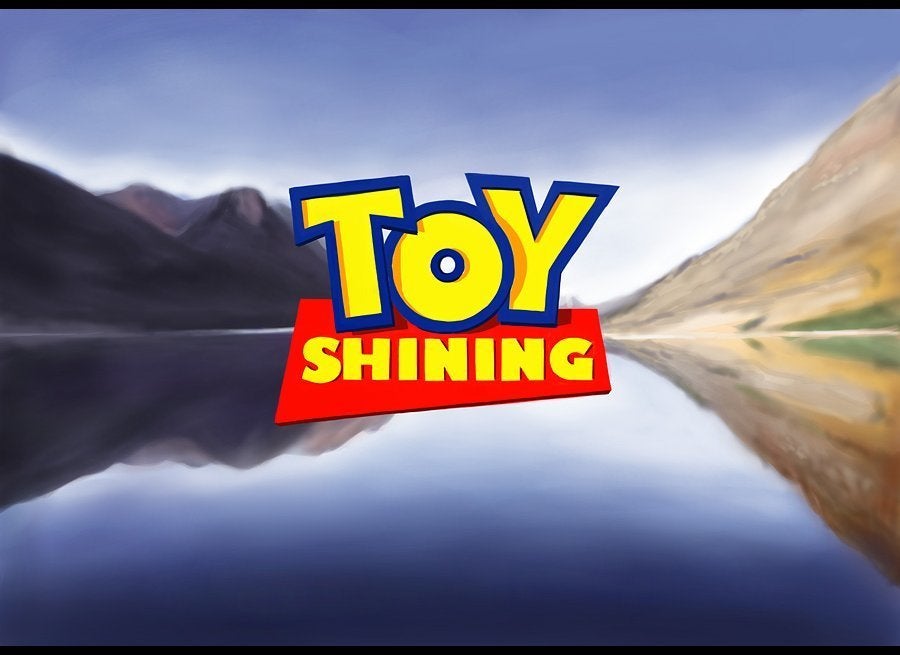 Kyle Lambert - "Toy Shining"
Related
Popular in the Community