A poster for the new "Toy Story" special was just released, and it will definitely blow your mind. From the look of it, "Toy Story That Time Forgot" will be part "Toy Story," part "Jurassic Park" and 100 percent awesome.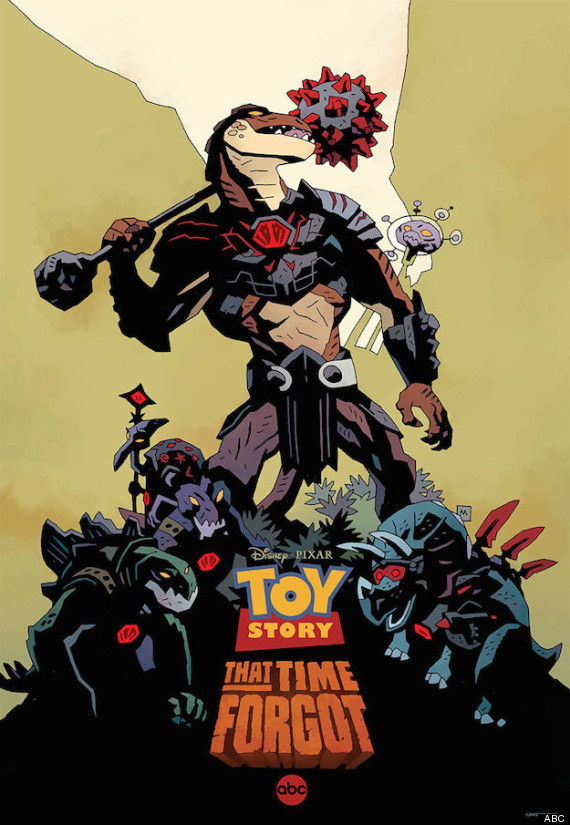 The new half-hour program is coming on the heels of the "Toy Story of Terror" special, which aired last year. The new special will feature many of the original cast from the franchise, including Tom Hanks as Woody and Tim Allen as Buzz Lightyear, while "Grey's Anatomy" star Kevin McKidd will play newcomer/possible troublemaker Reptillus Maximus, reports Entertainment Weekly.
The poster was revealed at San Diego Comic-Con, according to Mic.
"Toy Story That Time Forgot" is expected to air this December on ABC.
BEFORE YOU GO