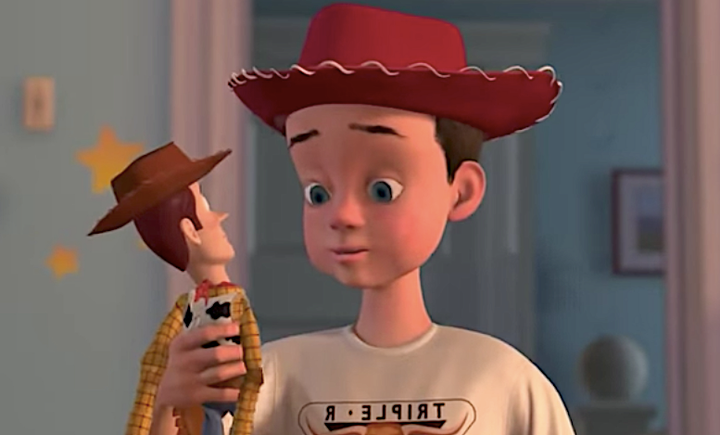 According to Carlin's interview, which went viral this week, Mozart said Ranft had revealed to him over lunch why the dad of main character Andy was suspiciously absent from the film. Mozart told HuffPost he had met Ranft through his work in toy design. Their conversation about Andy's backstory took place over a decade ago, he said, before Ranft died in 2005.
The video of Mozart and Carlin eventually caught the attention of Andrew Stanton, who was on the writing staff with Ranft for the first two "Toy Story" films.
Stanton on Saturday rebutted Mozart's claim that Ranft had a secret backstory by tweeting a link to a news article about Mozart's interview and calling it, "Complete and utter fake news." He included the hashtag #Iwasthere.
However, Stanton's tweet did not specify what was fake about the interview and representatives for Stanton and Pixar did not immediately return HuffPost's request for clarification.
Ranft's story, as Mozart recalled to Carlin, goes like this: Andy's father is also named Andy. He was the original owner of the Woody doll. As a kid, Andy Sr. was poor, bullied and a huge fan of the TV show "Woody's Roundup." He was also the only kid in the world who had Woody, which he received after writing a letter to a cereal company, because the doll was the sole prototype of a marketing gimmick that had been cut short after Woody's TV show was canceled. (This theory would explain why Woody was considered so rare in the sequel.)
Then, Andy Sr. contracted polio and nearly all of his toys ― except for Woody, Slinky and Mr. Potato Head ― were burned as a result. He eventually recovered from the disease, grew up, got married and had a son whom he named after himself. Later in life, Andy Sr. was diagnosed with a fatal case of post-polio syndrome. On his deathbed, Andy Sr. asked his son to retrieve a chest from the attic. By the time Andy Jr. returned with the chest, his father had already died.
Andy Jr. opened the chest with a key left to him by his father after the funeral. Inside was Mr. Potato Head, Slinky and, of course, Woody.
Despite Stanton's denial, Mozart stands by the retelling of his conversation with Ranft.
"It's not a theory," Mozart told HuffPost. "The story was told to me by Joe Ranft about 12 to 14 years ago over lunch."
Mozart said Ranft was so animated and passionate when detailing Andy's dad's life that he believed the Pixar writer had created the storyline, at least in his head, for a good deal of time.
When asked if he was upset by Stanton's tweet, Mozart said no, adding that Stanton "never said [Ranft's story for Andy's dad] was a lie."
And while Ranft is unfortunately unable to back up Mozart's claim, one thing is certain: That backstory for Andy is truly heartbreaking.
Watch Carlin's full video with Mozart below.
Before You Go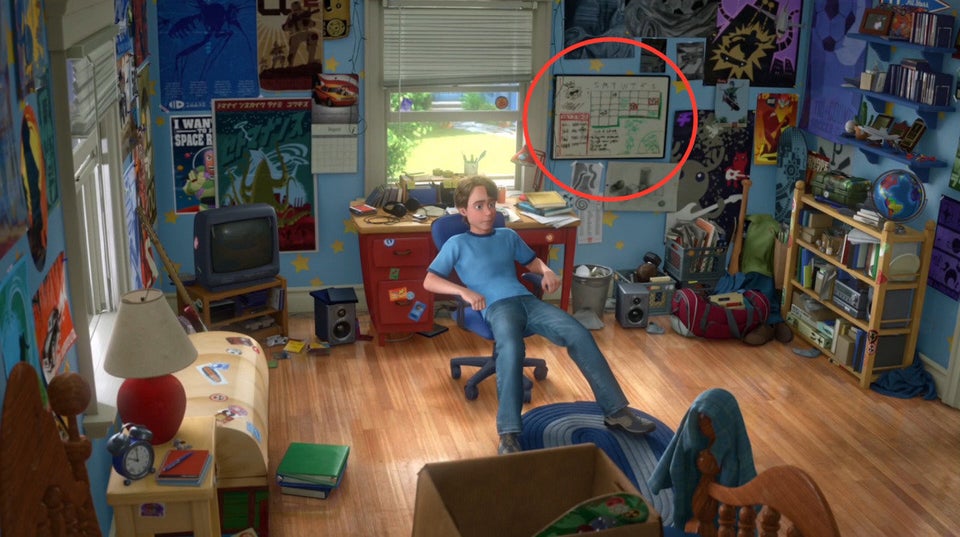 Toy Story Room
Popular in the Community