The decision comes more than a month after EPA Administrator Scott Pruitt announced in an off-the-cuff remark that he planned to hire Toyota to evaluate the agency's internal practices and recommend some of the Japanese auto giant's strategies to speed up reviews.
"We were always just in talks anyway, so it was not a done deal," Karen Nielsen, a Toyota spokeswoman, told HuffPost by phone. "We were just looking into working with them, but that was never a promised thing."
That isn't how Pruitt made it sound when, at a Dec. 7 hearing before the House Energy and Commerce Committee, he told lawmakers: "We are actually partnering with Toyota to begin a lean process at the agency to evaluate management practices." The statement came in response to a question from Rep. John Shimkus (R-Ill.) about how the agency assessed its workload and determined how many people were necessary to meet its goals.
The announcement drew swift criticism from former EPA officials and environmentalists who told HuffPost at the time that the partnership represented "a clear conflict of interest." The EPA directly regulates Toyota, and the automaker has lobbied aggressively to weaken Obama-era fuel economy standards.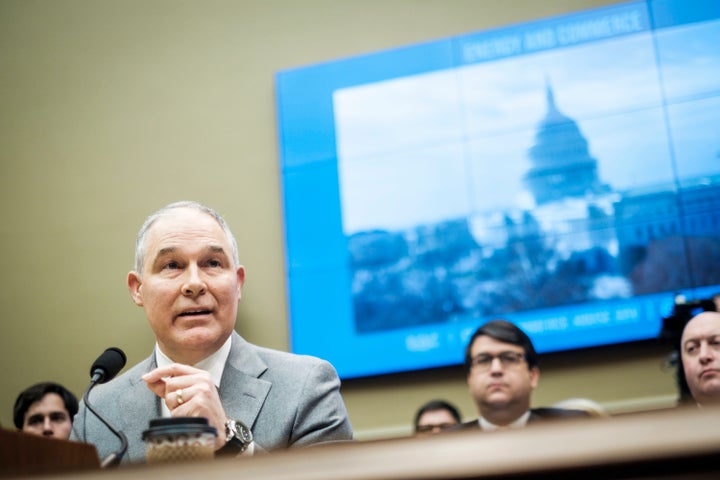 On Dec. 13, the Environmental Working Group sent a letter to Toyota North America CEO James Lentz, recommending he abandon talks with the EPA or risk damaging the company's reputation.
"We urge you to immediately and unambiguously announce Toyota's rejection of any management partnership with EPA and Administrator Scott Pruitt," EWG President Ken Cook wrote in the letter. "To do otherwise risks irreparable harm to Toyota's brand and reputation in the American marketplace."
Five days later, EPA operations chief Henry Darwin dismissed ethical concerns about the partnership.
"It's not about policy. It's not about specific decisions," Darwin said in an interview with Bloomberg. It's "about the process that we use in order to basically eliminate waste and maximize customer value."
During his 20 years working in Arizona, Darwin said he implemented parts of "The Toyota Way" ― a set of "lean manufacturing" strategies to avoid defects and shorten supply-line delays ― at the state's Department of Environmental Quality and for Gov. Doug Ducey (R).
"Even the appearance of helping Mr. Pruitt dismantle public health and environmental protections at EPA would be a public relations nightmare for Toyota, and it seems the company agrees."
Toyota proselytizes the Toyota Way by consulting for hospitals and nonprofits through a nonprofit affiliate called the Toyota Production System Support Center.
But Pruitt's aggressive rollback of pollution rules at the behest of companies the EPA regulates has raised concerns even among Republican former administrators. The timing of his Toyota announcement in particular fueled the backlash.
In October, the EPA began working to repeal rules limiting emissions from truck components ― the same year vehicle emissions became the top source of greenhouse gas pollution in the country. Pruitt's announcement in December came one day after a former Volkswagen executive was sentenced to seven years in prison for his role in the emissions cheating scandal the EPA investigated in 2015.
Nielsen declined to comment on whether pressure from EWG factored into Toyota's decision on working with the EPA. In a statement to HuffPost, the EPA said: "We continue to have collaborations with Toyota to better improve Agency outcomes."
On Jan. 9, Christopher Reynolds, Toyota's executive vice president for corporate resources, sent EWG a letter defending the EPA talks, but informing the group that the company had "no definitive plans to move forward with a project." EWG shared the letter with HuffPost.
"Even the appearance of helping Mr. Pruitt dismantle public health and environmental protections at EPA would be a public relations nightmare for Toyota, and it seems the company agrees," Cook said in a Wednesday morning statement to HuffPost. "It would be wise for any corporation that cares about its brand and marketshare among environmentally-conscious consumers to steer clear of the Trump administration. They're bad for business."
This article was updated with a statement from the EPA.
Before You Go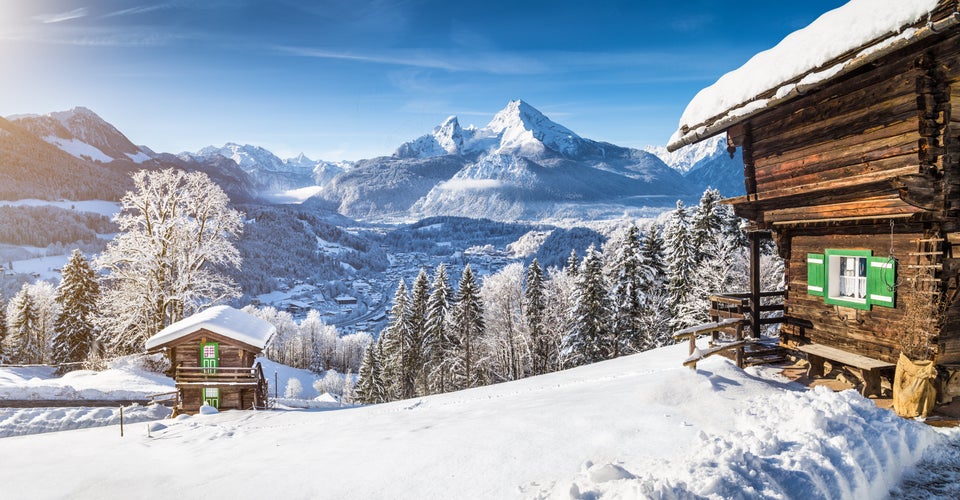 4 Surprising Places At Risk From Climate Change
Popular in the Community