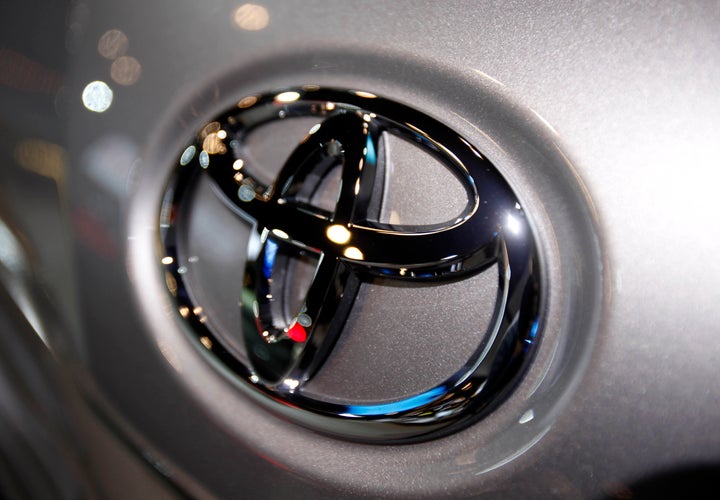 TOKYO (By Chang-Ran Kim) - Toyota Motor Corp will rely more on emerging markets for sales and launch about 10 new hybrid models under a long-term strategy aimed at nearly doubling profits before 2015, its president said on Wednesday.
The world's largest car maker, trying to move on from a massive global recall of vehicles a year ago, will cut its board to 11 members by June from the current 27 to speed up decision making as part of the blueprint.
Outlining his "Global Vision," Toyota President Akio Toyoda said the company would also eliminate one layer of management, while giving each geographic region a bigger role to bring the automaker closer to its customers after a recall of nearly 20 million cars since 2009 damaged Toyota's once-impeccable image for quality.
"From now, we aim to build a strong base for generating profits....so that even under tough conditions with the dollar averaging 85 yen and sales of 7.5 million units, we can book an operating margin of 5 percent and an operating profit of about 1 trillion yen," Toyoda said.
"This means that even if we are hit with a major economic downturn again and sales fall about 20 percent, we will still be able to post profits. This is the bottom line of our sustainable growth plan."
Throughout the news conference, packed with hundreds of reporters, Toyoda repeatedly stressed he did not want to fixate on numerical targets or estimates.
Toyota said it would aim for an operating profit of 1 trillion yen ($12 billion) and a profit margin of 5 percent "as soon as possible" before 2015 assuming parent-only vehicle sales of 7.5 million units and a dollar of 85 yen. That compares with Toyota's forecast for a profit of 550 billion yen and margin of 2.9 percent in the financial year ending this month.
"Investors are looking for a slightly more specific plan," said Yoshihiro Okumura, general manager at Chibagin Asset Management, noting the lack of a target date for the profit and margin.
"With the intense competition in global markets against the likes of Hyundai Motor and Volkswagen, it's not clear what Toyota's specific strategy is for staying ahead," Okumura said, adding he expected the announcement to have little impact on Toyota's shares.
Toyota has struggled to improve its profit margins, which are weaker than those of Japan's No. 2 Nissan Motor Co and third-ranked Honda Motor Co. Toyota stayed ahead of General Motors Co as the world's biggest automaker but by a thinner margin last year.
Executives have said that under Toyoda's leadership, the company has veered away from market share targets that used to be a major driver for growth during its boom years in the past decade.
While many, including Toyoda, blamed the rapid, unchecked growth as part of the problem behind the recalls, mostly for unintended acceleration, the chief executive is caught between his drive to focus more on customers -- even if that means slowing down vehicle development -- and shareholders' desire for profit growth and returns.
EMERGING MARKETS, HYBRID CARS
The grandson of Toyota's founder said the company's growth will be based on two pillars, emerging markets and eco-friendly cars. Sales outside mature markets would make up half of Toyota's sales by 2015 from 40 percent, he added.
Having dominated the hybrid field for over a decade with the iconic Prius, Toyota said it will launch about 10 more hybrid models by 2015, adding to the 14 hybrids it currently has.
"It shows Toyota is staking its betsin the next 5-10 years that hybrids are going to be the key to market share," said Stuart Pearson, analyst at Morgan Stanley in London.
"I'm sure Toyota will keep their lead in hybrids in the near-term, in terms of volume at least."
While Toyota may be the hybrid leader for now, other carmakers are teaming up and investing in new technologies. Earlier this month, BMW and PSA Peugeot Citroen -- Europe's second-biggest carmaker -- said they would invest 100 million euros in a hybrid technology joint venture, with technology set to equip BMW, Peugeot and Citroen models from 2014.
Although Toyota's loss-making, export-dependent Japanese operations remain a major drag because of the strong yen, its shares have outperformed recently as some analysts expect profitability to improve with the adoption of efficient manufacturing technologies and further cost cuts.
Last month, France's Renault set out a new strategic plan, pledging to tackle key emerging markets including Brazil and Russia, expand its model line-up, and double its operating margin in 2013.
Toyoda expects the group's global sales, including minivehicle unit Daihatsu Motor and truck unit Hino Motors, to rise to 10 million in 2015 from 8.4 million in 2010.
Toyota shares have risen 13 percent over the past three months, outperforming its rivals. The shares closed up 0.4 percent ahead of the announcement, roughly in line with the broader market.
"It looks like it is finally catching up with Nissan and Honda in recovering (profitability) and I think that is being reflected in the share price," said Makoto Kikuchi, chief executive of Myojo Asset Management Japan.
"It's clear that Toyota's biggest mistake was to add too much production and the question (now) is how Toyoda is going to tackle that," he added.
(Additional reporting by Tim Kelly, Taiga Uranaka and Daiki Iga in Tokyo, Helen Massy-Beresford in PARIS and Ploy Ten Kate in BANGKOK, Editing by Nathan Layne, Edmund Klamann and Anshuman Daga)
REAL LIFE. REAL NEWS. REAL VOICES.
Help us tell more of the stories that matter from voices that too often remain unheard.