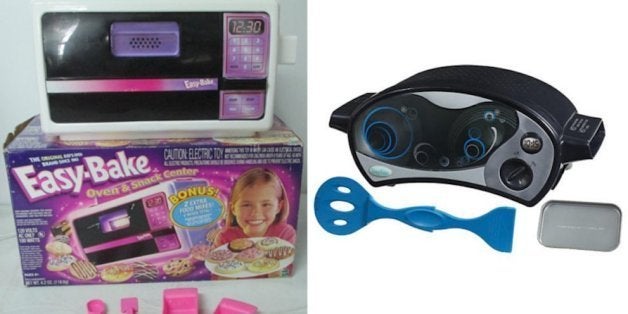 Just when you thought you'd left your childhood behind, it comes roaring back like a herd of Treasure Trolls and My Little Ponies. Enter this season's trending toys, which are sure to bring an overwhelming rush of childhood flashbacks.
So many things in our lives come full circle, like fashion, food and music. And now that we're adults with children of our own, it's pretty amazing to see some of our favorite toys from childhood sneaking their way onto our kids' holiday wish lists. To help with your parenting homework, we've partnered with eBay to bring you this list of eight toys from your childhood your kids will be begging for this holiday season.
1. Treasure Troll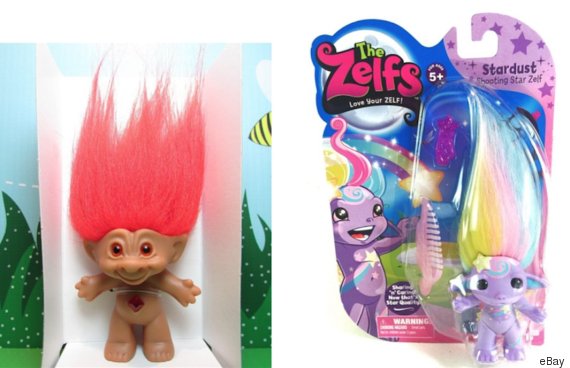 Images: eBay/eBay
Who can forget these adorably creepy little guys? You'd spin them between your hands, sending their hair to gravity-defying levels. Zelfs took everything you loved about your classic Treasure Trolls and made them taller, brighter and more wide-eyed.
2. Easy-Bake Oven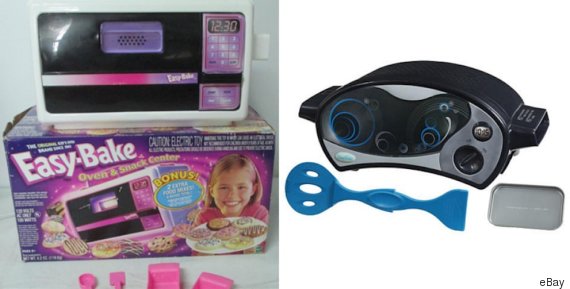 Images: eBay/eBay
While the Easy-Bake Ovens from our childhoods were definitely gendered in their pink and purple models, today's versions aim to be way more gender inclusive with their black and silver designs.
3. Legos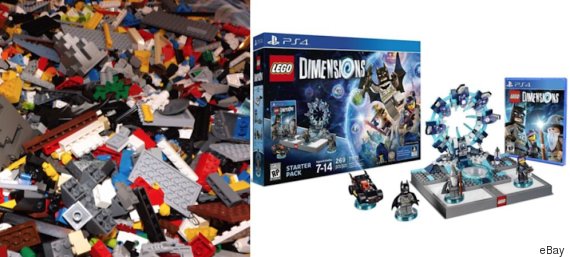 Images: eBay/eBay
Honestly, will Legos ever really go out of style? Probably not. And, while old-school Legos are still incredibly popular, there are plenty of modern takes on these classics. Lego Dimensions brings your child's creations and characters to life through little more than the click of a button (and will save your feet from the trauma that is stepping on one).
4. 'Star Wars' Robots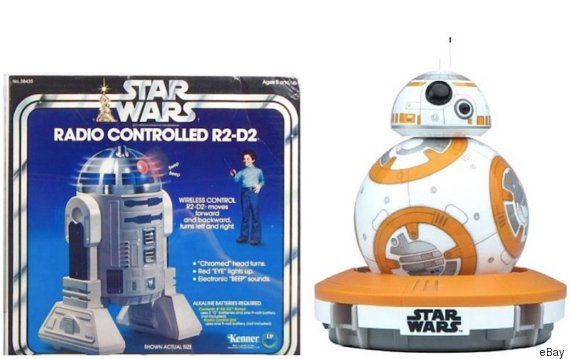 Images: eBay/eBay
Obviously, "Star Wars" toys are among the most iconic classics to make a comeback this holiday season. But your childhood R2-D2 robot? Cool as he was back in the day, his latest successor is a more legitimately high-tech. Though the original also moved forward, backward and side-to-side, today's version can carry out over 1,000 actions, includes voice-activated responses and projects images of Leia. And don't forget about the newest droid to the "Star Wars" family, BB-8!
5. Barbie Dream House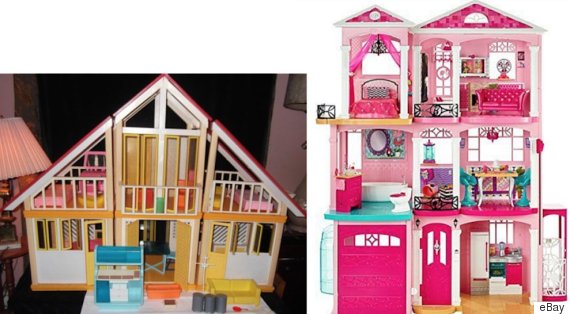 Images: eBay/eBay
Barbie must have an amazing interior designer, because every few years her dream home undergoes an insane upgrade. From the A-frame design of the '70s to the pastel version -- complete with an elevator and all -- of the '90s, Barbie's place has always remained ahead of the curve. Today's version stands a whopping three floors tall, with seven rooms and a working elevator. Dream house, indeed!
6. Dinosaur Action Figures



Images: eBay/eBay
While the classic "Jurassic Park" toys of our childhood were pretty amazing -- like the Tyrannosaurus rex with removable "wound" and the screeching Velociraptor -- today's "Jurassic World" equivalents can't be outdone, with features like color-changing skin and eyes.
7. My Little Pony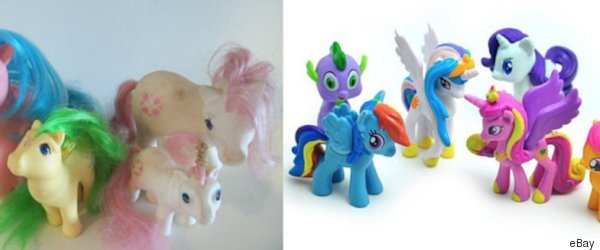 Images: eBay/eBay
Admit it: you had My Little Pony as a kid. And though the classics will always hold a special place in our heart, today's toys are pretty amazing: think endless add-ons and newer characters, like Apple Strudel, Apple Munchies and Apple Rose.
OK, so this is currently pure speculation, but hear us out. With the all-new "Ghostbusters" due out in the summer, rumors are swirling that we can expect some gender-neutral toys and costumes on store shelves very soon. Though the classics are, well, classic, we're thrilled with the idea of some gender-neutral options down the road.
Turn up the fun this holiday with gifts for children of all ages on eBay. With up to 60 percent off everything from top brands to the hard-to-find, this year let them Wish Bigger.