Flying cars, talking robots, and hover boards: Years ago, we could only picture these things in futuristic cartoons such as The Jetsons. But, guess what? We are living in the future and not only is the tech of tomorrow already here, it's also making its way into our toys!
Toys are becoming more innovative and cutting edge, with some really interactive technology we've never seen before, such as augmented reality, interactive creatures, and even hand-held holograms. We at The Toy Insider have named our list of the most spe-tech-ular toys of season on our Top Tech 12 list, but these visionary toys runneth over, and we think there's even more tech-infused novelties you need to know about. Forget going back in time—clear a parking spot for the DeLorean because the future has already arrived!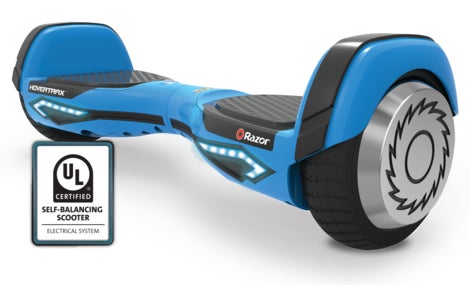 Anyone who grew up watching Back to the Future dreamt that one day they'd be able to ride a hover board like Marty McFly. Try the 21st century version with the Razor Hovertrax 2.0! It's auto self-balancing and has foot controlled steering, making it easier than ever to scoot around. It cruises up to 8 mph and has up to 60 minutes of continuous use. Great Scott, where we're going, we don't need roads!
You've probably heard of flying fish, but not like this one! The Angler Attack is a R/C creature shaped like the exoskeleton shell of an Angler fish, making flying toys more exciting than ever. While some drones can be complex, the Angler is not too advanced so kids can fly with ease using features such as one-touch takeoff and landing. Kids can perform an electro-surge attack with brilliant, luminescent LED lights and glow effects, making nighttime flying even more electrifying. It's o-fish-al, any fin is possible if you put your mind to it!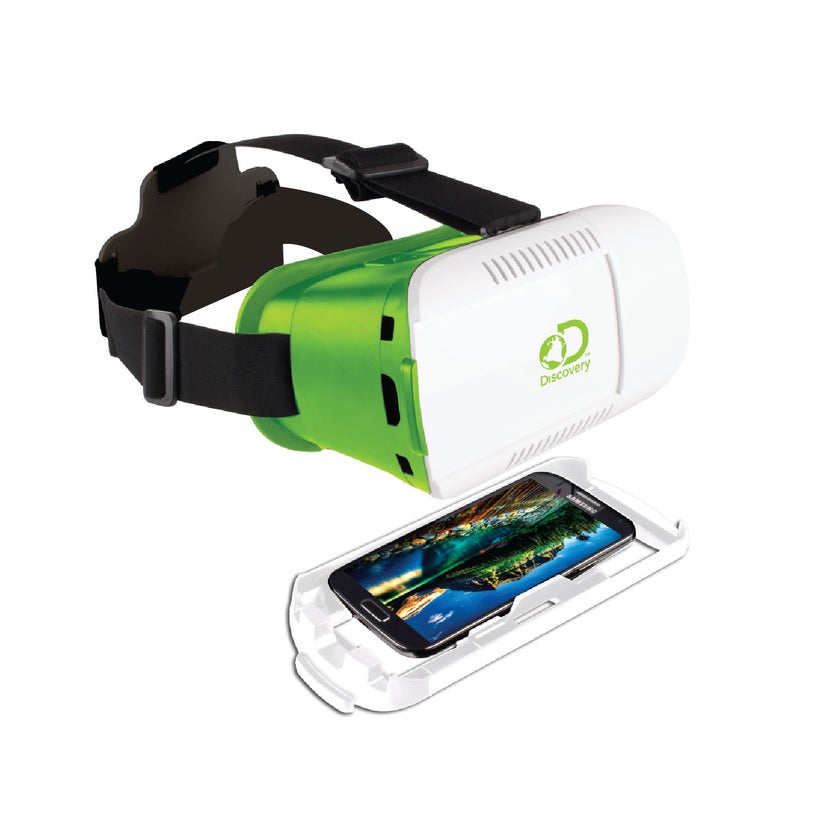 Kids can do the next best thing to teleporting and transport themselves to new places around the world with this virtual reality headset. Junior explorers can watch custom Discovery content, such as Shark Week or Everest Rescue, or any virtual reality content available on YouTube or other apps in 360-degrees. Simply place a smartphone into the compartment and slip the goggles over your head to let the adventure begin! As kids move their heads and look around, they can discover something new at every turn.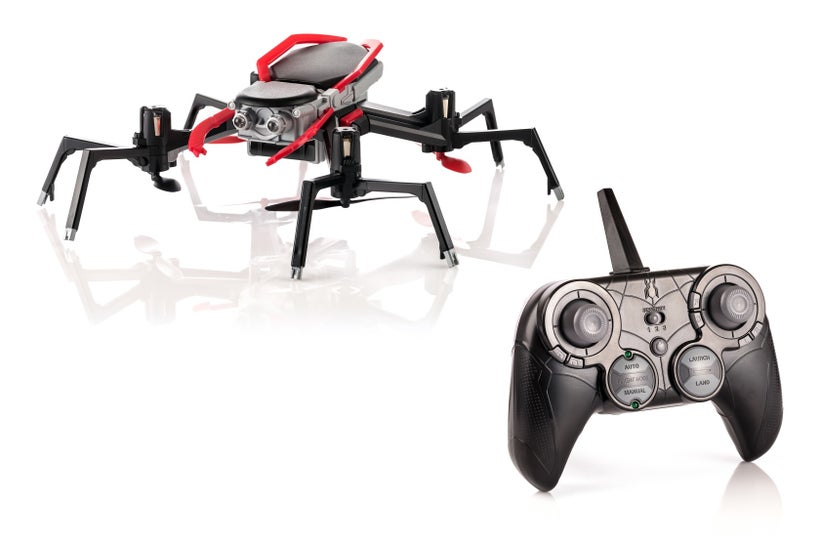 Join in on superhero movie magic in a high-tech way with a functional replica of Spidey's eight-legged surveillance drone from the movie Spider-Man: Homecoming. The ergonomic flight controller with a design inspired by the Spidey-suit includes voice feedback with phrases straight from the film. The free Spider-Drone app hosts a flight manual, checklist of flight achievements, and media gallery. Remember, with great power comes great responsibility.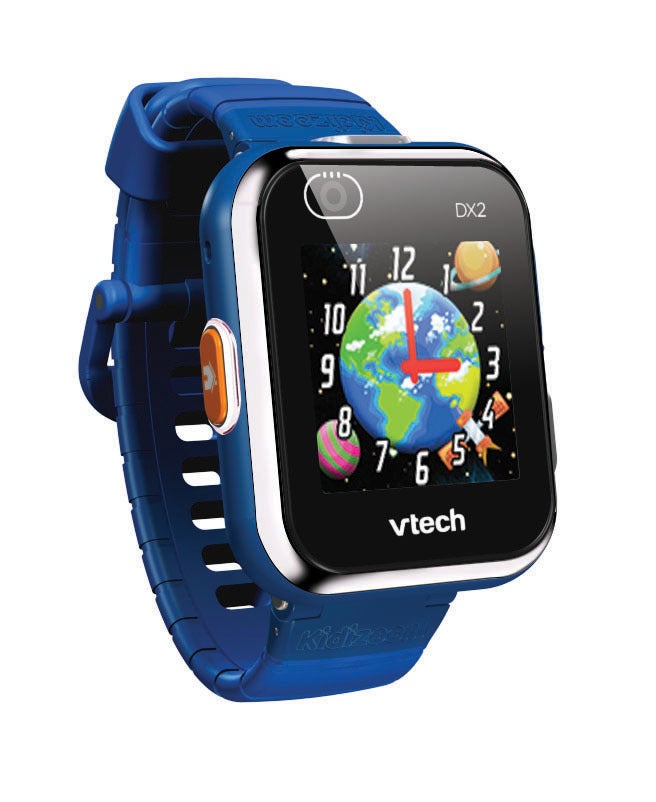 When I was a kid, I never would've thought I'd be able to take pictures or videos or play games right from the watch on my wrist! Now, kids can have a smartwatch of their own featuring two cameras that allow them to capture everything from action photos to selfies. They can even customize the photos in the Silly Me app and make them into new watch faces. The James Bond-esque motion sensors allow for active play challenges and movement tracking. There's also tons of inventive games such as Monster Detector, which uses augmented reality to help kids find and capture monsters in the real world through the watch's camera. It's time for fun!
Laurie Schacht, also known as The Toy Insider Mom, has covered the toy industry for more than 20 years. The Toy Insider is a year-round resource for parents, grandparents and other gift-givers looking for the best toys for their kids. The Toy Insider also produces an annual holiday gift guide featured in Family Circle magazine. Visit thetoyinsider.com for the latest toy news, reviews, giveaways, and more.
Calling all HuffPost superfans!
Sign up for membership to become a founding member and help shape HuffPost's next chapter
This post was published on the now-closed HuffPost Contributor platform. Contributors control their own work and posted freely to our site. If you need to flag this entry as abusive,
send us an email
.