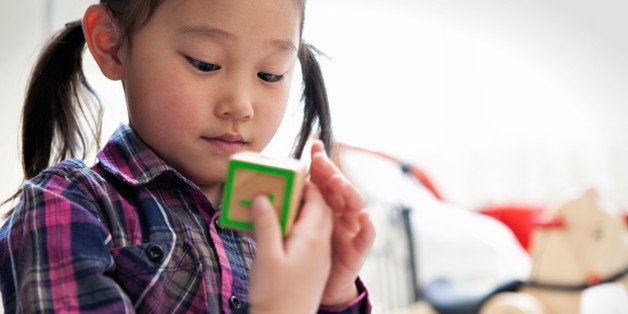 When I was growing up, I was not raised the way my mom was. While my
grandparents wanted their daughters to find wonderful husbands, my parents taught my sister and I that an education and a career should come first and the husband would come sometime down the road. Both of us took that route (and now, thankfully, both of us are happily married with kids AND successful careers).
But as my family grew, I struggled as I was forced to choose between home and work, and I went back and forth over the years. I had trouble not working full-time, but I also had trouble being home full-time. So, I tried to balance both worlds, doing all the mom things in the middle like PTA meetings, shuttling back and forth from gymnastics meets and helping with homework. About 11 years ago, I started my own business, which has since grown into three separate, thriving companies.
What I couldn't do then is what I'm watching woman do today: run successful online businesses that work on their schedules. Today's women are blogging, reviewing and building social media communities all while their kids are napping, sleeping or at school.
Although I often feel like I was away too much -- especially for my youngest -- all three of my daughters seem to have turned out fine. They watched me build and run my businesses, and I've had all of them participate in different ways to teach them that while it may not be easy, it can be done.
Toys help kids discover who they are and introduce the choices they can make at a young age. This year, girl empowerment is a big trend. While I thought there were a lot of toy companies making it happen for girls, there's really just a handful -- but it's a handful that will make a difference.
GoldieBlox, a small company spearheaded by toy industry newcomer Debbie Sterling, teaches girls that engineering is a fun and obtainable goal for them. Sterling graduated with a degree in engineering from Stanford University, and was one of very few women in her class. This male-dominated field inspired Sterling to create an engineering toy for girls designed specifically for them. More than just pink building bricks, GolieBlox embraces the ways girls learn. It is a character-centric brand, and the pieces feature soft, rounded edges and pastel colors. Each kit includes a book that girls can read instead of basic instructions. All of these elements help girls learn, and GoldieBlox inspires them to create anything they can imagine, while introducing them to the basics of modern engineering.
Fashion Angels, known for their fun and stylish accessory making kits, has a full line that will be available this fall called "It's My Biz." Each of the kits in this line gives girls the tools they need to actually begin and run a successful business. Kids can choose between opening a bakery, a beauty salon and a host of other businesses that might peak their interest. Each kit includes sales receipts, business cards and a sales log so that kids can get an early understanding of how to be entrepreneurial, all while creating jewelry and sweet treats they already love.
For more than 50 years, Mattel's Barbie has explored just about every career you can imagine, and she is finally ready to step out on her own. While I understand that Barbie has taken some heat for her unrealistic proportions, it is important to remember that first and foremost, Barbie shows girls that you never have to be just one thing. On the contrary, Barbie shows that if you can dream it, you can be it. This year, Barbie will be an entrepreneur and inspire young girls to follow their dreams. And just for the record, I'd love to wear the pink suit she will be sporting this year.
Additionally, Zing introduced the Air Huntress last year, which is a bow-and-arrow set for girls that gives them more than 100 feet of flying power. This set, while sparkly pink and purple, gives girls just as much shooting power as boys, with darts that travel just as far and whistle just as loud.
All kids can be anything, especially when they have a strong support system. But as a woman and a mother of three daughters, it's important that girls understand that nothing can or should hold them back. Many of us have seen too many girls with too many self-image problems, but toys that teach, inspire and empower make parents feel good about their purchases, and these are the type of toys that will leave lasting impressions with our kids. In this generation of children is the future president of the U.S., the next Steve Jobs and the new Oprah Winfrey -- and I don't know about you, but I bet they'll all be successful women -- and moms.