 Here's some welcome news for all the procrastinators out there.
Catering to last-minute shoppers, Toys R Us said Monday that it will keep its doors open for 87 hours straight leading up to Christmas.
"With only eight shopping days remaining until Christmas, we are offering customers extended, uninterrupted time in stores, providing them the opportunity to shop whenever is most convenient for them," said Troy Rice, Toys R Us' executive vice president of stores and services.
Locations nationwide will open Saturday at 6 a.m. and remain open until 9 p.m. Christmas Eve. They will also offer shoppers the option to buy items online and pick them up in-store within an hour.
The retailer's Times Square location, popular among tourists, has been open 24 hours a day since 8 a.m. on Dec. 1. It will stay open until 10 p.m. on Christmas Eve—for a total of 566 consecutive hours.
Toys R Us operated for similar hours in 2012. The difference this year is that the shortened holiday calendar—only four weekends between Thanksgiving and Christmas, instead of the typical five—has caught late shoppers off guard.
This Friday, Saturday and Sunday likely will rank in the top four busiest shopping days of the season, following Black Friday, according to ShopperTrak.
The announcement of extended hours also comes after snow and freezing rain from the Midwest to the Northeast contributed to a nearly 9 percent year-over-year decline in store foot traffic for the week ended Dec. 13, according to ShopperTrak estimates.
Separately, Citi retail analysts forecast that the number of store shoppers between Dec. 15 and Dec. 21 will be down 1 percent to 3 percent from last year.
The National Retail Federation found a silver lining for retailers making their final holiday push: As of Dec. 9, only about half of consumers had finished shopping, compared with 56.5 percent who had completed their purchases at the same time last year.
"There's no question that the shortened holiday season has put both retailers and consumers in a rush to make the most out of the time that's left before the big day," said NRF President and CEO Matthew Shay.
In addition to extended hours, aggressive discounting has continued among retailers trying to capture a share of consumer dollars.
In a note, Morgan Stanley analyst Kimberly Greenberger said that on Sunday, promotions echoed the price slashing that greeted consumers over Black Friday weekend. She pointed out half-off discounts on all merchandise at Abercrombie & Fitch and 40 percent off every item at Express.
In addition, she said, Gap's Banana Republic was offering half off select styles and an extra 30 percent off already-reduced items.
"This is the week retailers could lose confidence in sales projections and hit the 'panic button' by offering deeper-than-planned promos," Greenberger wrote.
Before You Go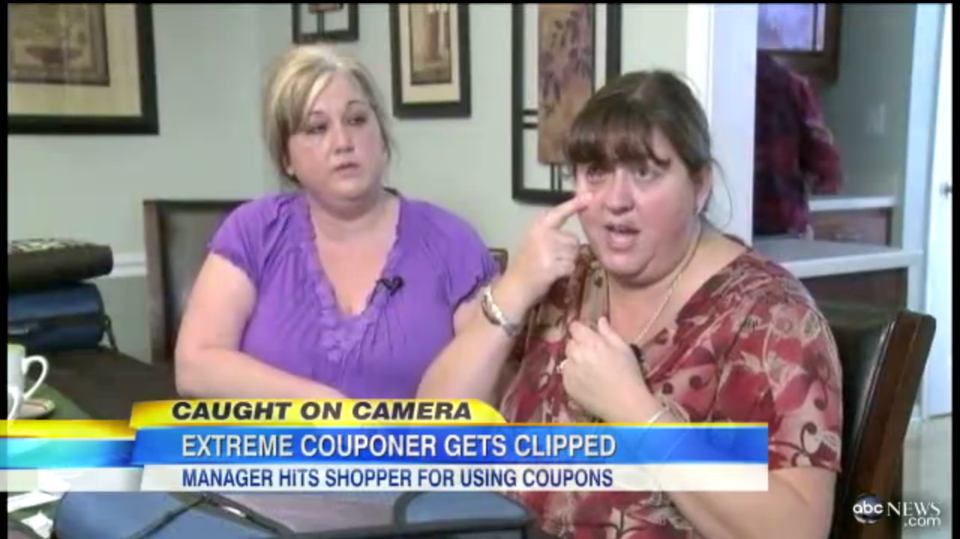 Holiday Shopping Nightmares 2012
Popular in the Community