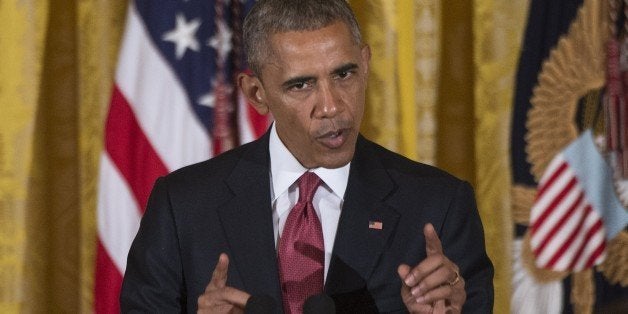 WASHINGTON -- The biggest threat to President Barack Obama's trade agenda may be a plan to fight human trafficking, which threatens to reshuffle a major trade pact that includes Malaysia -- a nation with a troubling human rights record.
The Senate is gearing up to vote on a bill granting Obama so-called "fast track" powers to streamline the Trans-Pacific Partnership -- a major trade pact the administration is currently negotiating with 11 other nations. Republican leaders strongly support the deal, arguing it will boost economic growth, but the majority of Democrats oppose it, contending it will exacerbate income inequality and undermine key regulations.
But a seemingly uncontroversial human rights provision authored by Sen. Robert Menendez (D-N.J.) is giving the administration serious headaches as it attempts to win over skeptical members of its own party. Last month, the Senate Finance Committee approved a Menendez amendment that would bar the administration from fast-tracking trade deals with countries that tolerate human trafficking. The measure passed 16 to 10 with bipartisan support.
Malaysia is one of the 11 nations involved in the TPP talks. If the Mendendez amendment makes the final bill, Malaysia would have to be exiled from the TPP.
That puts the administration in the awkward position of figuring out how to strip out an anti-slavery provision from the fast-track bill, even as it insists to Democrats that TPP includes robust labor protections that will prevent the deal from rewarding countries that abuse their workers. Alternatively, the State Department can simply remove Malaysia from its list of countries that tolerate human trafficking when the list is updated in June. That move would significantly undermine the integrity of U.S. human rights efforts, however, since the American ambassador to Malaysia said just last month that the country's government has not been serious about prosecuting human trafficking.
The White House insists that including Malaysia in TPP would improve the country's labor record.
"The administration is committed to working with members each step of the way to ensure that the final bill is consistent with the president's commitment to only sign trade agreements that put in place historic new protections for human rights, environmental, and labor standards and level the playing field for our workers," a White House spokesman said. "Blocking agreements with countries like Malaysia removes an important and effective incentive for them to improve their practices."
But human rights experts say allowing Malaysia to benefit from expanded trade with the U.S. would effectively reward its government for years of inaction on human trafficking concerns raised by the State Department. Human trafficking problems have actually intensified in Panama and Colombia since the Obama administration enacted free trade agreements with those countries in 2011, according to Human Rights Watch.
Human rights experts also have long objected to various policies of the Malaysian government, including its electoral process. The leader of the country's opposition political party was jailed last year on sodomy charges that are widely viewed as a trumped-up excuse for political persecution.
Senate Majority Leader Mitch McConnell (R-Ky.) could remove or water down the Menendez amendment before bringing the overall bill up for a vote. Stripping out a bipartisan amendment that passed by a wide margin is considered a major breach of Senate etiquette, however, and Menendez's aides say they will fight to reintroduce the measure as an amendment if McConnell removes the language.
TPP could also take a hit from a provision to fight child labor that was included in a customs bill that cleared the finance committee last month. The measure would bar the U.S. from importing goods made with child labor -- a practice common not only in Malaysia but also in Vietnam, another TPP nation. Human rights advocates are less optimistic about the prospect of enacting the child labor ban, however. Since the customs bill can be voted on independently of the fast-track bill, the administration does not need it to pass in order to pursue its broader trade agenda.
Before You Go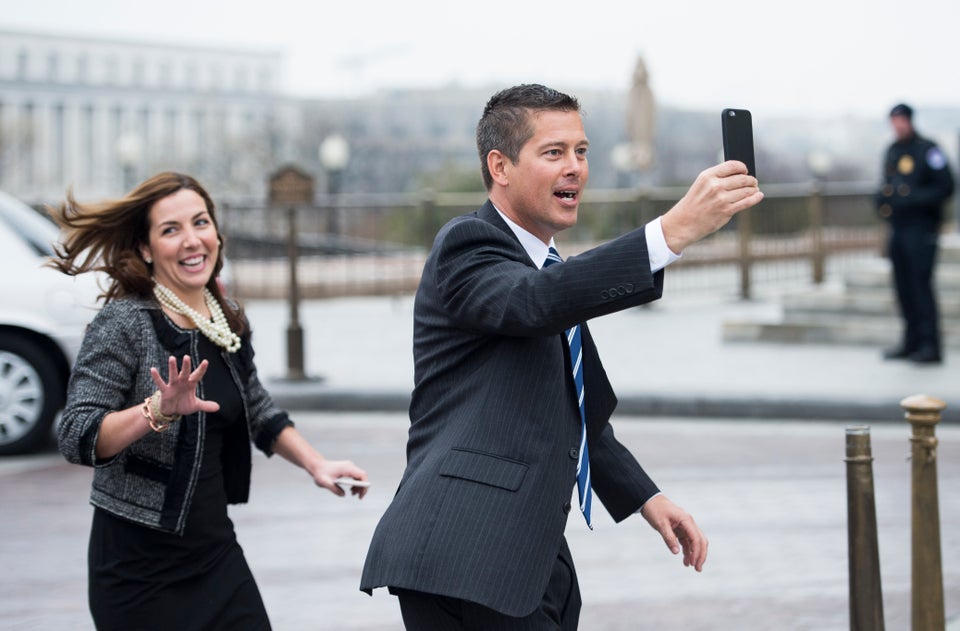 Scenes From Capitol Hill
Popular in the Community