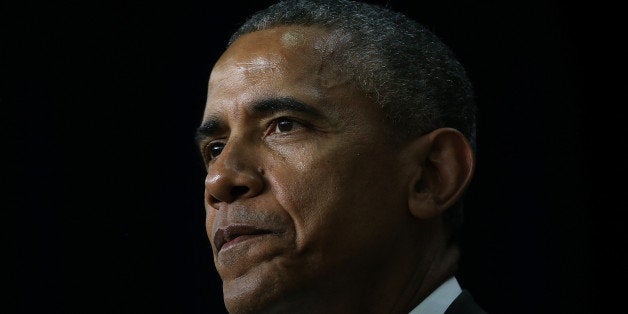 WASHINGTON -- The rift between President Barack Obama and congressional Democrats over trade policy deepened Wednesday as the administration opposed an effort to fully restore aid for American workers who lose their jobs to international trade.
The conflict threatens to undermine Obama's repeated claim that he is revamping trade policy to fix problems Democrats have cited in prior trade pacts. The president is pushing hard to win over a Democratic caucus that is overwhelmingly skeptical of his Trans-Pacific Partnership -- an agreement being negotiated with 11 Pacific nations -- that Democrats fear will exacerbate income inequality and empower multinational corporations to challenge key regulations before an international tribunal. The administration contends the deal will fuel economic growth without sacrificing progressive values.
The two factions are at loggerheads over the Trade Adjustment Assistance program, which provides financial aid and job training to U.S. workers who lose their jobs as a result of international trade. During a markup hearing on Wednesday, Sen. Ron Wyden (D-Ore.) announced that Obama endorsed providing $450 million a year to the Trade Adjustment Assistance program -- a cut of more than 20 percent from the $575 million a year provided by the last TAA bill that passed in 2011.
Wyden had agreed to the $450 million figure in talks with Senate Finance Committee Chairman Orrin Hatch (R-Utah), a staunch opponent of the TAA program. Wyden was the only Democrat on the Finance Committee to oppose an amendment from Sen. Sherrod Brown (D-Ohio) that would have restored the $575 million funding level. Every Republican on the panel except Sen. Rob Portman (R-Ohio) opposed the amendment, which failed by two votes.
TAA is a sensitive issue on Capitol Hill. Democrats frequently criticize the program for underestimating job losses associated with free trade deals, and see it as a superficial salve for a trade agenda that has broadly undermined the U.S. manufacturing sector for decades. Most Republicans oppose the program, but have accepted it in the past as a necessary compromise to pass trade agreements they generally have supported.
Obama's latest budget proposal included $575 million for TAA, but Wyden said Wednesday that the administration has since calculated that $450 million would be sufficient. The White House and Office of the U.S. Trade Representative directed HuffPost to the Department of Labor for comment on the administration's position.
"We believe the TAA proposal passed out of the Senate Finance Committee today on a bipartisan basis is a strong proposal -- it enhances the current program, including by restoring eligibility for service workers and for workers who are affected by trade from countries that do not have free trade agreements with the United States," a DOL spokesperson told HuffPost.
The overall TAA bill passed with bipartisan support, after the amendment to restore the $575 million figure failed with only one Democrat opposed.
"We can't leave American workers to fend for themselves after they've lost their jobs to foreign trade," Brown told HuffPost in a statement. "As we negotiate the largest trade deal ever, returning to the bipartisan TAA levels would ensure that workers aren't left behind."
This article has been updated to include comment from DOL.
Before You Go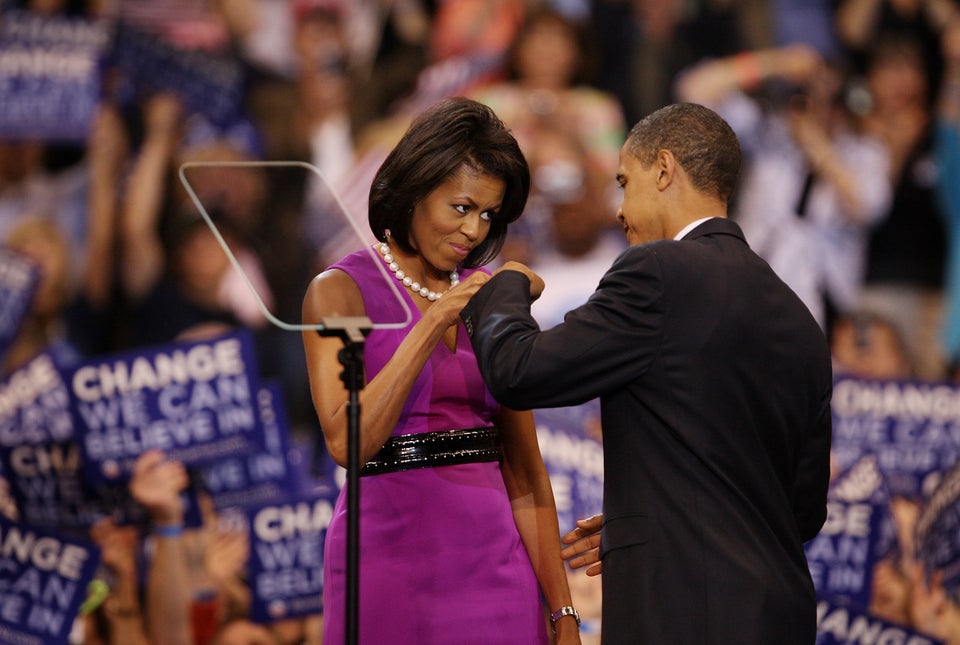 Obama's Fist Bumps
Popular in the Community