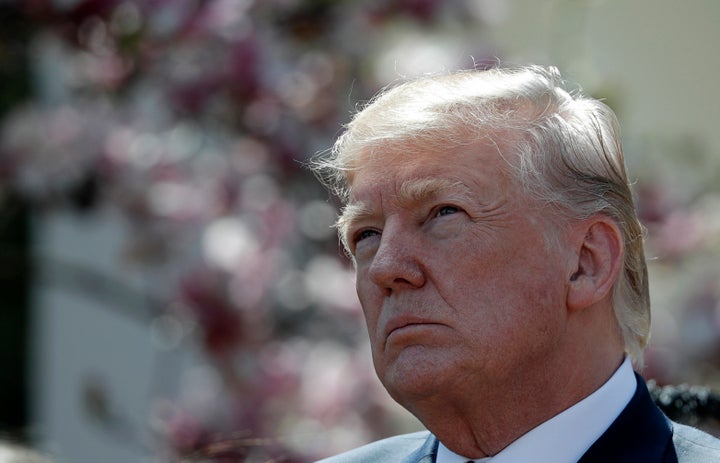 WASHINGTON ― An estimated 57,000 Hondurans who have lived in the U.S. for years must either leave or face deportation, the Trump administration announced on Friday in its latest move to strip immigrants of temporary legal protections.
The decision ― made against the urging of Honduran officials, Democratic members of Congress and human rights groups ― comes as the Trump administration is stepping up efforts to deter other Hondurans from coming to the U.S. to seek asylum.
Those affected by the decision have been protected from deportation by what's known as temporary protected status, which allows immigrants to stay in the U.S. after their countries are hit by an environmental disaster, epidemic, ongoing armed conflict or other extraordinary conditions. This is the latest of in a string of moves by the Department of Homeland Security to terminate TPS protections for groups of immigrants.
The Trump administration has now announced it will terminate temporary protected status for more than 310,000 people, according to Congressional Research Service estimates ― 98 percent of the total number of people who had the status under the previous administration. In January, the administration said it would end TPS for about 200,000 immigrants from El Salvador. It did the same in November for about 46,000 Haitians. Thousands of people from Nepal, Nicaragua and Sudan were also told to leave or find legal status since Trump became president.
DHS typically terminates TPS for a country with an effective date in the future so people can get their affairs in order. Honduran TPS holders will have until January 2020 before their protections expire.
DHS officials have argued in each instance that TPS is meant to be temporary ― it's part of the name ― and has been extended too often in the past. Administration officials have argued TPS decisions must be based solely on whether the country conditions have improved with regard to the situations that led to the protections in the first place ― in the case of Honduras and El Salvador, devastation caused by a hurricane in 1998.
DHS said in a statement that conditions "that resulted from the hurricane have notably improved" and the disruption caused by the hurricane had "decreased to a degree that it should no longer be regarded as substantial."

But both countries face ongoing problems, as do some of the others whose nationals are losing their protections. Advocates for extending TPS argue the administration could and should consider them. Honduras' murder rate fell in 2017, according to its government, but is still among the worst in the world for peacetime nations. Last November, Honduran security forces shot and killed at least 16 people participating in a protest over the election, according to the United Nations. Another protest over the election turned violent on May 1.
"Honduras was on fire and the election crisis threw gasoline on it," Joaquin Mejía, a Honduran security expert and human rights lawyer, told HuffPost last month. "It unmasked the reality of the country ― our institutions are broken and the president, because of the elections, has no legitimacy."
Thousands of people have fled violence in El Salvador, Honduras and Guatemala to come to the U.S. in recent years, leading to border apprehensions of Central Americans exceeding those of Mexicans for the first time in 2014.
Many of the Central Americans apprehended at the border, including families and children, are seeking asylum or other relief in the U.S. The Trump administration is seeking powers from Congress to restrict access to asylum. In response to a caravan of several hundred asylum-seekers coming to the U.S., Homeland Security Secretary Kirstjen Nielsen publicly urged them to stay in Mexico, and Attorney General Jeff Sessions vowed to criminally prosecute those he could.
Many Hondurans with TPS have deep roots in the U.S. They have about 53,500 U.S.-born children in total, and 6 percent of them are married to a legal U.S. resident, the think tank Center for Migration Studies estimated in a 2017 report. Nearly a quarter of them have mortgages, according to the same report.
Omar Banegas, a 29-year-old Honduran TPS recipient, came to the U.S. as a 1-year-old in 1990 because he needed surgery on his eyes due to a premature birth. His family overstayed their visas to continue his treatment, and later received TPS. Now fully blind, he fears returning to Honduras, where his father was shot about 8 years ago.
"There's really no words," he told HuffPost after hearing the news that TPS would be terminated. "It's really tough."
Honduran officials had urged the U.S. government not to end TPS. With an eye on the upcoming TPS decision, it had enhanced efforts to crack down on cartels and human trafficking and sided with the Trump administration at the United Nations last year over moving the U.S. embassy in Israel to Jerusalem, USA Today reported.
The Trump administration hinted for months that TPS for Hondurans would end. In November, then-acting DHS Secretary Elaine Duke said the administration needed more time to make a decision on the matter, and extended the program for a six-month period ― rather than the more common 12- or 18-month extensions. White House chief of staff John Kelly, who preceded her at the helm of DHS, pressured her to end the protections, The Washington Post reported at the time. Duke denied those reports.
Nielsen, a former top Kelly aide, took over as DHS secretary in December and terminated TPS for Salvadorans the following month. She told the House homeland security committee on April 26 that "some countries remain perhaps unstable and have difficult conditions, but if they are not a result of the originating designation, that designation must be terminated."
Only four countries are still designated for TPS without a termination date: Somalia, South Sudan, Syria and Yemen. They make up only a small portion of the total TPS recipient population ― about 7,000 people. The Trump administration extended TPS for South Sudan and Syria, but must decide in coming months whether to do the same for Yemen and Somalia.
Support HuffPost
The Stakes Have Never Been Higher
Before You Go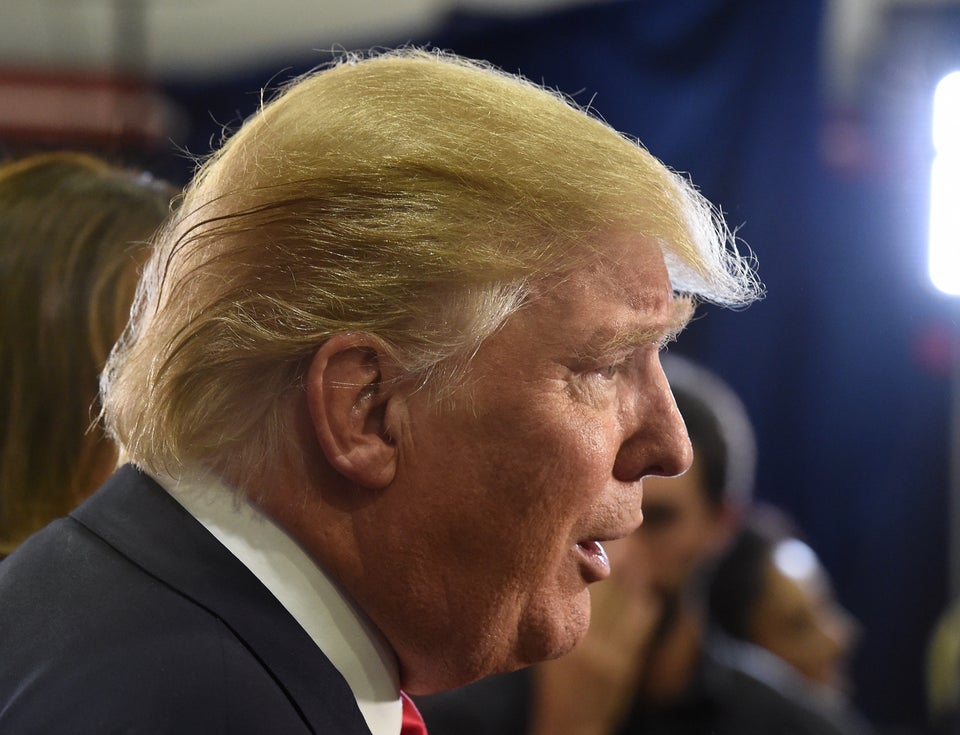 How Donald Trump Talks About Undocumented Immigrants
Popular in the Community