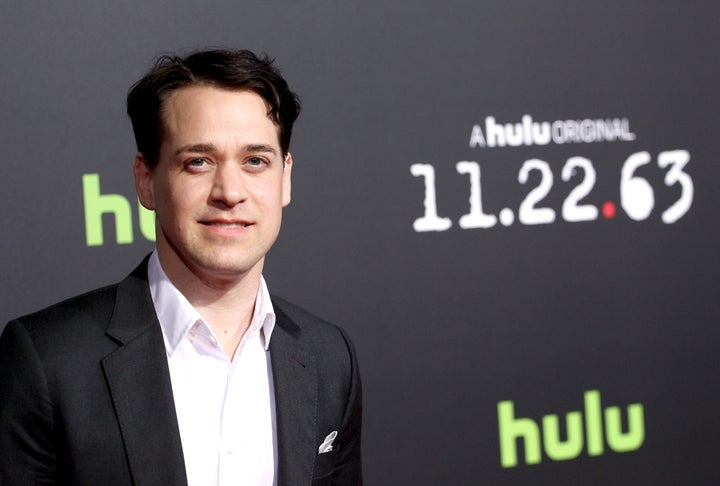 T.R. Knight winces just a little bit when he hears himself described as "brave" for having come out as gay back in 2006 while he was co-starring in "Grey's Anatomy"— a time when there were far fewer television actors who were out.
Knight had been the subject of anti-gay slurs uttered by "Grey's" co-star Isaiah Washington — infamously referred to in the media as "Isaiah-gate" — and as the story went public Knight felt compelled to be honest.
"I hear that word [brave] and, with all due respect, it's hard for me to hear that because it was just — I had to do what I had to do for me," he said in an interview with me on SiriusXM Progress. "To me it was — that decision was pretty clear."
Ten years later Knight is winning accolades for his performance in the critically acclaimed "11.22.63," an eight-part Hulu "event series" based on the Stephen King novel and starring James Franco as a high school teacher who goes back in time to stop the assassination of President John F. Kennedy. Knight reflected with me on his life and career over those ten years as well as on the enormous progress on LGBT rights that has occurred.
"I think it's wonderful that things have changed so much in such a short amount of time." he said. "I am married now because we can — it's legal! I think it's long overdue."
But it's disheartening, he emphasized, to see a backlash — not just to LGBT rights, but in so many areas with regard to social justice.
"Obviously there's still so much to change, but you know, it's difficult because it's so frustrating at times," Knight said. "It's hard to see and appreciate how much change there is sometimes because I consider the struggle for equal rights for gay people — it's thrown in with misogyny, that's thrown in with racism, that's all kind of part of this bag. And as excited and happy as I am that finally we have the right to get married, to also to be facing what we're facing politically, and hearing every day on the news, recently, with all of this bile coming out of people's mouths, it's really hard... But I think there are bigots everywhere."
"And [the bigotry] is getting a platform that I'm hoping will force discussions and we'll have an outcome that is much better than it seems at times," he continued. "I like it when there are pops of moments, when equality for women or for the races or for gay people or for transgender people — it's amazing when those moments pop. You're feeling like you're living in a world that makes sense to me. And it's kind of hard to understand something else."
Regarding homophobia in Hollywood, Knight believes that despite his experience in 2006 with Isaiah Washington he's been fairly insulated from bias because he's a character actor.
"Without sounding Pollyanna, I have never been told if [homophobia has [prevented me from being cast]," he said. "So I have no idea if it has. Also, I'm not -- I do think it's different for character actors. I think we've got maybe a little farther way to go, but I think things are [also] changing for people who maybe, like, you know, happen to be molded and have very movie-star looks. I think the more people come out, [the more it] changes it. Every single time somebody comes out, it changes, I feel."
Knight's been ecstatic about his role in "11.22.63" and portraying the very dark character of salesman Johnny Clayton, a spurned husband who faces off with James Franco's character, Jake Epping.
"You could tell right away that it was one of those exciting roles that you probably won't get," he recalled of auditioning for the part. "But you are so happy to just get to audition for it, and then it's all happened. At the risk of sounding trite, it's still one of those projects that I can't believe I was able to be a part of."
"He's just very respectful and he's a great guide," Knight observed of Franco, who also directed one episode of "11.22.63." "He has the soul of an artist and he happens to be a movie star. And, often times, they don't always go hand-in-hand. I think he's a fascinating combination. His support of his projects is pretty outstanding."
As the Hulu limited series comes to an end, Knight's already been cast in a new project for ABC, "Broken," a drama series pilot co-produced by Reese Witherspoon and starring Anna Paquin, who herself came out as bisexual in 2010.
"Talk about dark -- it's called 'Broken,' which a lot of the people in it are -- the characters, not the actors," he explained with a chuckle. "It's so cool to get a script you're just really excited about. And especially to go from '11.22.63' and then have this be the next -- I dunno, I think I'll wake up soon from this dream."
100 Highest Grossing Movies of All Time