Tracee Ellis Ross has never been one to shy away from being honest. 
She's beloved in Hollywood for telling it like it is and having fun while doing it. But she's also keenly aware of the need for perseverance to survive life's pain and challenges. The Golden Globe-winning actress has recently partnered with, yes, pain relief brand Motrin to launch their #WomanInProgress campaign, which aims to empower women by transforming the way they view painful moments and encourages them to see that pain can mean progress.
"We all know pain is a part of life," Ross told The Huffington Post. "But I think changing our relationship to pain and looking at it in a different way is really revolutionary and important in how women and people move forward in their lives."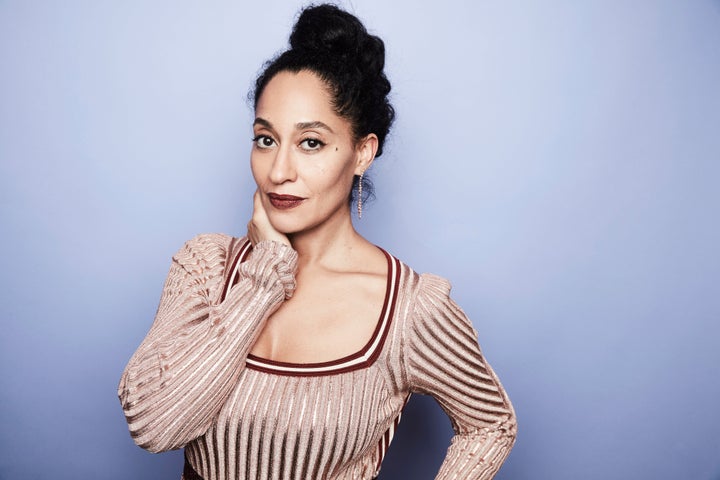 Ross is right; reflecting on our pain is usually a private act that often reminds us of unflattering moments and memories. But Ross says it's important that we explore ways to try to acknowledge and grow from such challenging experiences.
"Pain is not a stopping point," she said. "It really is an opportunity to dig deeper and take a look at what the choices are to empower you as you move forward and keep growing."
Ross admits that while her life may seem "glamorous" to the public, she herself is no stranger to experiencing pain. In fact, she says, most of the extraordinary things that have happened in her life, whether big or small, included some element of pain, discomfort or fear. Ross says moving past that pain and fear is actually where "so many of the gifts of life come from."
"I'm not a dancer, I have bad knees, I do not have the hinge at the back of my hips that Rihanna has nor do I on a regular basis do what Beyoncé does, so I knew it was going to be a challenge for me, I was afraid to make a fool of myself," Ross admitted. "It was a challenge and at the same time, it was really hard on my body. I threw my back out, my knees were incredibly swollen. I could have used all of those as as a reason to stop and not do it."
Ross persevered and said it turned out to be one of the best nights of her life. "What I left with was this incredible experience that I never would have tried if I had let the idea of the being in pain or being afraid stop me," she said.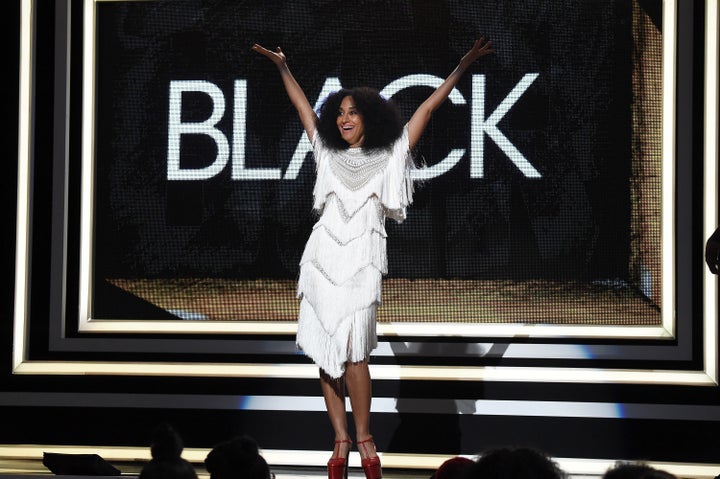 Yet Ross knows that emotional pain also has the potential to be burdonsome. "Just like anybody else, I've experienced the pain of disappointment, of things not going the way I want on certain things or the way I wish that they had or being at a certain place in my life and thinking why has that not happened," Ross said.
But she added that while these carrying these emotions can be cumbersome, digging deeper to identify lessons to learn from them can be a more rewarding experience. She encourages people to seek a holistic approach to looking at pain as a "part of our lives," and not as something that should usher in retreat.
Ross' empowering message comes as many marginalized communities face the fear and pain caused by President Donald Trump. As an advocate for equality, Ross acknowledges the heightened racial and political climate America currently faces.
"It's frightening in a very real way for a lot of people," Ross said. "I think right now this is a time for people to stretch outside of their comfort zone and help each other, listen to each other, support each other and be a voice for those in certain situations [who] don't have a voice."
"I also think this is really a time to listen to those who have been at the pointed end of discrimination and that through their own personal life experiences have gathered and gained and have amazing tools and abilities and know how to navigate this kind of climate," she added. "I think we need to take each other's guidance and learn from each other."
Calling all HuffPost superfans!
Sign up for membership to become a founding member and help shape HuffPost's next chapter
BEFORE YOU GO
PHOTO GALLERY
2016 Black Girls Rock!