Tracey Edmonds and her mom don't exactly see eye to eye on the Hollywood producer's relationship with pro football Hall of Famer Deion Sanders.
On an episode of Sanders' reality show, "Deion's Family Playbook," Edmonds' mother Jackie visits her daughter and expresses serious concern over what she believes is an unequal partnership.
With Edmonds living in Beverly Hills and Sanders in Dallas, the couple have worked out a plan to manage their long-distance relationship. Edmonds flies to Texas every other week (when her two teenage sons are with their father, Kenny "Babyface" Edmonds), so she can spend time with Sanders and his family.
"Let me just tell you this," Jackie tells her daughter. "Deion is lucky."
"Well, I'm lucky," Edmonds points out.
"I know you're lucky, but Deion's extra lucky," Jackie insists. "You're spending as much time here with these children as you are with your own kids."
"They're with their dad when I'm here is Dallas," Edmonds explains.
That doesn't matter to Jackie. "I'm saying this with love," she begins. "I think you're gone too long."
In case there's any question about the way to "fix" the problem, Jackie spells it out bluntly. "Deion needs to bring his ass there sometimes," she tells Edmonds. "You guys need to alternate because you need to be [in Beverly Hills] more."
Edmonds knows her mother means well and is only looking out for her, but defends her relationship and her partner, listing all of the different things Sanders juggles in Dallas -- from running Prime Prep Academy to raising eight children -- and saying that he's doing his best.
"You want me to be happy, right?" Edmonds asks her mother.
"Of course I do," Jackie responds.
"So, Deion makes me happy. He keeps me smiling," Edmonds says. "I just keep hoping that a miracle solution comes up."
Jackie won't let it go. "You need to have a talk with Deion," she says. "It's not working."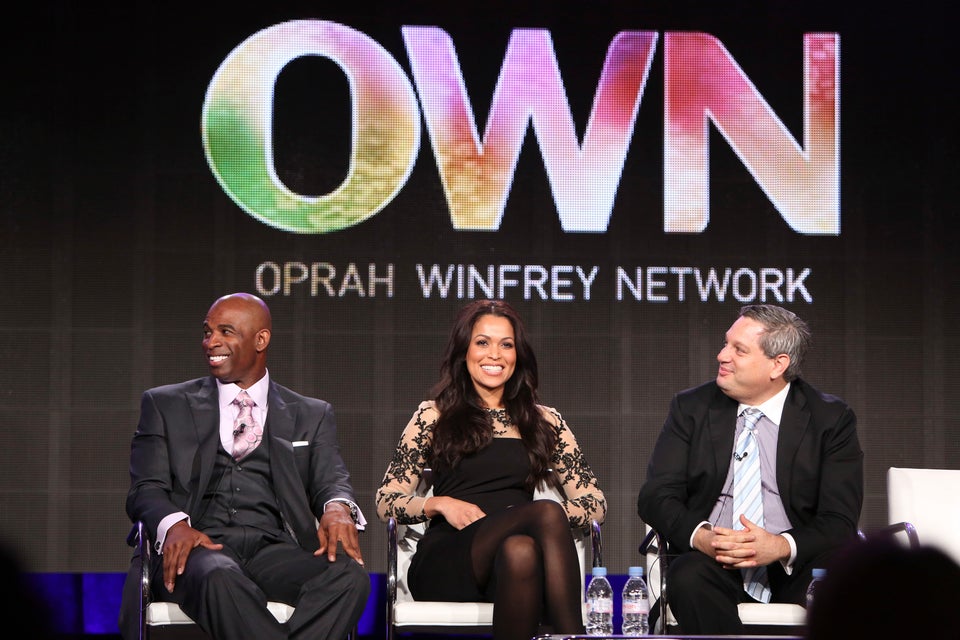 Tracey Edmonds