An unmade bed, littered with empty bottles, cigarettes, condoms and panty hose, does not seem like the tableaux for a million-dollar masterpiece. Who wants to look at someone else's trash masquerading as art, critics undoubtedly decry, let alone purchase it for an amount of money usually reserved for large homes and boats?
If your blood is boiling just thinking about the possibility of such a scenario, you might want to stop reading here. Because yes, such an artwork exists. And yes, it's set to fetch up to $2 million at auction.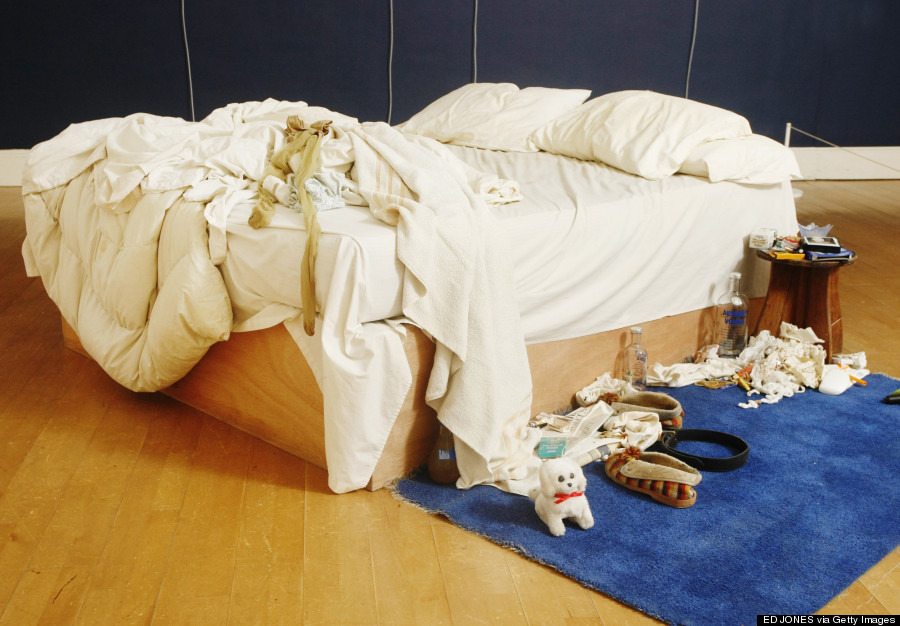 'My Bed' at the Scottish National Gallery of Modern Art in 2008. (Photo courtesy of Ed Jones/AFP/Getty Images)
The object in question is Young British Artists star Tracey Emin's "My Bed," and, according to Art Daily, it's headed to the auction block as part of Christie's Post-war and Contemporary Art Sale in London on July 1, priced between £800,000 and £1.2m (approximately $1.35 million to $2 million). If you are versed in contemporary art history, you're probably well aware of Emin's infamous bed, which garnered the attention of Turner Prize judges back in 1999. She didn't win the prestigious prize (that year, "12 Years a Slave" director Steve McQueen nabbed the trophy), but plenty of people took notice of her objet d'mess thereafter.
The work is meant to be confessional. "Tracey shows us her own bed, in all its embarrassing glory," Saatchi Gallery explains online. "Empty booze bottles, fag butts, stained sheets, worn panties: the bloody aftermath of a nervous breakdown. By presenting her bed as art, Tracey Emin shares her most personal space, revealing she's as insecure and imperfect as the rest of the world." Tracey Emin with "My Bed" (Photo courtesy of Thomas Lohnes/AP)
The piece acts like a slice of life circa the late 1990s, that's specific to the person, woman and artist Emin was at the start of her career. Reflecting on her bed, Emin said to The New York Times last year: "I was thinking, with the cigarettes, that's so weird because I don't smoke anymore. I haven't had sex for years, and there's this condom. God, there's a tampon, and I haven't had a period for years. There's my ex-boyfriend's marijuana, I would never be with anyone who smokes marijuana now; there's a whiskey bottle, and I don't drink spirits... I can actually smell the past."
"It's a strange feeling, a good feeling," she added. "This ghost of me was still there."
British arts dealer/YBA proponent Charles Saatchi is the man behind the sale, and all proceeds will help fund his gallery's free entry policy and its free education program for schools in London.
Related
Before You Go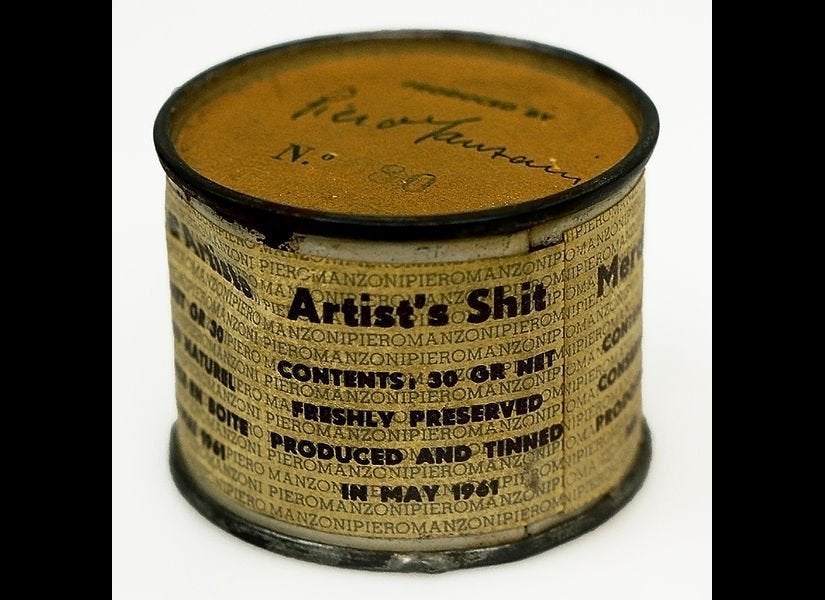 11 Shocking Acts by Artists