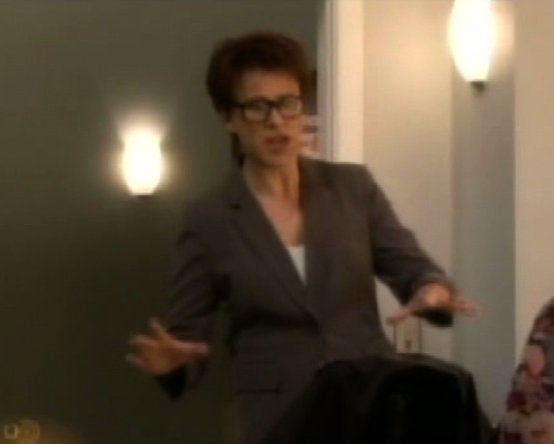 Tracey Ullman has a new media personality to impersonate this year: MSNBC's Rachel Maddow.
The comedienne known for her celebrity impressions — including, perhaps most notably, one of Arianna Huffington — previewed her Maddow impression on "Live! with Regis and Kelly" Monday morning.
In the previewed scene, Ullman impersonates Maddow in the MSNBC makeup room, what she says is her "least favorite thing about having my own TV show."
Ullman also appears as Arianna in the scene, getting her make-up done next to Maddow.
"Hello, Rachel," Ullman as Arianna says. "I haven't stopped talking since 'Morning Joe' when I picked apart the health plan debacle with Mika Brzezinski!"
Related
Popular in the Community