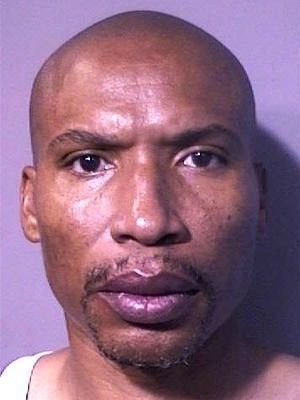 A love triangle involving a minister, his son and the mistress they shared ended with one woman dead -- and the trio facing murder charges.
Tracy Bernard Burleson, a 44-year-old Houston pastor, is facing capital murder charges for the 2010 slaying of his wife, Pauletta Burleson. The pastor's wife was shot execution style in the back of the head while sitting in the family's garage, allegedly by her stepson, William Fuller, according to ABC13.
Fuller, who is also charged with murder, insists his father hired him to commit the killing, the Houston Chronicle reports.
But it's much more complicated than that.
It seems both the pastor and his son were in love with the same woman, 32-year-old Tyonne Palmer.
Fuller had previously been living with Palmer, who was taking care of him after he was diagnosed with sickle cell anemia. However investigators have uncovered evidence indicating she was actually dating both Fuller and Burleson at the same time, according to court records.
Attorneys for Burleson say the son framed his father so he could date his father's mistress, Tyonne Palmer. Palmer is also charged with capital murder. She's accused of helping Fuller destroy the murder weapon following the shooting.
The pastor's alibi for the shooting appears to have some major holes. While Burleson admits that he and his wife argued in their driveway, he claims he went to a convenience store for chips and candy before she was killed. But investigators didn't find any snacks in his car afterward, the Chronicle reports.
Neighbors say they heard the gunshot at 10:15 p.m. -- but the store where Burleson claims to have made his purchases closed at 10 p.m.
Prosecutors say they have found another possible motive that suggests the pastor's involvement -- a $60,000 life insurance policy taken out in Burleson's wife's name, according to the Houston Chronicle.
About one week before the murder, Burleson's house of worship, the First New Mount Calvary Baptist Church, burned down, according to the Chronicle. Burleson has denied involvement in that incident, and no charges have been filed against him in relation to it.
Related
Popular in the Community