In a surprise appearance to close out the 2015 Emmy Awards on Sunday, a visibly emotional Tracy Morgan took the stage to large cheers to give the award for Outstanding Drama Series to the team behind "Game of Thrones."
"Thank you so much, I miss you guys so much," Morgan said.
"Last year, Jimmy Kimmel said on stage, 'We'll see you back here next year Tracy Morgan,'" Morgan added. "Well, Jimmy, thanks to my amazing doctors and the support of my family and my beautiful wife, I'm here standing on my own two feet."
"It's been a long road back," he said later. "I suffered a traumatic brain injury that put me in a coma for eight days. When I finally regained consciousness, I was just ecstatic to learn I wasn't the one who messed up."
Morgan's appearance, while emotional, wasn't all serious business, though. The comedian made sure to throw in a classic Morgan line too.
"Only recently I've started to feel like myself again, which means a whole lot of y'all women gonna get pregnant at the after-party."
Morgan made his first public appearance in June on the "Today" show since a traumatic 2014 car crash left him critically injured. "The case is settled, but the pain is always going to be there," he said at the time.
In a tweet Sunday, Morgan made clear how important the night was for him.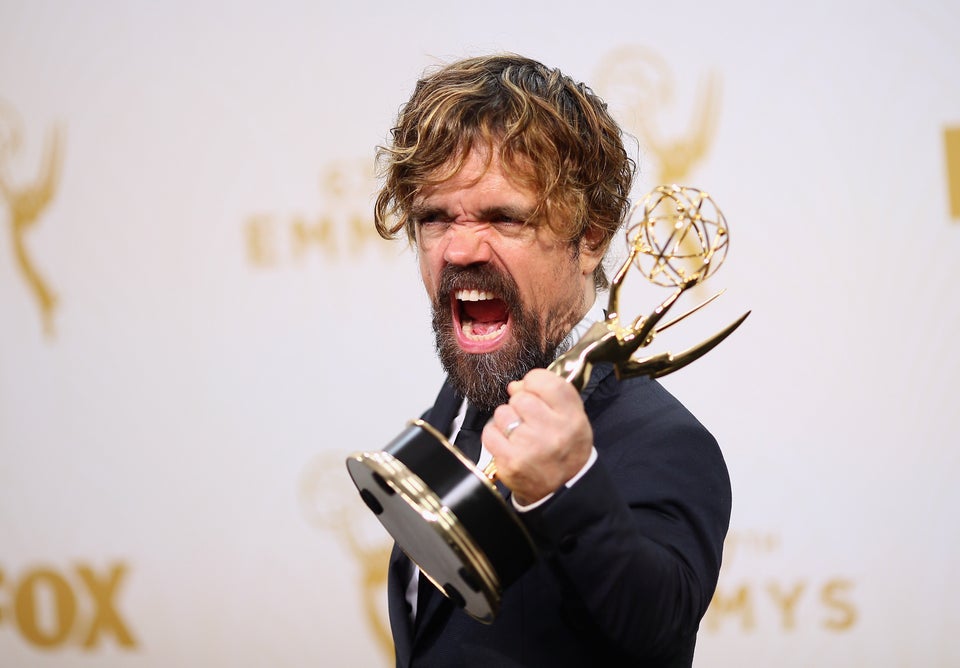 Emmys 2015
For a constant stream of entertainment news and discussion, follow HuffPost Entertainment on Viber.