 Tracy Morgan was hit with some major backlash after he made derogatory, homophobic statements during a standup routine in Nashville last summer. Later, like most celebrities who speak before thinking, Morgan issued an apology and the controversy blew over. So when exactly does a homophobic rant become funny again? According to Morgan, Tina Fey, and the rest of the "30 Rock gang," it's about time.
"Well, you know how a lot of their episodes mirror their lives ... They've incorporated [Morgan's rant] into the Tracy Jordan storyline," MSNBC's Thomas Roberts, who makes a cameo appearance on the show, said of a forthcoming episode. "Liz Lemon writes Tracy's apology on the show and says he's not a homophobe, he's an idiot. That offends idiots, so while NBC is being picketed by the LBGT community, now it's also being picketed by idiots led by Denise Richards. She's the leader of the idiots."
Roberts, an openly gay anchor himself, said Martin Bashir was originally supposed to be part of the show but dropped out due to an assignment conflict. That's when Roberts stepped in to be part of the episode that addresses an issue so important to him.
"I know for me, when I went through this [coming out] in 2006, I couldn't be happier," Thomas explained. "Now, here it is 5 years later, almost 6 years later. I'm so glad that I did it then. I see emails from kids that say 'Thank you.' I'm a reluctant role model, because I know that I'm going to mess up. Whether it's today or in the future, you know, it happens. I like to be an example of somebody who is out there, who is chasing after their dreams, and can talk about it openly and honestly, and can blend the personal and professional in an open and honest way."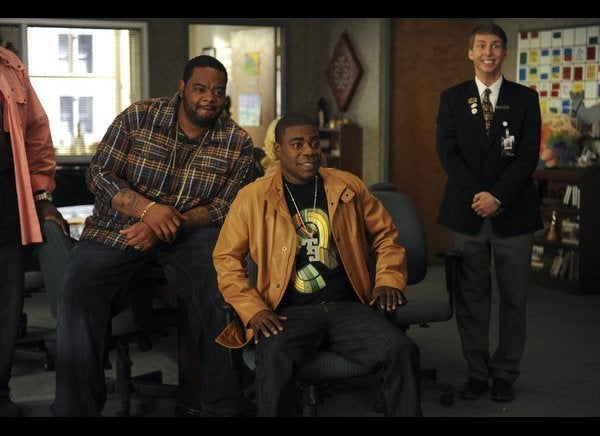 30 rock
Support HuffPost
The Stakes Have Never Been Higher
Related
Popular in the Community