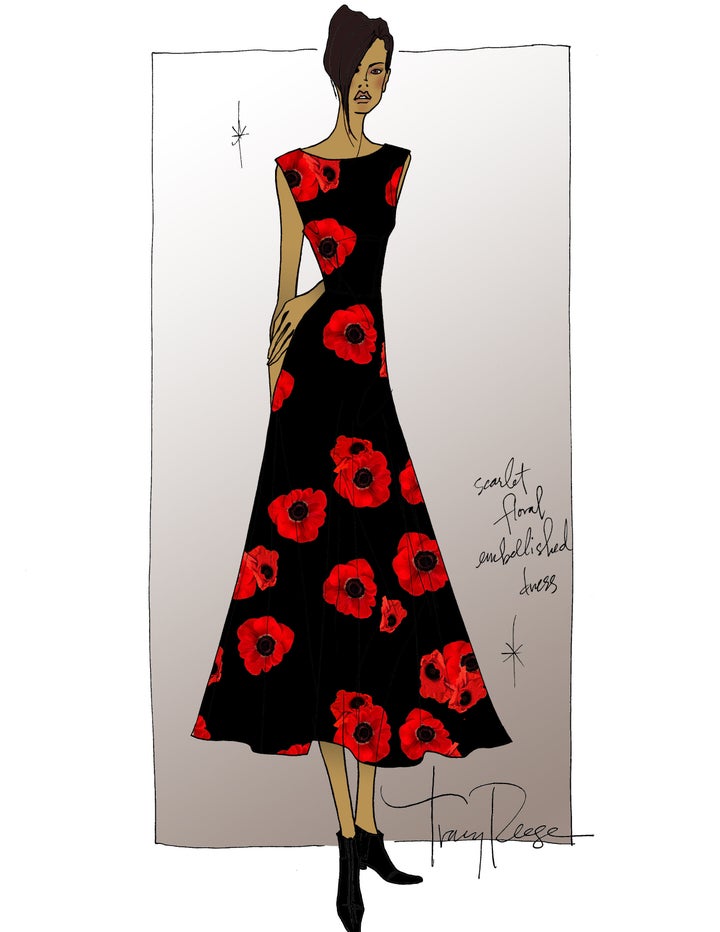 New York Fashion Week is just two weeks away and we're just itching to see all the new designer duds we'll be coveting come fall. Thankfully, some of our favorite designers, like Tracy Reese, are whetting our sartorial appetites by releasing inspiration sketches of their upcoming collections.
We've always been die-hard Tracy Reese fans, but it seems like the designer is enjoying an even higher level of admiration these days thanks to her famous FLOTUS DNC dress and Neiman Marcus x Target collaboration. But whether you're a TR devotee or just recently fell in love with the designs, you'll appreciate what Tracy has up her stylish sleeve for fall.
The New York-based designer was inspired by the city where she resides, highlighting its duality of "harshness and beauty," as she explains in her collection notes. Since New Yorkers are known for their chic black wardrobes, Tracy will celebrate that throughout the Fall 2013 designs and liven things up with a list of vivid hues -- scarlet, cerise, teal, aubergine, tan and lychee.
And it's not a Tracy Reese collection without a sharp focus on chic and feminine frocks. This Autumn Tracy will present dresses in hourglass silhouettes with tea-length hemlines. The sketch below illustrates one of Tracy's Fall 2013 designs and offers a glimpse into what we can expect from the collection:
"A classic and flattering floral frock in scarlet is embellished with delicate beading and paired with a flat closed-toe bootie to create a timeless and modern, yet easy-to-wear look."
PHOTO: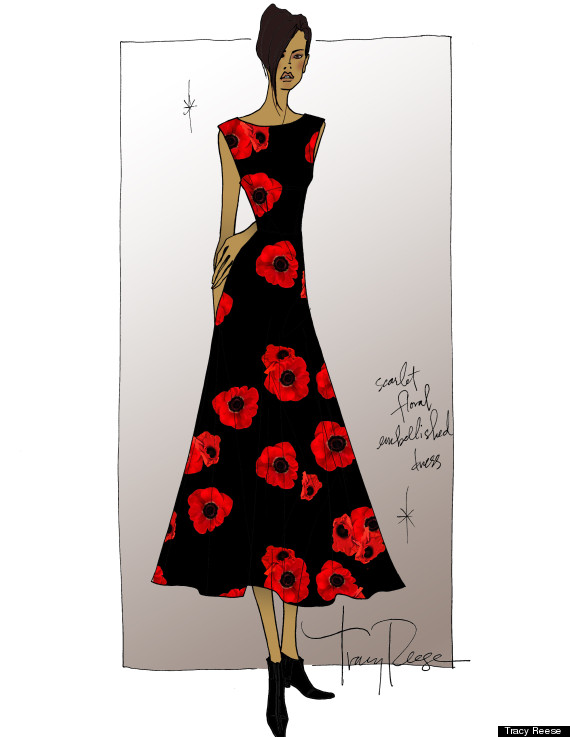 Cute, right? Tracy will also send long and lean skirts, sweater tunics and bold outerwear down the runway. We'll be attending the show in a few weeks, so make sure to check back for a full review.
In the meantime, check out the slideshow below for a look at the Tracy Reese Spring 2013 collection.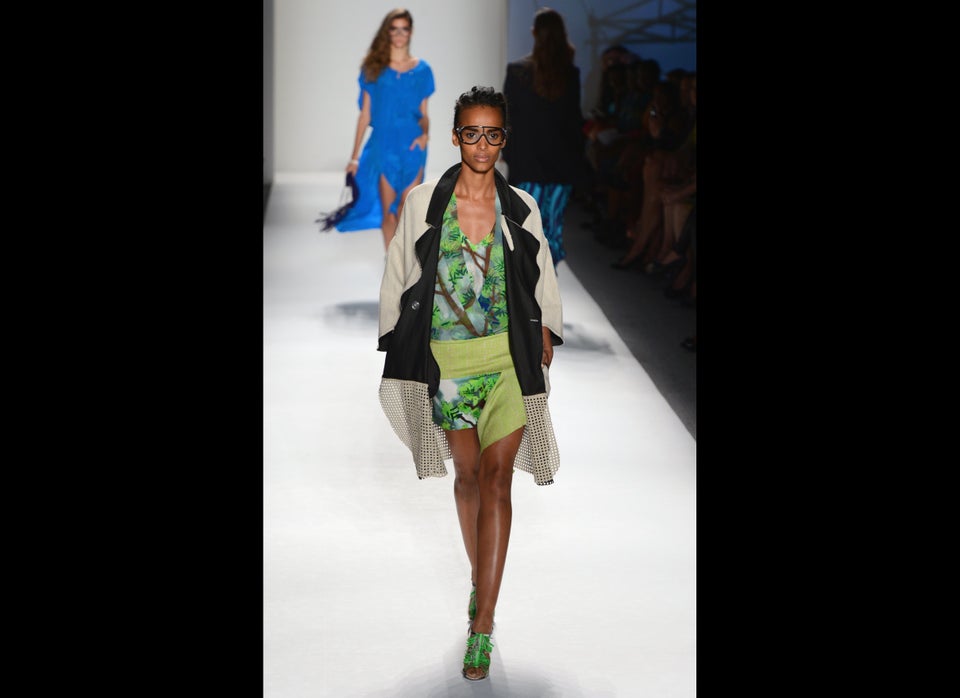 Tracy Reese Spring 2013
Popular in the Community