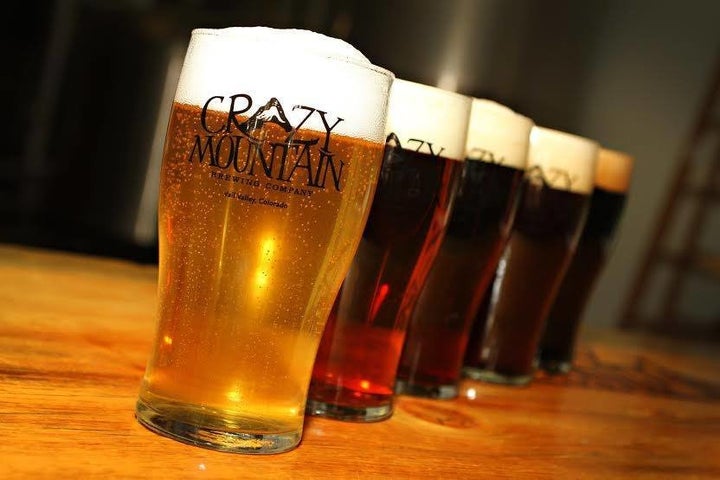 If you like American craft beer, you will like the Trans-Pacific Partnership, according to the White House.
The White House is pushing back on claims that the trade deal it just negotiated with 11 Pacific nations will cost the U.S. manufacturing jobs, promoting the accord as a massive tax cut for businesses that will boost U.S. exports and generate more high-paying jobs. And they want you to know that this is especially true for the hip, resurgent American craft beer industry.
Kevin Selvy, CEO of Crazy Mountain Brewing Company in Colorado, joined an Obama administration press call on Wednesday to talk up the trade agreement's benefits for the beer industry. The call was held to promote an Obama administration study published Thursday that claims the TPP will cut 18,000 tariffs on American goods and services.
Selvy, who is featured in the report, said foreign demand for Crazy Mountain beer is rising, noting that the company began exporting beer in 2013 and foreign sales now account for 20 percent of its revenue.
"Pretty early on we realized the demand for American beer abroad was reaching a fever pitch," he said. "It is going through what French wine went through in the '70s, where folks all over the world decided it was the best" and began drinking it en masse.
But Selvy said high tariffs on beer in TPP nations like Japan, Vietnam, Malaysia and Australia doomed the company's attempts to sell to those potentially lucrative markets.
U.S. Trade Representative Michael Froman told reporters on the call that tariffs on beer can reach 47 percent in some TPP nations, and that the deal will eliminate them.
Selvy said he anticipates hiring several people within the first few months of the trade deal taking effect.
The decision to feature the brewing company appears to be part of a strategy to highlight how the deal benefits young, stylish companies -- rather than, for example, the mammoth drug companies critics of the deal fear have the most to gain.
On Wednesday, the White House sent out an email featuring a letter from Sam Franklin, the founder of Greenvelope, a Seattle-based company that makes "elegant electronic invitations." The message's subject line -- "This is a pretty cool trade deal. Here's why:" -- made its goal of appealing to young people comically explicit, and its body explained why the TPP will help Franklin's business.
But the Obama administration's insistence that TPP benefits exporters will do little to assuage many economists and activists who believe it will still harm larger and more consequential manufacturing exports like automobiles.
"If you talk about a few million dollars in craft beer or cherries" -- another White House favorite -- "it pales in comparison in terms of auto jobs and parts, which are extremely vulnerable" under the terms of TPP, said Robert Scott, director of trade and manufacturing research for the progressive Economic Policy Institute.
In addition to concerns about American job losses, TPP opponents argue the deal will weaken corporate regulations, increase prescription drug prices, endanger the environment and limit Internet freedom.
The Obama administration announced on Monday that it had completed negotiations over TPP with the leaders of 11 Pacific nations. The deal still faces a steep climb before it becomes law, however, since it will need the support of congressional Republicans to pass and they have been voicing skepticism of the latest version of the agreement.
Braden Goyette contributed reporting.
Popular in the Community