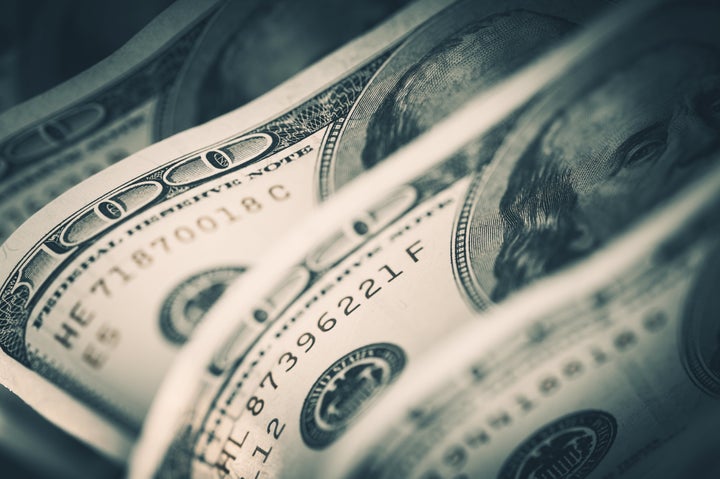 The deficit in goods with China and the European Union set records.
The trade deficit in goods with China surged 10 percent to a record $36.8 billion. It hit a record $17.6 billion — up 50 percent — with the EU in July. Imports were boosted by computers, oil and vehicles
The trade war, or rather the threat of it, helped boost the U.S. economy in the second quarter as nations stocked up on some goods, such as soybeans, before tariffs and retaliatory tariffs were enacted. That's why many U.S. economists believe the GDP may have peaked then at 4.2 percent. Some now believe that the trade war will hurt the American economy, and the GDP will begin to sink, Bloomberg reported.
Though Trump has characterized trade deficits as "robbing" the American "piggy bank," the deficit is the result in part of a strong U.S. economy that simply isn't producing enough to meet domestic demand.
"The core story here is that strong domestic demand is sucking in imports. The trade deficit likely will be flat-to-higher over the next couple of months," Ian Shepherdson, chief economist at Pantheon Economics, wrote in a research report, according to The Associated Press.
The Trump administration has a proposed replacement for the North American Free Trade Agreement worked out with Mexico. Trump's representatives, however, are still in tough negotiations with Canada since the president claimed Bloomberg leaked off-the-record comments that he plans to make no concessions to the Canadians. Talks with China are continuing to falter.
Last week, at an industry conference in Kansas City, a Chinese official said the country no longer needs American soybeans, which are now taxed with 25 percent retaliatory tariffs.
The Chinese — who purchased 60 percent of U.S. soybean exports last year — are boosting domestic production, developing other international markets and relying on alternative products, according to the official.
U.S. farmers fear the trade war could largely decimate their soybean markets even after the trade war is over because their international customers will have new relationships with other suppliers in other nations.
REAL LIFE. REAL NEWS. REAL VOICES.
Help us tell more of the stories that matter from voices that too often remain unheard.