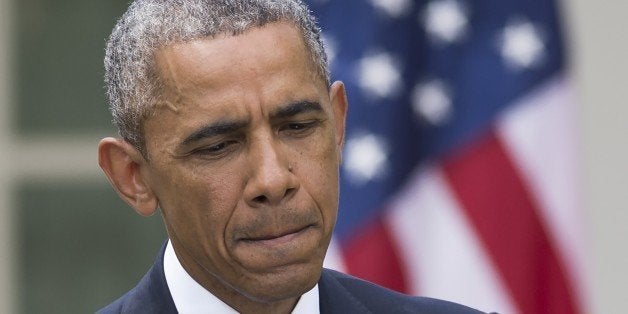 For many middle class families in Oregon and around the country, our economic recovery has not translated into higher wages or the availability of better-paying jobs. Nationwide, many Americans who are working hard and playing by the rules are still struggling.
Two decades of failed U.S. trade policy is one reason. At issue is not whether to trade, but under what rules. For workers, the environment and the health of American families, getting the rules right is essential.
President Obama is coming to Oregon this week to promote the Trans-Pacific Partnership (TPP), a massive 12-nation trade agreement that covers 40 percent of the global economy. Sure, it is a modern trade deal, but in a way that makes the stakes greater than any other trade agreement in history. The TPP will be considered a living agreement and would be open for other countries like China to join in the future. This could be the last opportunity we have to set the rules for trade for generations to come.
The President is also lobbying Congress to grant him fast track trade authority, a procedure that would jam trade agreements like TPP through Congress under special expedited legislative rules that don't allow for congressional input or amendments.

Time and again, we've been promised the next trade deal will mean increased exports and more jobs. Since 1993, and the implementation of the North American Free Trade Agreement (NAFTA), our nation has lost 5 million manufacturing jobs -- including 11 percent of Oregon's manufacturing jobs -- and seen trade surpluses with our biggest trading partners turn into large deficits.
Since NAFTA over 50,000 Oregon workers were certified by the Department of Labor as having lost their jobs due to trade. Furthermore, economists have shown that the loss of good paying manufacturing jobs and the replacement of those jobs by low paying service sector jobs has driven down wages for all Americans.
TPP promises more of the same. The nearly-completed TPP would make it easier for corporations to offshore American jobs and would drive down our wages by putting Americans in competition with Vietnamese workers making less than 60 cents an hour.
Ironically, Congress will be considering Trade Adjustment Assistance to help the workers that will be displaced by TPP and other trade agreements. Rather than pick winners and losers, our trade agreements should be negotiated to benefit all workers.
TPP will not generate significant U.S. economic gains. The U.S. runs trade deficits of more than half a trillion dollars yearly. According to a recent report by the Wall Street Journal, U.S. economic growth would have been a full percentage point higher if it weren't for the U.S. trade deficit last year. While 95 percent of the world's population may live outside our borders, with our current trade policies, they earn too little to buy American goods.
Three years ago, the U.S. enacted the Korea FTA, which was supposed to be a boon to Oregon industry. Instead, Oregon's trade deficit with Korea has quadrupled and Oregon's agricultural exports to Korea have decreased 8 percent under the FTA.
Let's examine the promise that fast track and TPP contain the strongest environmental and labor standards to date. Fast track contains the exact same environmental standards that were negotiated during the Bush Administration in 2007. Neither TPP nor fast track even mention the words climate change.
Despite Oregon leading the way in sustainable forestry and fishing practices, the TPP will not prohibit other countries from participating in the illegal trade in timber and illegal and unregulated fishing. This could continue to hurt Oregon's natural resource industries. Oregon's timber industry is worth over $12 billion and Oregon's fisheries contribute more than a quarter billion per year in economic activity, but they can't compete if other countries continue to flout international environmental laws.
The same is true for labor standards. Since 2007, the U.S. has required that our trading partners meet the most basic labor rights outlined by the International Labor Organization (ILO). But rather than require governments to meet these standards before we enter into trade agreements when we still have leverage, we sign trade deals and allow access to our markets and simply hope their abysmal labor practices will change. The U.S. is still dealing with labor violations in Mexico despite NAFTA being in place for more than 20 years. There are no assurances Vietnam, a TPP member, will change their notoriously poor labor standards after TPP is finalized.
In another signal we have our priorities mixed up, the fast track bill considers genetically engineered food labeling a barrier to trade and directs trade negotiators to eliminate labeling laws in other countries. Legitimate laws and regulations that are designed to protect the public interest should not be considered barriers to trade. Over 750,000 Oregonians voted last year to adopt genetically engineered food labeling -- rolling back a consumer's right to know both at home and abroad is hardly progressive trade policy.
Lastly, the Obama administration has ignored bipartisan demands from the Senate and House to include rules against currency manipulation, a real barrier to trade. According to the Economic Policy Institute, if the U.S. were to crack down on countries that illegally manipulate their currency, the U.S. trade deficit would be reduced by at least $200 billion and create more than 30,000 jobs in Oregon alone.
The administration has called people like me trade alarmists. I believe trade can be done right. The U.S. is the world's largest economy and we should use that power to implement truly high standard, enforceable trade agreements. But fast track and TPP fall flat. Let's not miss perhaps the last opportunity we have to make U.S. trade policy work for Oregonians and all Americans.
REAL LIFE. REAL NEWS. REAL VOICES.
Help us tell more of the stories that matter from voices that too often remain unheard.