Last week, 14 former chairs of the President's Council of Economic Advisers penned a letter to congressional leaders in support of a controversial measure that would allow free-trade deals to move through Congress rapidly without amendments.
"International trade is fundamentally good for the U.S. economy, beneficial to American families over time and consistent with our domestic policies," the economists said. "Expanded trade through these policies will contribute to higher incomes and stronger productivity growth over time in both the United States and other countries."
Both the proposal and the letter come as the Obama administration attempts to secure the Trans-Pacific Partnership, a 12-nation trade deal that would give corporations new rights and privileges in the U.S. and foreign markets. A Transatlantic Trade and Investment Partnership with Europe is also in the works. Labor and environmental groups have expressed deep concerns with both.
The economists' intervention gives the trade push a gloss of academic, bipartisan credibility. All of the economists, with the exception of Alan Greenspan, described themselves using academic affiliations, suggesting their opinions are merely those of experts working on behalf of the greater good.
But the economists failed to mention that a significant portion of them also work with corporations that could benefit from the international trade agreements and a more streamlined process to striking deals.
Alan Greenspan, president of Greenspan Associates LLC, provides consulting services for several companies and organizations. The company does not disclose its clients.
Michael Boskin, a director at Exxon Mobil, is also presiding director and vice chairman of the Finance & Audit Committee at Oracle Corp., a multinational computer software and hardware company that was subject to a Department of Justice and Securities and Exchange Commission investigation in 2011 for allegedly bribing government officials to close sales during business dealings in Africa. He is also president of Boskin and Co., an economic consulting firm.
Glenn Hubbard is a board member at KKR Financial, a global investment firm with a belief that a "new ecosytem" of nonbank lenders will help bolster the European Union's economy and decrease unemployment rates in the region. Hubbard also sits on the board at MetLife, a leader in Japan's health insurance market.
Austan Goolsbee is a strategic partner at 32 Advisors, a firm that helps international and domestic clients enter and expand in global markets, obtain infrastructure opportunities and improve access to international financing. The firm is also hoping to expand drone applications to agriculture as well as the oil and gas industries.
Laura Tyson is a senior adviser at The Rock Creek Group, a firm that invests in hedging global markets. She is also an adviser to Samsung SDS, sits on the advisory board of H&Q Asia Pacific, and is a member of AT&T and Morgan Stanley's corporate boards.
Martin Baily is a senior adviser to the Albright Stonebridge Group, which aids in building public-private partnerships in Western Europe, Latin America and the Middle East. The company serves multiple industries, including information technology and energy.
Agriculture, mineral, manufacturing and finance-based industries lead Asia's economy, according to Economy Watch -- and many of the economists listed on the letter work with companies that serve these industries in one way or another.
A spokesperson for Greenspan Associates LLC told The Huffington Post the former head of the Federal Reserve strongly supports the letter's content. Tyson, Goolsbee and Baily all told The Huffington Post that they noted their academic affiliations on the letter because those reflect their primary employer.
"My opinions in the letter were my own and reflect my views as an economist and former CEA chair," Tyson said. "My opinions in the letter were not those of the university nor of any other organizations, both corporate and non-corporate, with which I am affiliated in some capacity."
Goolsbee said he is simply an outside expert at 32 Advisors who doesn't know if the businesses serviced by the company would benefit from the trade deals -- and that his division would not benefit.
"I only know about the one part I consult to which is their economic advisory practice. In that, companies interested in the macro economy, the Fed, Europe, etc., look for economic analysis on these subjects and I provide that, like many academic economists do at other shops," he said.
Baily said he has not discussed potential benefits of the trade deals with the companies he advises. Hubbard and Boskin did not return requests for comment.
Congressional support for TPP, TTIP and TPA has come overwhelmingly from Republicans. The White House released a statement praising the letter as "demonstrating the rich bipartisan history of support for Trade Promotion Authority" since the advisers served during Republican and Democratic administrations.
Asia Pacific nations covered by TPP make up 40 percent of the global economy, and the president could make the agreement a reality if Congress gives him fast-track authority.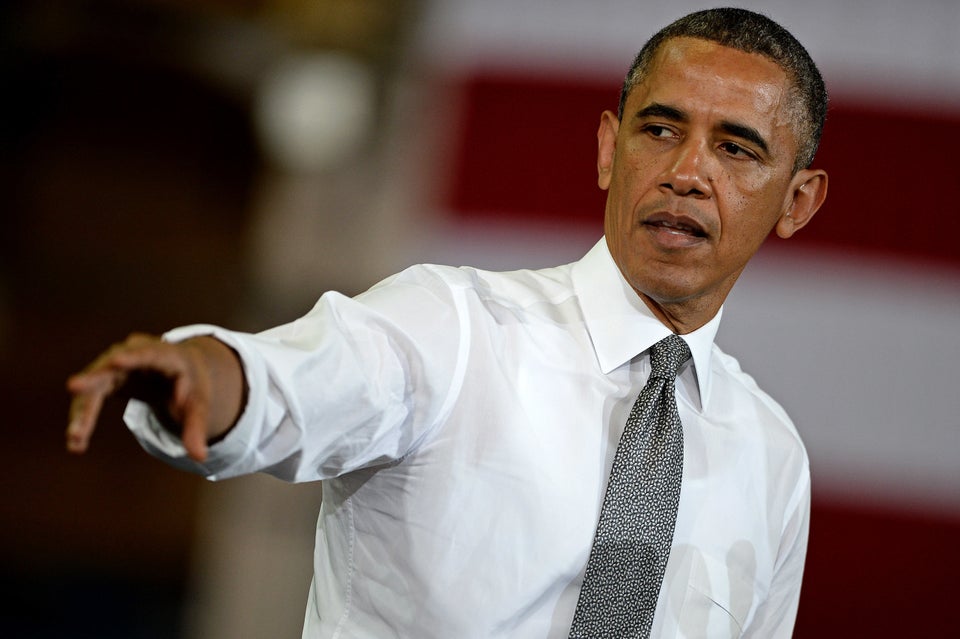 The Second-Term Curse
Popular in the Community