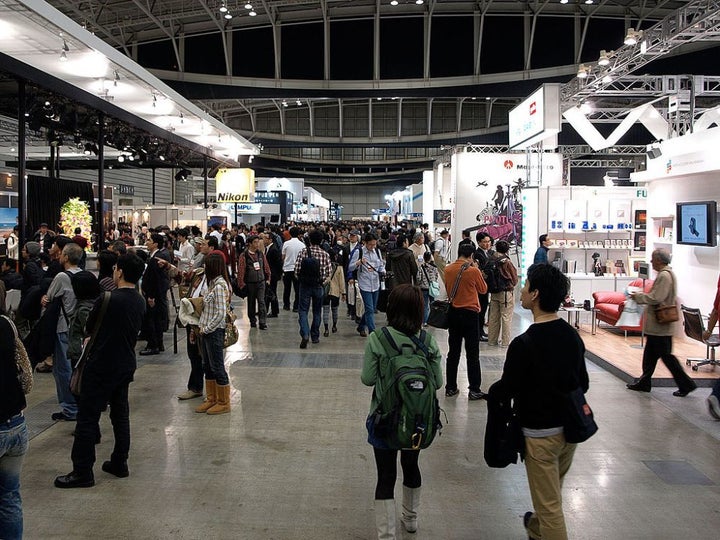 Trade shows offer a great opportunity to get in touch with potential buyers, distributors, determine the thriving competition, test the interest prevailing in the market and recognize strategic alliance partners. They have conventionally been a well-accepted way of marketing your service, product and business. Thanks to the advancements in the fields of internet and social media marketing, Google hangouts, webinars and video conferencing have come up as possible marketing platforms. There is also immense value of marketing through trade shows.
Trade shows are where you generate the maximum number of leads. If you can become regular in such trade shows, you can soon create the buzz that you always dreamt of and you will also become a household name in no time. When you participate in trade shows, you get so much done within 2 days that you could have never done it in a year. Let's check out few reasons to take part in such trade shows.
You can create lasting impressions if done properly
The ultimate purpose of the trade show is to showcase a plethora of options for the businesses and attendees to interact and engage with each other. If the trade show booth is well-designed, it can certainly lure attention of the attendees. Having few promotional products, an opportunity of attending contests with giveaways and by offering a nice booth experience, you can leave a long-lasting impression on your potential customers for several months. If you even engage the attendees on social media, this will increase your popularity.
Face-to-face marketing events can't be better than trade shows
As long as influencing the decisions of customers is concerned, nothing can beat face-to-face conversation. Trade shows offer you chances to engage with current attendees and customers. Regardless of whether you're selling some new products or marketing a new service, a face-to-face presentation and a short conversation later on can let you close the deal sooner. Pre-show planning is the key to measuring the success of a trade show.
Potential of lead generation is high with trade shows
With regards to the benefits of trade shows, this one is certainly the biggest! Few of the biggest trade shows have huge attendance and followings. For instance, in 2014 the Consumer Electronics Show had more than 155,000 attendees from 150 countries. You can consider each attendee as a potential lead which is waiting to be grabbed. When you have QR codes linked to social media or some other potential lead generation pages, this opens up opportunities for fresh leads to follow in the sales pipeline. Be clear about the fact that you will contact them once the show is over.
Advertising and networking can be done in a cost-effective manner
Designing a booth for a trade show, renting space on the floor of the show, traveling to the show and paying costs for meals and lodging can seem like a way of busting your budget for just one marketing event. Although you may have a bigger investment to showcase your business during a trade show, the cost of converting a prospect to a sale is way lower than other alternatives. If you are done with proper planning and research, trade shows can be one of the most cost-effective ways of generating leads.
All and sundry receive access to trade shows
One of the biggest benefits of marketing through trade shows is the low cost which is involved in it. From MNCs to locally owned small businesses, all and sundry will get an access to the same level of attendees who attend the trade show. The entire process is as effortless as paying for the booth location, designing the trade show booth, endorsing your business through the trade show and engaging with the audience during the show. A business which was relatively unknown can generate huge sales through trade shows.
Therefore, if you're still not sure about whether or not you should participate in a trade show, you can consider the above-mentioned benefits of the same. By getting instant exposure to the several potential leads, trade shows give an experience that's worth remembering for both the attendees and the businesses.
Popular in the Community