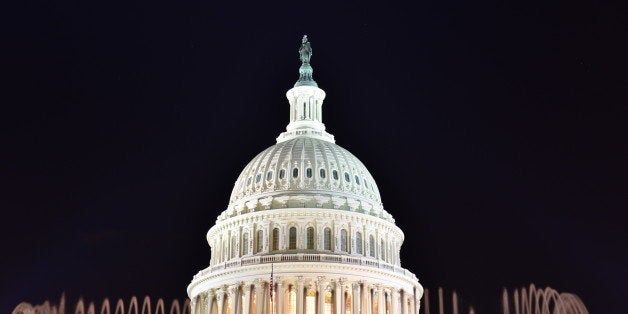 WASHINGTON -- The bruising battle over President Barack Obama's trade agenda was very likely decided on Tuesday as the Senate advanced a fast-track bill that would ease the passage of controversial trade pacts with Pacific Rim nations and the European Union. While those pending deals will still eventually have to clear tough votes in the House, Obama is now closer than ever to securing his trade platform. Here are the biggest winners and losers from the action.
1. Barack Obama: He got everything he wanted without giving up a single policy concession. Total victory.
2. Mitch McConnell: See above, with the added pleasure of watching the Democratic Party tear itself apart in the process. It's a good day to be the Republican Senate leader.
3. PhRMA: The intellectual property terms in the proposed Trans-Pacific Partnership will require a host of countries to grant long-term monopolies to big drug companies on prescription medications. That means members of the industry's biggest lobbying group can charge much higher drug prices without having to deal with competition from generics.
4. Nike: First, Obama traveled to Nike's headquarters in Oregon to pitch his trade platform, saying it would help the sportswear giant create jobs. The administration's public relations move certainly helped Nike counter decades of bad press about notoriously poor working conditions in its factories abroad. Then, Congress approved a fast-track bill paving the way for TPP, which would mean even bigger profits for athletic gear made in Nike's Vietnam facilities, where wages are too low for workers to afford basic necessities. Turns out you can have your cake and eat it, too.
5. Sherrod Brown: The senator's place on this list is dependent on the fate of a separate customs bill whose future is not yet decided. But since the key provision authored by the Ohio Democrat has already passed both the House and the Senate, there's reason to believe it will survive a conference committee. If so, it will be the only progressive policy victory from the trade struggle. Brown's provision would plug a loophole that currently allows goods made with forced labor or child labor to be imported into the U.S. In other words, it's a substantial human rights upgrade from the status quo.
1. Barack Obama: He alienated his supporters in Congress, demoralized the Democratic base and suffered two embarrassing votes in which his own party rejected his agenda before the international community. The administration's talks with Rep. Sander Levin (D-Mich.), the top House Democrat on trade, were botched so badly that Levin walked out on them and sided with trade critics, after decades of marshaling support for similar trade proposals. Obama then decided to make the trade battle personal by attacking Sen. Elizabeth Warren (D-Mass.), one of the most popular figures among national Democrats, and all but called her a liar. By the end of the fast-track struggle, even loyal former Obama adviser Larry Summers was publicly criticizing the terms of the TPP agreement. There had to be an easier way to win.
2. Labor unions: There's no getting around it. Organized labor went all-in against the fast-track bill and lost.
3. Patty Murray: In May, the Democratic senator from Washington urged colleagues who were thinking about cutting a deal with McConnell to drive a hard bargain. Then she and Sen. Maria Cantwell (D-Wash.) agreed to team up with Republicans in exchange for a vote to reauthorize the Export-Import Bank. It was never a very good idea. Ex-Im is counterproductive for free trade advocates -- it essentially creates tariffs protecting U.S. goods, and free trade deals eliminate tariffs. Reauthorizing the bank was also never going to pass the House, where Republicans are overwhelmingly opposed to it. But then McConnell humiliated Murray and Cantwell by making his promised Ex-Im vote an entirely nonbinding procedural stunt. Both senators ended up voting for the fast-track bill again anyway. Murray bumps Cantwell from this list due to her leadership position.
4. Senate Democrats: Democrats had McConnell over a barrel after they successfully filibustered fast-track in May. They ended up getting ... nothing. Absolutely nothing. Lame-duck Senate Minority Leader Harry Reid (D-Nev.) had made clear that he wanted Democrats to knock fast-track down, and his heir apparent, Chuck Schumer (D-N.Y.), voted against it three times. Yet somehow they managed to blow it. It's hard to envision that happening under full Reid control, and it's an ominous sign for future Democratic negotiations.
5. Sick Poor People: Hello, five-figure prescription drug prices! Those long-term drug monopolies mean big profits for pharmaceutical firms, but they have deeply troubling public health implications for the global poor, who can't foot the bill. Doctors Without Borders has called TPP "the most damaging trade agreement we have ever seen in terms of access to medicines for poor people."
Before You Go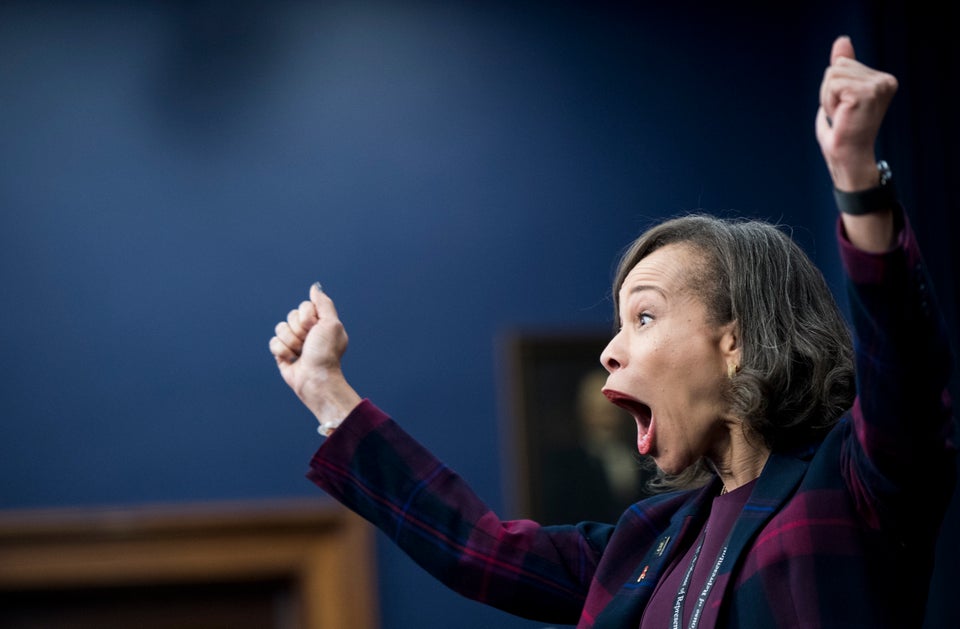 Scenes From 114th Congress And Capitol Hill
Popular in the Community