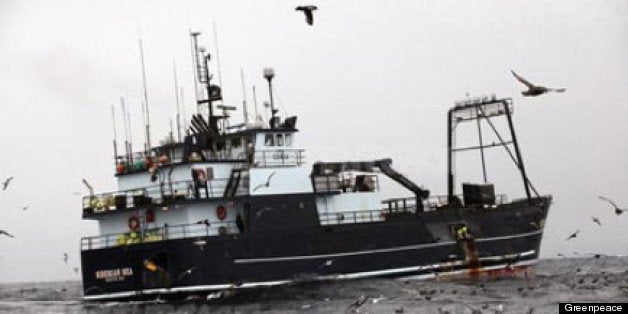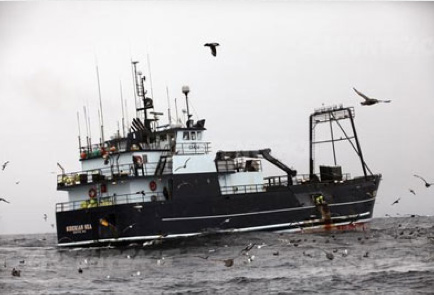 Trader Joe's has rocketed from 15th to third place on Greenpeace's 2013 sustainable seafood scorecard based largely on the retailer's decision to sharply reduce its sale of red-listed items and establish tougher standards for the seafood it purchases, whether wild or farmed.
Just a few years ago, Greenpeace was in a pitched battle with the Monrovia, Calif.,-based specialty retailer, which it had labeled "Traitor Joe's" because of its sale of red-listed seafood such as Chilean sea bass and orange roughy. The environmental group dropped its campaign in 2010 after Trader Joe's promised it would have a fully sustainable seafood department by 2013. Seafood ends up on the red list for a variety of reasons, including poor stock health, by-catch issues or habitat destruction.
With its move into Greenpeace's "green zone," where it joins industry leaders Whole Foods and Safeway, Trader Joe's has achieved the "biggest jump in the history of the report," said Casson Trenor, Greenpeace senior markets campaigner.
"No doubt the performance of this seminal dark horse has left more than a few of its competitors blinking in amazement and choking on its dust," stated Greenpeace's seventh annual Carting Away the Oceans Report, released May 29, 2013.
Trader Joe's is also taking a leading role in important industrywide initiatives such as the campaign to protect the Zhemchug and Pribilof Canyons of the Bering Sea, which are among the most diverse marine ecosystems in the world, according to Trenor. He said Trader Joe's, Safeway, Wegmans and Supervalu have thrown their support behind development of a science-based plan for protecting the deep sea canyons, which are also home for a large Alaskan pollock fishing fleet.
Asked how the retailer felt about its positive report card, Trader Joe's spokeswoman Alison Mochizuki said she could not comment on the seafood sustainability issue beyond a March 14, 2011, statement posted on the company website.
Though the overall news was positive, Trader Joe's has not yet made good on its pledge to eliminate all unsustainable seafood items from its inventory by this year, according to Greenpeace. [aside] The report said Trader Joe's was still selling at least four red-listed items: Alaska pollock, Atlantic salmon, Atlantic sea scallops and tropical shrimp. And, the report said, the retailer still needs to do a lot better job of labeling its seafood so customers know what they're buying and where it came from.
"The reality is they didn't make good on their promise, but they sure did a lot of things well," Trenor said, acknowledging mixed feelings about Trader Joe's high marks given its continued red-list sales and lack of transparency. "In the end, we had to appraise it for the reality."
Did "Traitor Joe's" make a difference? "There's no doubt that the Greenpeace-led campaign against Trader Joe's to get them to change in 2009 and 2010 made them very uncomfortable," Trenor said. "But at the end of the day, it was an outpouring of support from Trader Joe's customers themselves that catalyzed this change within the company."
Another piece of positive news tucked in the May 29 report: Wal-Mart has announced it will offer consumers canned skipjack tuna that has been caught without the use of fish-aggregating devices. The fish-aggregating device-free canned skipjack tuna will be sold under the Ocean Natural brand in more than 3,000 Wal-Mart stores across the U.S.
"Until this happened, American consumers operating on a budget had to make a choice between their wallet and protecting the planet," Trenor said. "It's a huge change."
Zester Daily contributor Evelyn Iritani, a former economics writer for the Los Angeles Times, won the Pulitzer Prize in 2004 for a series she co-authored on Wal-Mart's impact on the global economy.
Top photo: A fishing vessel in the Bering Sea. Credit: Greenpeace