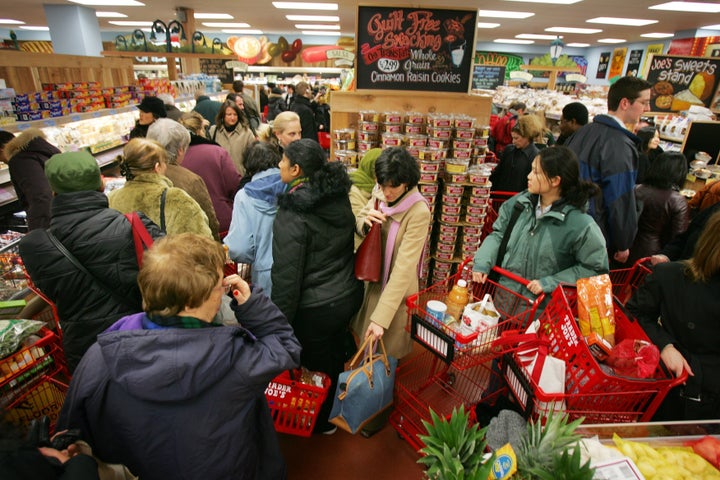 On Monday, grocery giant Trader Joe's was hit with a class-action lawsuit accusing the company of intentionally mislabeling several of its branded packaged foods to make them seem healthier than they are.
Plaintiffs Amy Gitson, Christine Vodicka and Deborah Ross, all Bay Area residents, sued because, according to the lawsuit, the "evaporated cane juice" and "organic evaporated cane juice" listed as ingredients in Trader Joe's brand yogurt and soy milk were actually just normal sugar.
The U.S. Food and Drug Administration has banned the term "evaporated cane juice" as a synonym for sugar on packaged foods, but the use of the term has become increasingly common over the past few years.
The suit also accuses Trader Joe's of falsely claiming that several of its products contain no artificial flavors, ingredients or preservatives. The complaint cites the brand's French Village Strawberry Nonfat Yogurt, which is tinted with beet juice, and Dark Chocolate Peanut Butter Salted Caramel Truffles, which contain one of a class of chemical preservatives called tocopherols, as examples of mislabeled products.
Trader Joe's spokeswoman Alison Mochizuici told The Huffington Post Friday the company cannot comment on pending litigation.
Gitson, Vodicka and Ross are asking the court to grant them, and similarly aggrieved parties across the country, monetary compensation for what they characterize as fraud on the part of Trader Joe's. They also want Trader Joe's to change its labels.
They're represented by Pierce Gore, a consumer affairs attorney who has been on a legal crusade against food mislabeling since April 2012, when he filed nine lawsuits (on behalf of different clients) based on erroneous labels. Over the past 11 months, he's filed similar suits against 32 companies selling mislabeled foods, including six of the 20 biggest food companies in the world: Kraft, Nestle, Frito-Lay, Hershey's, Dole and ConAgra. Last August, The New York Times retail reporter Stephanie Strom compared the campaign to the war on tobacco companies in the mid-90s -- a war Gore not-so-coincidentally helped wage.
Speaking by phone from his San Jose, Calif., law firm Pratt & Associates, Gore told The Huffington Post that he started the fight after looking into the FDA's regulations on packaged food labeling. He said he figured out that a huge number of companies were in violation.
"The labeling on packaged food is just a sea of lies," he said. "It's difficult to describe the breadth of the problem. American consumers are being systematically lied to about the foods they eat."
Gore said he also quickly figured out that the FDA didn't have the resources to go after mislabelers. "We're trying to enforce laws for which there is no other enforcement mechanism," he said.
He also realized that the laws in California, unlike those in many other states, allowed private individuals to sue companies over false food-labeling claims. So he started casting about for potential plaintiffs -- who weren't hard to find in health-conscious San Francisco. (Many, including the plaintiffs in the Trader Joe's case, are friends or acquaintances of lawyers at Pratt & Associates.) California law doesn't require plaintiffs to have been physically injured by a company to sue it; they need only to prove "economic injury."
"We just have to prove that people didn't get what they paid for. It is illegal to distribute, sell or even possess misbranded food in California," Gore explained. "Our plaintiffs bought products that weren't legal to sell."
Many of the suits, like the one against Trader Joe's, target companies' use of the term "evaporated cane juice." But others take aim at nebulous health claims like "no sugar added" and "all natural" which lend foods and beverages the air of healthfulness without signifying anything. In November, for example, one of Gore's clients sued Whole Foods for labeling its in-house brand 365 Everyday Value Cola as "all natural" even though it contains caramel flavoring, citric acid and carbon dioxide.
In each of the 32 cases, Gore's plaintiffs are asking to be compensated in the form of a partial or total refund for the mislabeled products they bought. They are also asking the companies being sued to change their labels. Gore said that he'd noticed, over the past year, that several packaged food manufacturers had removed the term "evaporated cane juice" from their packages, which he chalked up to fear of a lawsuit.
None of the cases have been decided, but five of the defendants unsuccessfully filed motions to dismiss their suits.
"We haven't lost yet," he said. "And we're not going to, because the law is pretty clear. We allege not only consumer deception, but actual regulatory violations. That's the difference between us and previous labeling suits. It's a lot harder to research the regulation -- but we feel like we've built a better mousetrap."
Related
Before You Go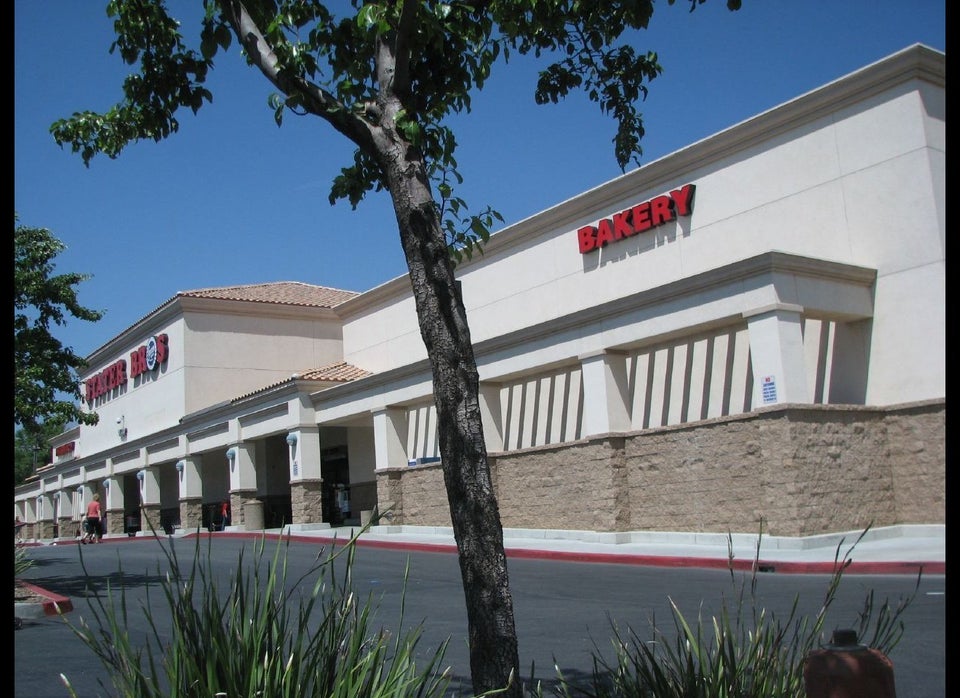 The Best Supermarkets In America, According To 'Consumer Reports'